Restaurant Cumberland
Back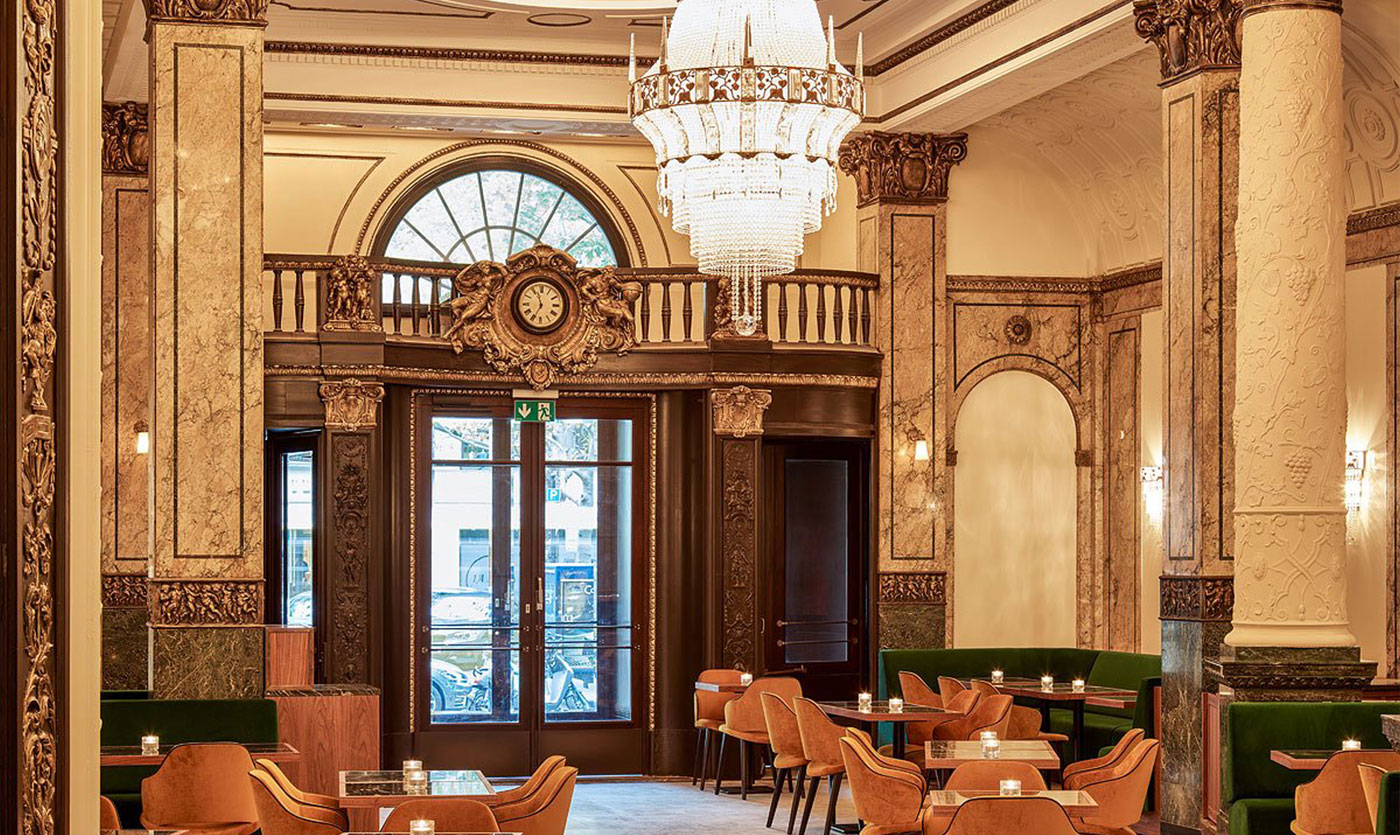 Ristorante Cumberland: A Refined Gastronomic Experience and Exceptional Collinet Furniture
May 23, 2023
Immerse Yourself in an Enchanting Setting
Welcome to Ristorante Cumberland, a prestigious establishment nestled in the heart of Berlin, where culinary excellence meets timeless elegance. Set in an enchanting environment, this restaurant offers a refined gastronomic experience in a sumptuous décor, perfectly embodying the Italian way of life.
The interior of Ristorante Cumberland, beautifully designed by S1 Architecture, captivates with its aesthetic and charming decor. Every detail is meticulously thought out, and Collinet furniture, including the Nog chair, adds an extra touch of refinement to this captivating environment. The clean lines and impeccable finish of the Nog chair harmonize perfectly with the ambiance of the place, creating a setting conducive to relaxation and indulgence.
Whether it's for a romantic dinner, a special celebration, or an evening with friends, Ristorante Cumberland invites you to immerse yourself in the exquisite universe of Italian cuisine. With a harmonious blend of colors, noble materials, and meticulous design, every detail of this magical place invites guests on a culinary journey filled with sophistication and authenticity.
The Menu of Ristorante Cumberland: A Culinary Symphony Inspired by Italy
The menu is an ode to Italian cuisine, enhanced with authentic flavors and quality ingredients. Each dish is meticulously prepared to offer a unique gastronomic experience. From creamy seafood risotto to succulent Milanese osso buco, the offerings are a true delight for the taste buds.
Complementing the menu, the wine list offers a refined selection that showcases the most famous Italian grape varieties. Let the knowledgeable sommelier guide you and discover perfect pairings to enhance every bite. At Ristorante Cumberland, the passion for Italian cuisine shines through each dish and glass, providing an unforgettable experience.
Interior Designer: S1 Architecture (Decorator) - Dr. Thomas BSCHER (Retailer)
Practical Information:
Address: Kurfurstendamm 194 10707 Berlin Germany
Phone: +49 30 27696308
Website: Ristorante Cumberland