LE LOTI RESTAURANT - LA RÉSERVE HOTEL
Back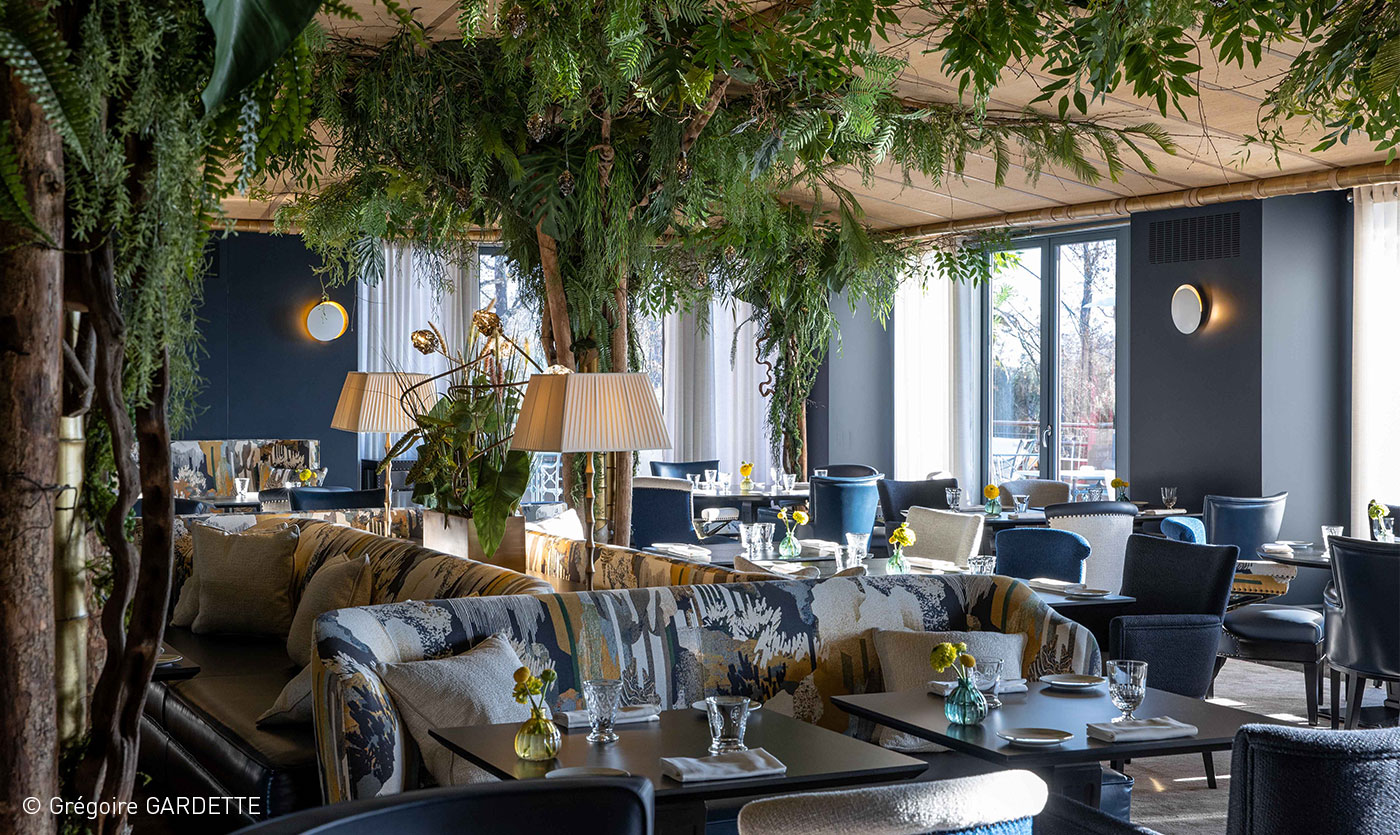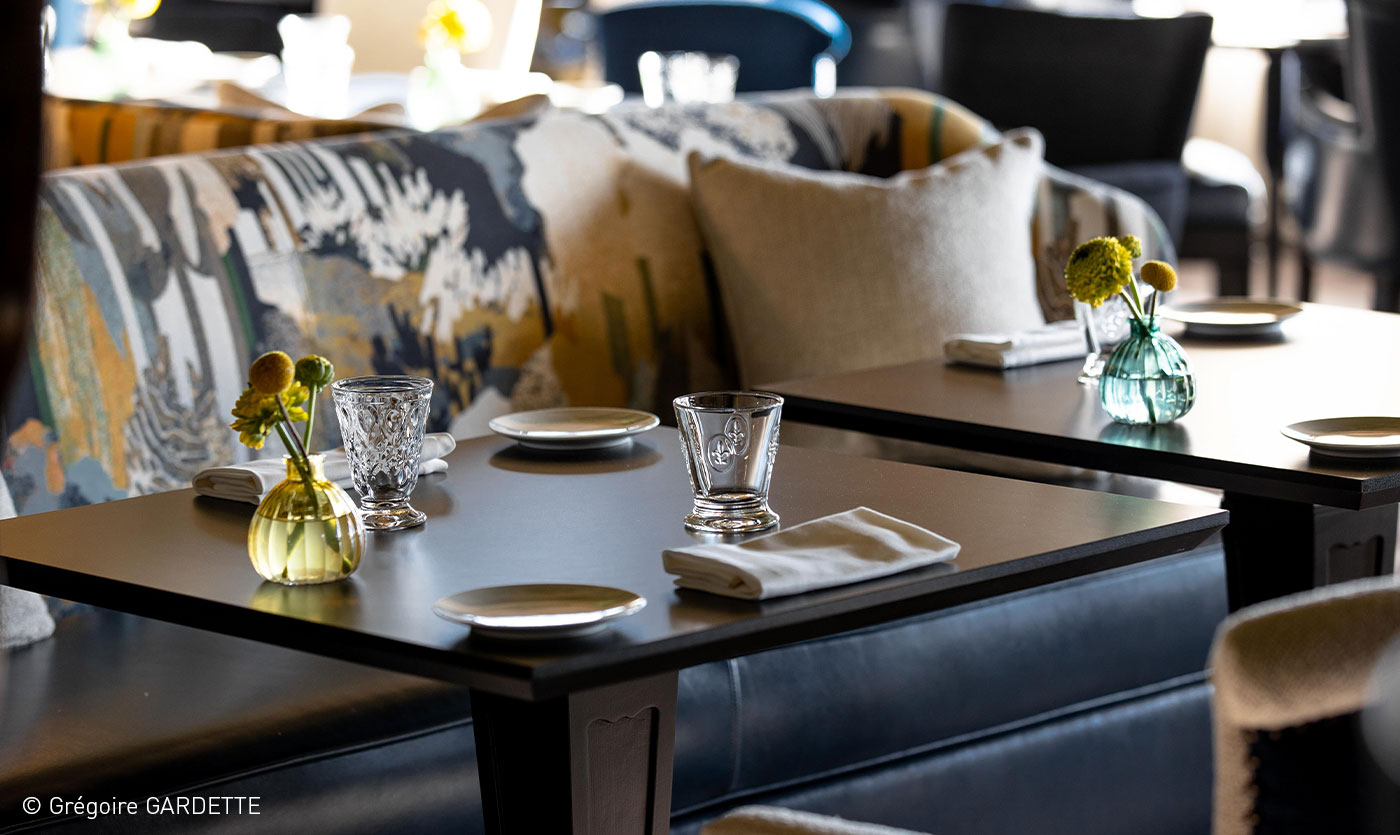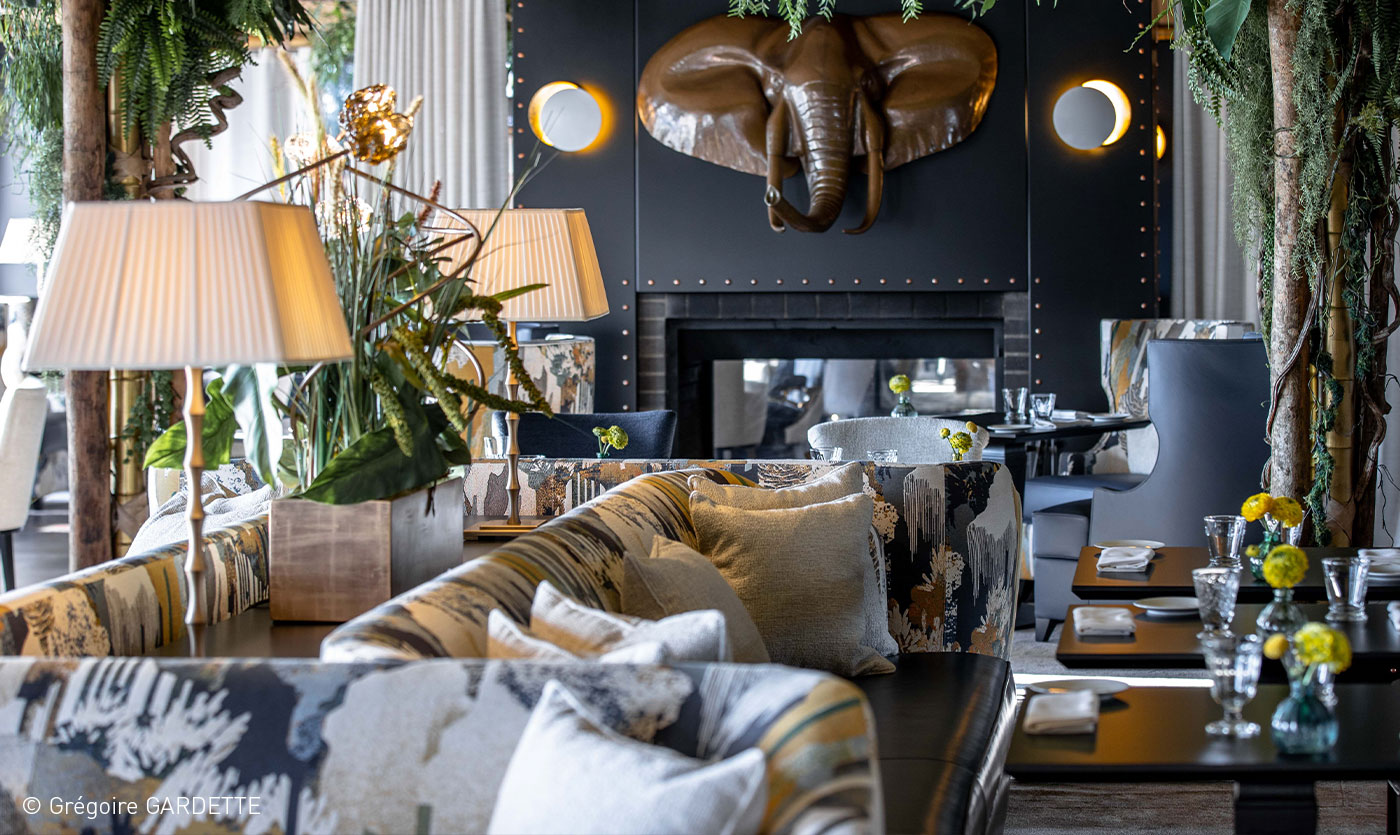 In Switzerland, Collinet enhances the contemporary character of the hotel La Réserve Genève
Dec 23, 2021
A BREATHTAKING VIEW OF LAKE GENEVA
Unique, inspiring, and light-filled. The bedrooms combine sublime decor with refined accessories and rich colours. The guests of the suites will be able to enjoy a breathtaking view of Lake Geneva and the Alps. Luxury. While gazing at the glorious waters, splendour and harmony combine for moments of rare intensity. At La Réserve Genève – Hotel, Spa and Villa, the aim is not to chase time, but instead to infuse it with an intense and vibrant new dimension. In 2021, the owner of this beautiful establishment has wished to reinvent Le Loti at La Réserve Genève to tell another story. The new Restaurant & Bar area has been totally redesigned by studio Jacques Garcia to create a single universe, which extends onto the terrace and blurs the boundaries between indoors and outdoors.
The Loti Restaurant & Bar offers you an eclectic new menu featuring top-notch culinary specialities from around the world. For both lunch and dinner, the menu has plenty to suit everyone, a real feat given that everything is home-made and prepared to order, based on uncompromising produce sourcing. The overarching themes are absolute freshness and a focus on local origins, with exclusively Swiss meats and priority given to local vegetables. The hotel's restaurant is based on a French cuisine tradition that blends traditional French dishes like risotto with more exotic items like burgers and sushi. The chefs prepare tasty fruitcake and good parfait. Sitting at the bar, guests may have delicious wine or good champagne while enjoying a magnificent view of Lac Geneva.
SWITZERLAND IS SYNONYMOUS WITH PREMIUM LUXURY AND SO IS MAISON COLLINET
To sublimate the contemporary character of the restaurant, the interior designer Studio Jacques Garcia called on Maison Collinet, manufacturer of designer furniture for luxury catering professionals. The furnishing provides an incomparable sense of comfort. Collinet furniture enhances the space, giving the hotel a warm and friendly atmosphere. The decor conveys a sense of fabled "elsewhere", mixed with a blend of distant influences joyfully intertwined by the interior designers. In this dreamlike travel journal, a combination of blue, beige and ochre tones create a soft and luminous atmosphere that continues outside. Everywhere, the mysterious jungle atmosphere dotted with ferns and exotic flowers invades the premises, under the attentive gaze of the legendary parrots.
More information:
Interior designer: Studio Jacques Garcia
Photograph: Grégoire Gardette
Coordinates :
Adress: Route de Lausanne 301, 1293 Bellevue, Suisse
Phone number: +41 22 959 59 59