Au Carillon Gourmand
Back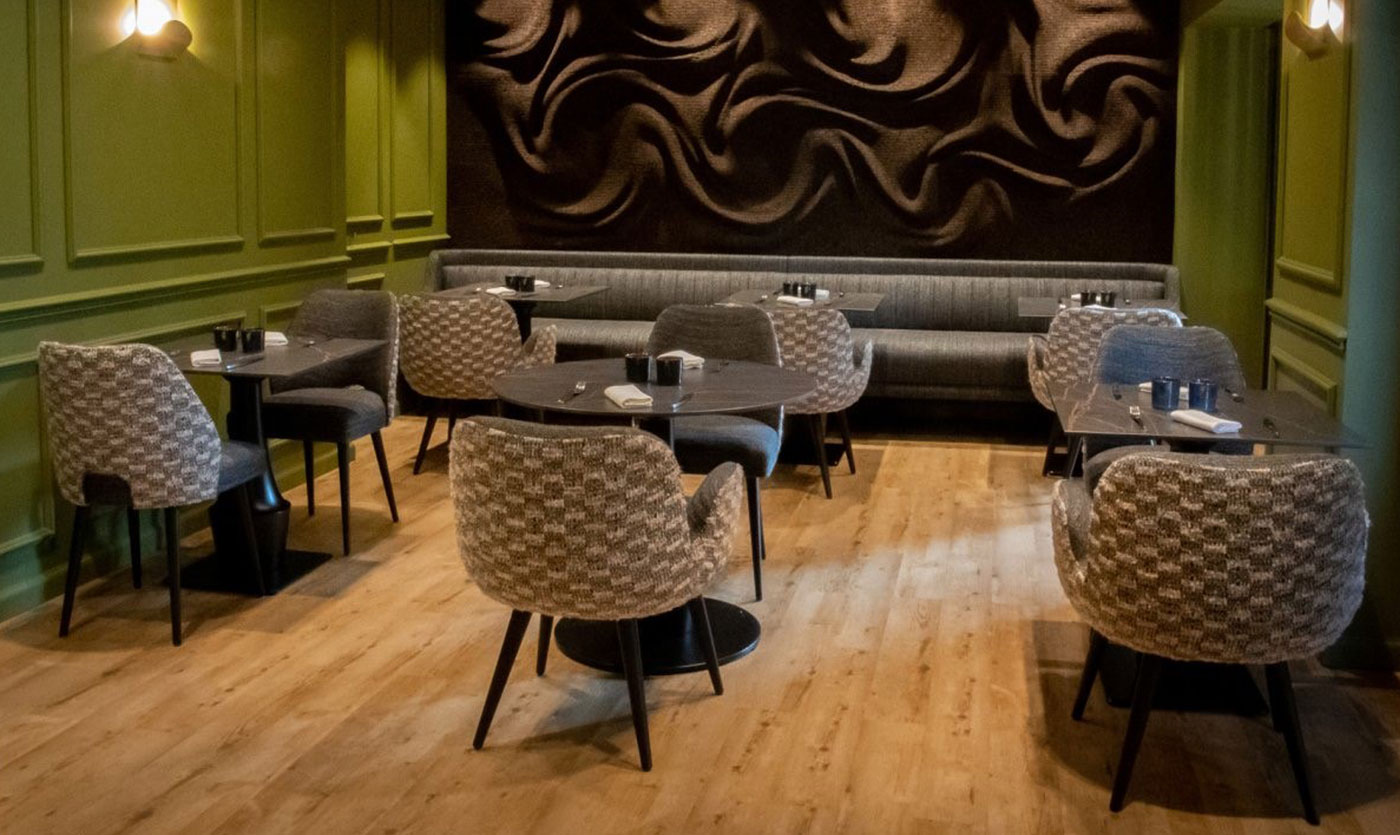 Maison Collinet, a preferred partner for the renewal of Le Carillon Gourmand's furniture
May 12, 2023
A luxury gastronomic experience in the magical setting of Le Carillon Gourmand
The restaurant Le Carillon Gourmand is a renowned gastronomic establishment, offering an unforgettable culinary experience to its guests. The setting is enchanting and offers a refined and intimate atmosphere. You will enjoy a stunning view of the outside through large windows that let in natural light, while providing a great perspective of the surrounding city.
The furniture, tastefully and meticulously designed, combines comfort and aesthetics. The Opera Chairs, fully upholstered, elegant and comfortable, harmoniously match the PION Tables, resting on a column of solid beech wood, brushed brass finish, from Maison Collinet, creating a warm and convivial atmosphere. You can also relax in the ATILA Armchairs, in a quilted seam finish, to savor the delights that Philippe Kerman chef's menu has to offer. The walls, adorned with contemporary paintings, bring a subtle artistic touch, as well as a chic and sophisticated ambiance.
The refined menu of Le Carillon Gourmand
The restaurant's menu, carefully crafted, uses fresh and high-quality ingredients, carefully selected from local producers. The dishes combine subtle flavors and delicate textures, for an explosion of taste in the mouth. Starters such as pan-seared foie gras and salmon tartare are a delight for the taste buds. The main courses are equally delicious, with options such as mushroom risotto and roasted rack of lamb. Desserts are a gustatory experience in themselves, with creations such as dark chocolate cake and frozen red fruit soufflé. The wine list is also well-stocked, with options to satisfy all tastes.
Le Carillon Gourmand offers an ideal setting for business lunches, romantic dinners, or evenings with friends. You can enjoy tasty dishes in a friendly and warm atmosphere.
Practical Information:
Address:15 Bis place Monseigneur Tissier, 51000 Chalons en Champagne
Phone: +33 (0)2 33 37 80 69
Website: Le Carillon gourmand