La Matelote restaurant
Back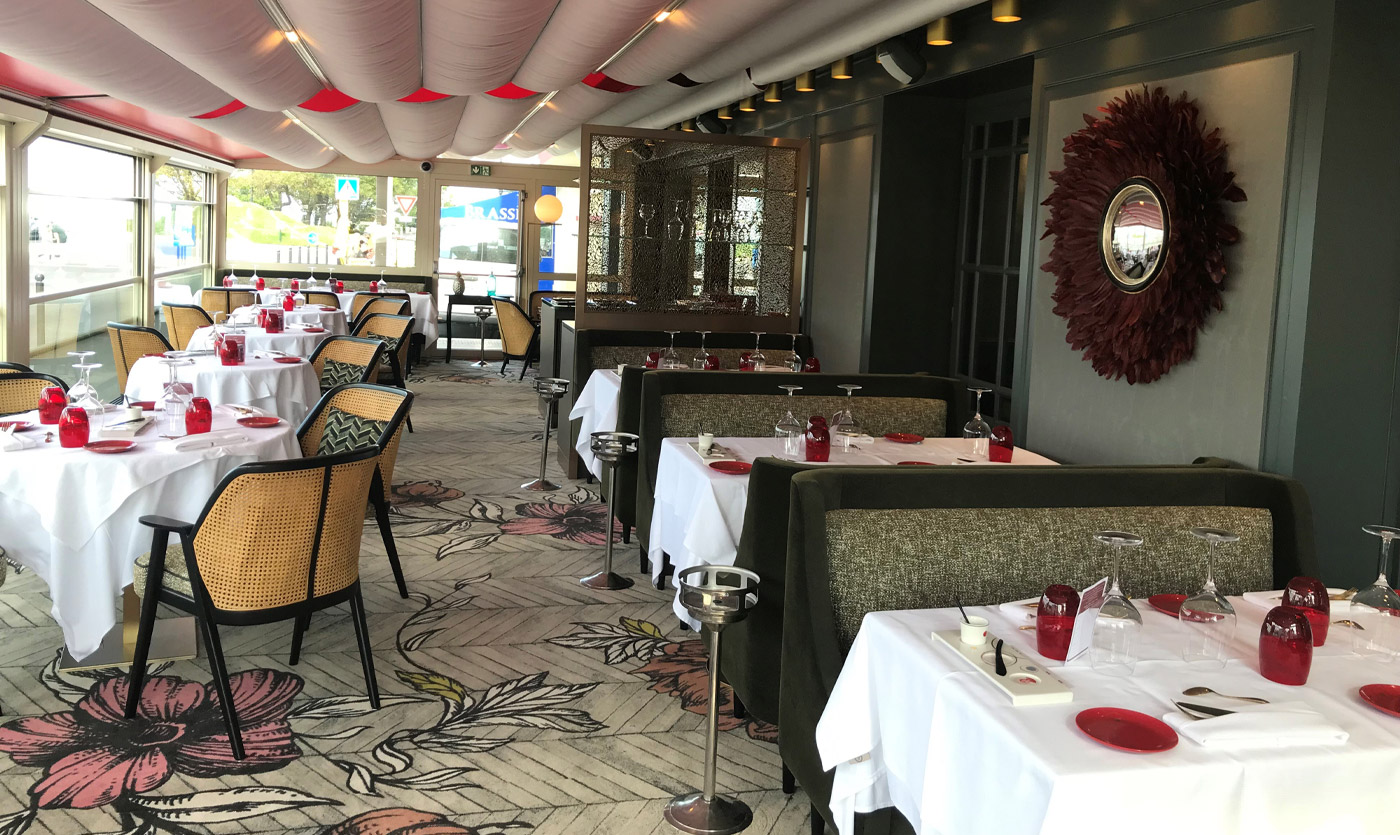 In Boulogne sur Mer, Collinet partners with restaurant Les Jardins de la Matelote
Sep 19, 2022
THE COLLINET BRAND: QUALITY AND DURABILITY
To furnish their establishment, the owners called on the services of Collinet, a provider of French-made furniture for professionals in the catering and hotel industry. Collinet's collections are synonymous with elegance, demonstrating unique expertise in the field of high-end furniture "made in France". The quality and durability of Collinet's craft is renowned among design aficionados, thanks to its solid wood structure and its meticulous finishes. Wardrobe, stool, coffee table, shelf, chair or armchair, ... Collinet's wide range of furniture adapts to all circumstances!
A LAYOUT THAT SUBLIMATES THE SPACE
"Les Jardins de la Matelote" hotel-restaurant's layout is luxurious and sober. There, Scandinavian-style furnishings highlight the subtle elegance of the restaurant room. The designers deployed the entire range of the Kan range, recognizable by its ergonomics as well as its clean lines and neat finishes. You will be able to enjoy the comfortable seats of the Kan chair as well as the elegant lines of the Kan bridge. The armchair and the sofa, still from the Kan family, complements perfectly the relaxing atmosphere of the restaurant room. As for the bar, you can sip on a delicious cocktail while enjoying the comfort provided by the Bombai bench seat. Thanks to an insightful choice of colours and materials, the Collinet collections have sublimated the inspiring atmosphere of the dining room. Once again, Collinet has managed to bring the best out of a place. This beautiful establishment is the ideal place to spend a pleasant moment with family or friends.
Coordinates:
Adress: 70 Bd Sainte-Beuve, 62200 Boulogne-sur-Mer
Phone: +33(0)3 21 30 17 97
Website: Les jardins de la Matelote