Le Comptoir De La Mère Germaine
Back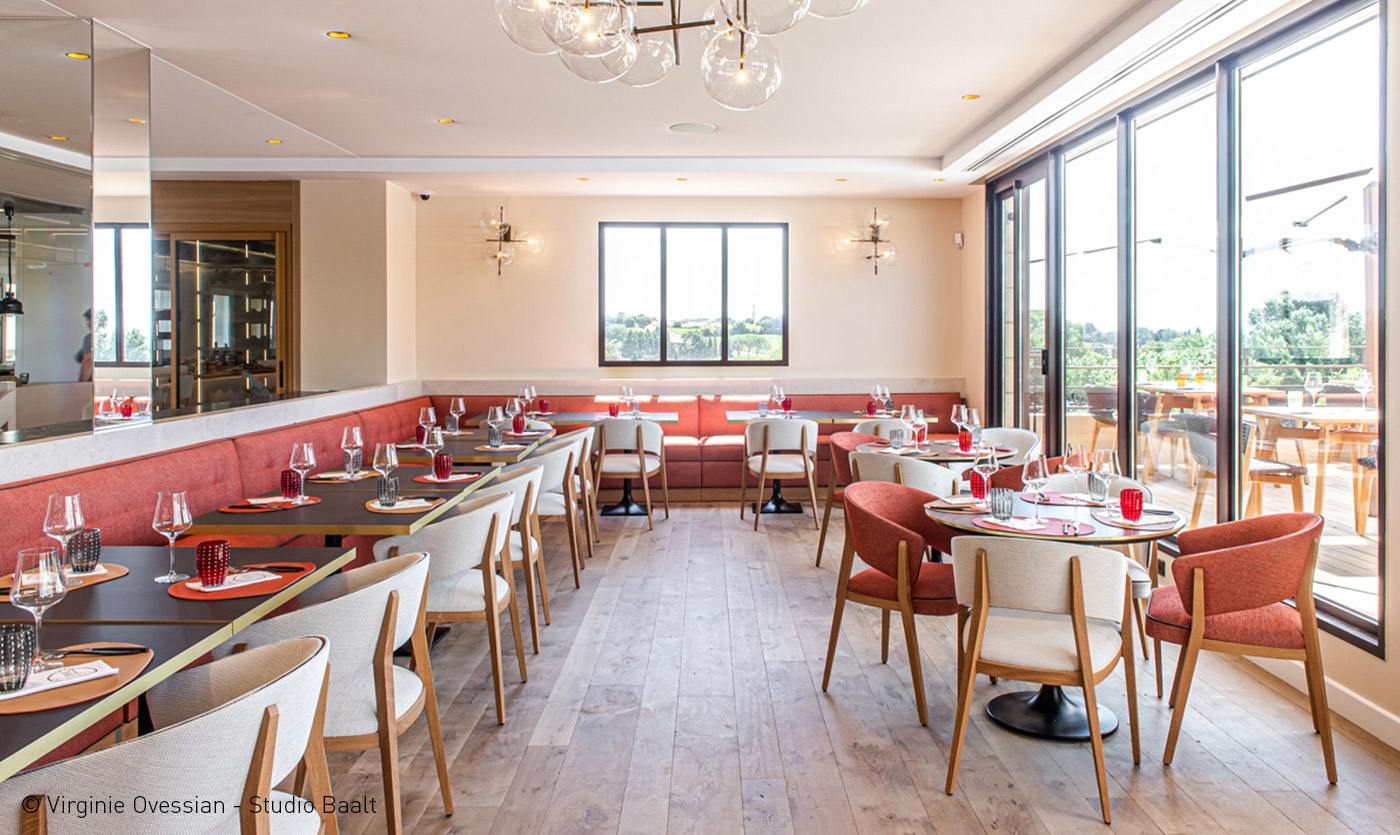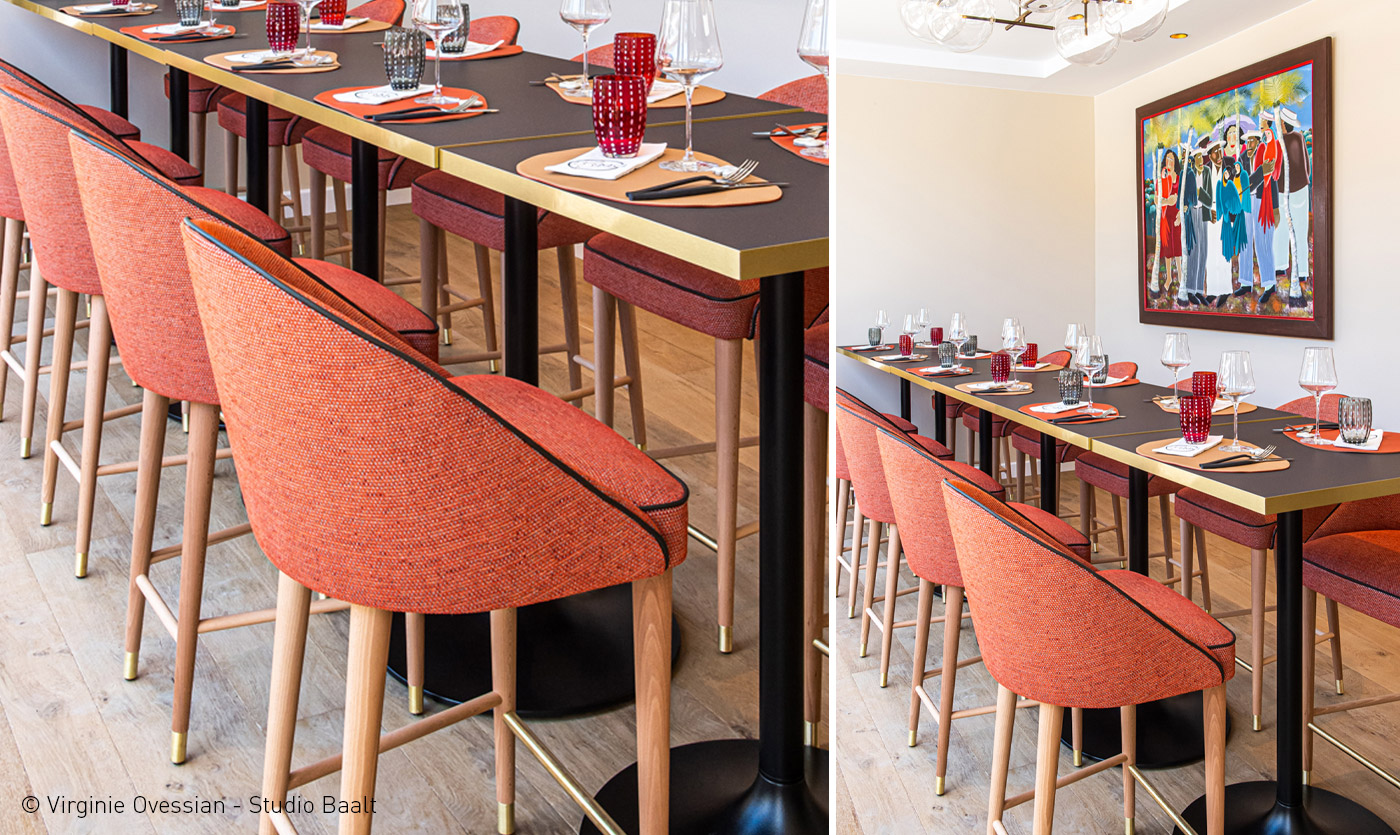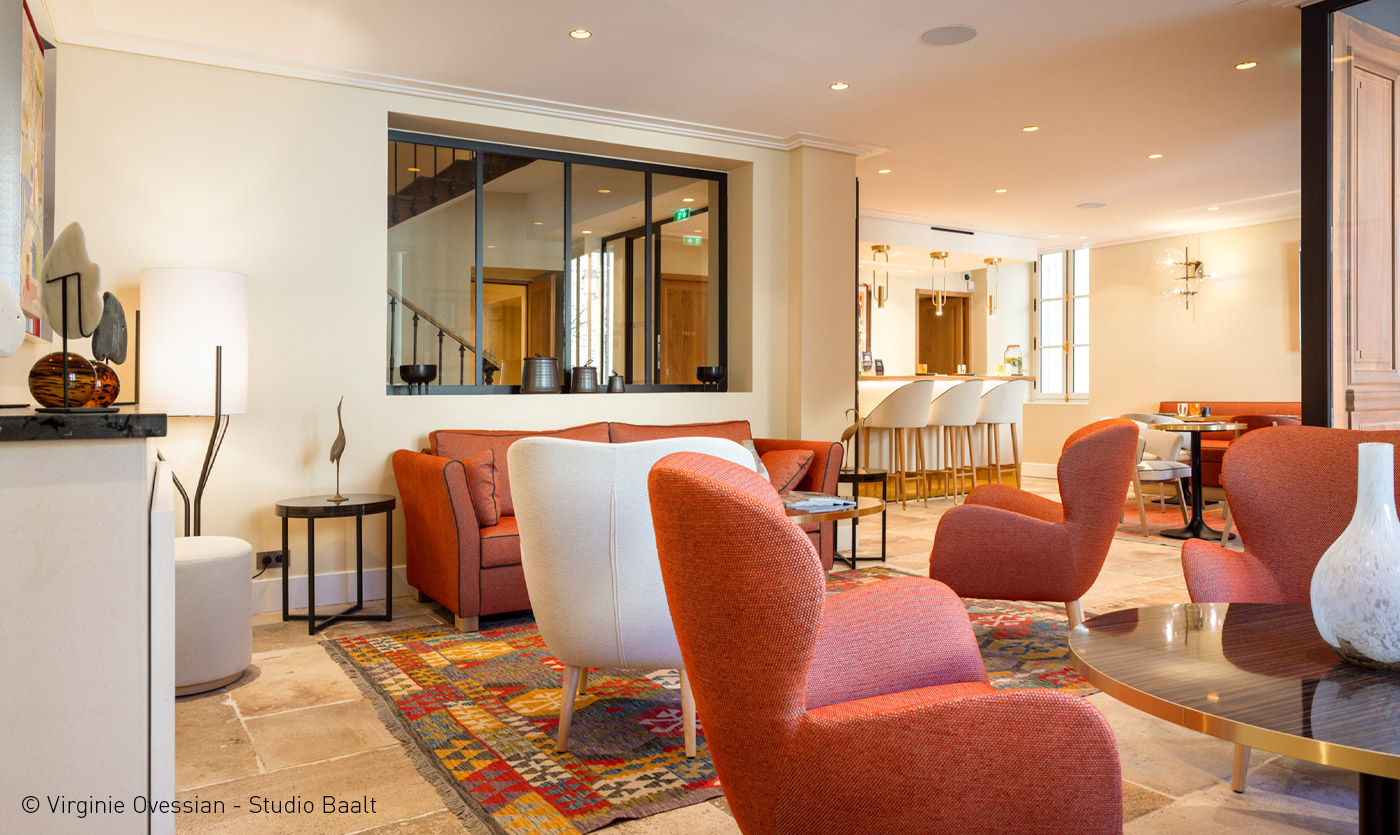 Between trend and tradition, Collinet's furniture sublimates the new La Mère Germaine
Nov 6, 2023
La Mère Germaine is a true institution of the hotel and restaurant business in Châteauneuf-du-Pape and beyond. Indeed, this house opened in 1922 and has welcomed many of the most prestigious guests of the 20th century. Although Germaine no longer runs the establishment, the renovations were undertaken with the firm desire to preserve its soul.
The decoration and choice of furniture, its style and fabrics were subtly chosen by the passionate owners, supported by decorator and architect DPLG Marianne Zanin Duhr. They chose Maison Collinet, specialists in professional furniture since 1887, to create the furniture.
Follow us to the restaurant, where benches, tables and chairs complete the decoration, between cultural heritage and contemporary design. Around the Dream table tops, various comfortable seats are offered to you. Indeed, an alternation of Pause restaurant chairs in various colors match the Woodoo bench model and the charm of its faux-cushion effect seat.
A work space for professionals passing through or simply for relaxed exchanges, the lounge offers various combinations of contemporary furniture. High table and bar stool Kleber in solid beech wood are set alongside armchairs and sofas. In order to use the tables as real decorative objects, the owners have chosen several models from the Collinet furniture line, coffee table or pedestal table, as well as Dream tables. To settle down, you will have the choice between Forum stool, Scala Stool in addition to Pause Chairs - everything you need to spend a pleasant moment, without neglecting aesthetic considerations.
The choice of the interior furniture reflects the love of the place and its history. It is a successful bet for the owners and DPLG architect Marianne Zanin Duhr, who have succeeded in combining design furniture and more traditional decorative elements in the layout of its different spaces. This is without mentioning the wide choice of dishes offered by the renowned chef of the hotel-restaurant La Mère Germaine. Whether you are staying at the hotel or not, we can only advise you to reserve a table at the establishment's restaurant for an experience that you will tell us about.
DPLG architect: Marianne Zanin Dhur - Société 10.08 Scénario d'architecte
Practical Information:
Address: Place Jean Moulin 84230 Chateauneuf du Pape
Phone: 04 28 69 00 60
Website: Le Comptoir de la Mère Germaine