Hectors Kurhaus Baden-Banden Restaurant
Back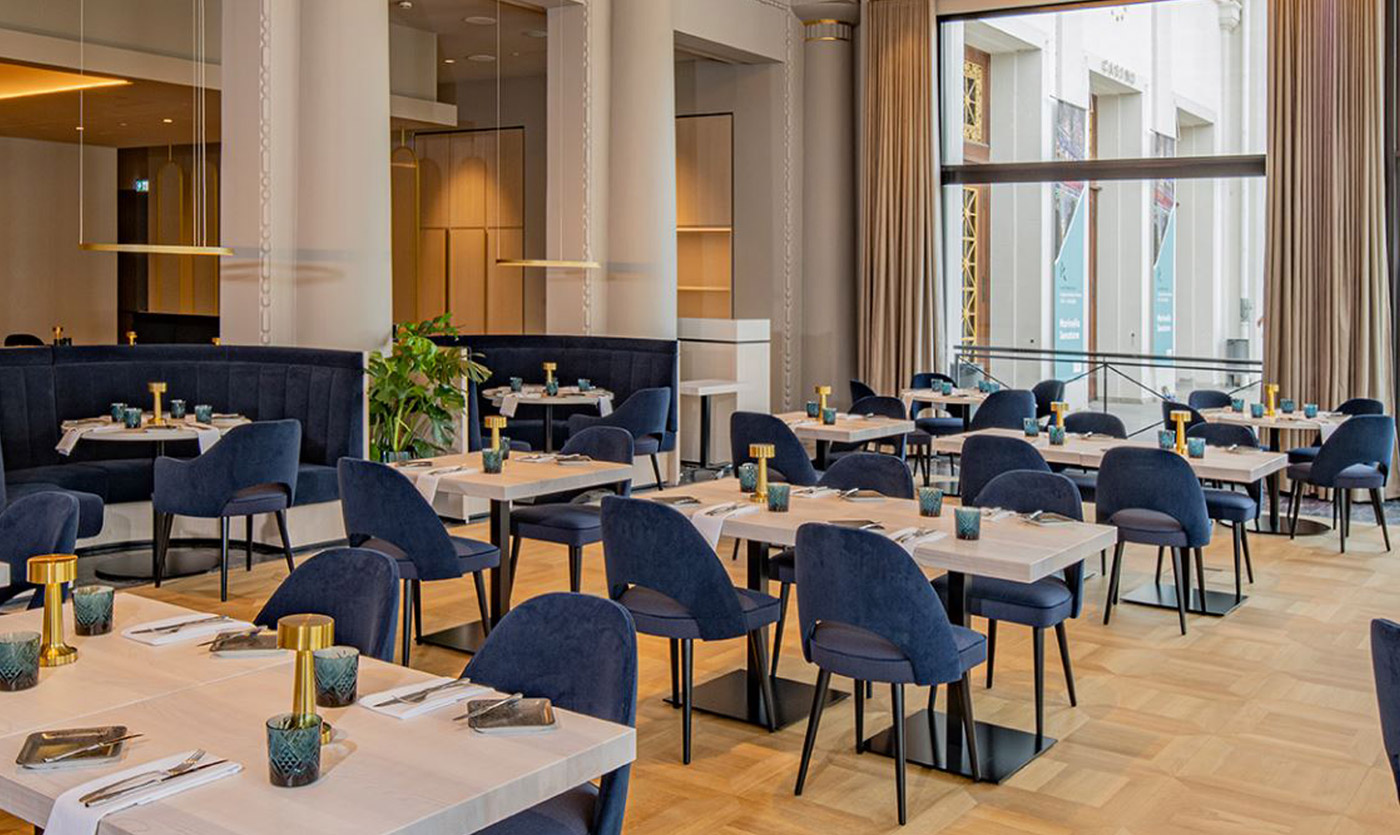 Hectors, a restaurant design as meticulous as its food
Feb 15, 2023
Restaurant furniture that brings comfort and a cosy atmosphere
Hectors restaurant stands out for the delicate flavors of the food offered. Enjoy a delicious moment of tasting with top quality products. Located in the heart of Baden-Baden, surrounded by the Black Forest, the restaurant is a perfect match for the city's emphasis on well-being. The tasteful setting reveals the importance the restaurant places on the comfort of its guests. The Hectors restaurant anchors the culinary experience in the era of composer Hector Berlioz. The beginning of the French "savoir-vivre" trend was spreading throughout Europe with all its elegance and charm.
Tasting quality cocktails and wines comfortably at the Heritage bar and lounge
In the evening, enjoy cocktails or quality wines, accompanied by their tapas platters to delight your palate. The presentation of the table and the plate is as well worked as the atmosphere of the restaurant. Collinet, solicited by Dite Architekten GmbH, harmonizes the space with its wooden chairs of cabinet-making quality. The furniture of the Scala collection selected is customizable and of French manufacture. Thus, the color of the covering and the varnished wood can be adjusted. Adapted to the frequentation of the restaurant, the design furniture is designed to resist to an intensive use.
French-made contemporary furniture from Collinet.
Interior furniture design is the expertise of Maison Collinet, manufacturer of furniture for the hotel and restaurant industry since 1887. The art of the table begins with the interior furniture and ends with the finishing touches on the table legs. Collinet's contemporary HORECA furniture adapts to the type of establishment: brasserie, bistro, cafés, reception room or patio. The general catalog offers a wide choice of materials in natural wood and various coverings. The wide range for the lounge area guarantees the quality of seating between: armchair, pouf, bench or heater. Thus, a design project proposed by Collinet always seeks to correspond to the expectations of environments desired by architects.
Designers attentive to details and future comfort of use
Concerned with offering a wide choice of quality furniture, the designers accompany restaurant professionals in their choice for all the bar-restaurant furniture. The tables and chairs are designed to embellish the dining room. Each detail is considered carefully, for example, a comfortable standing table for a pleasant sitting around the table despite the height. The sofas from Collinet guarantee guests a high quality of seating to enjoy every moment in good company.