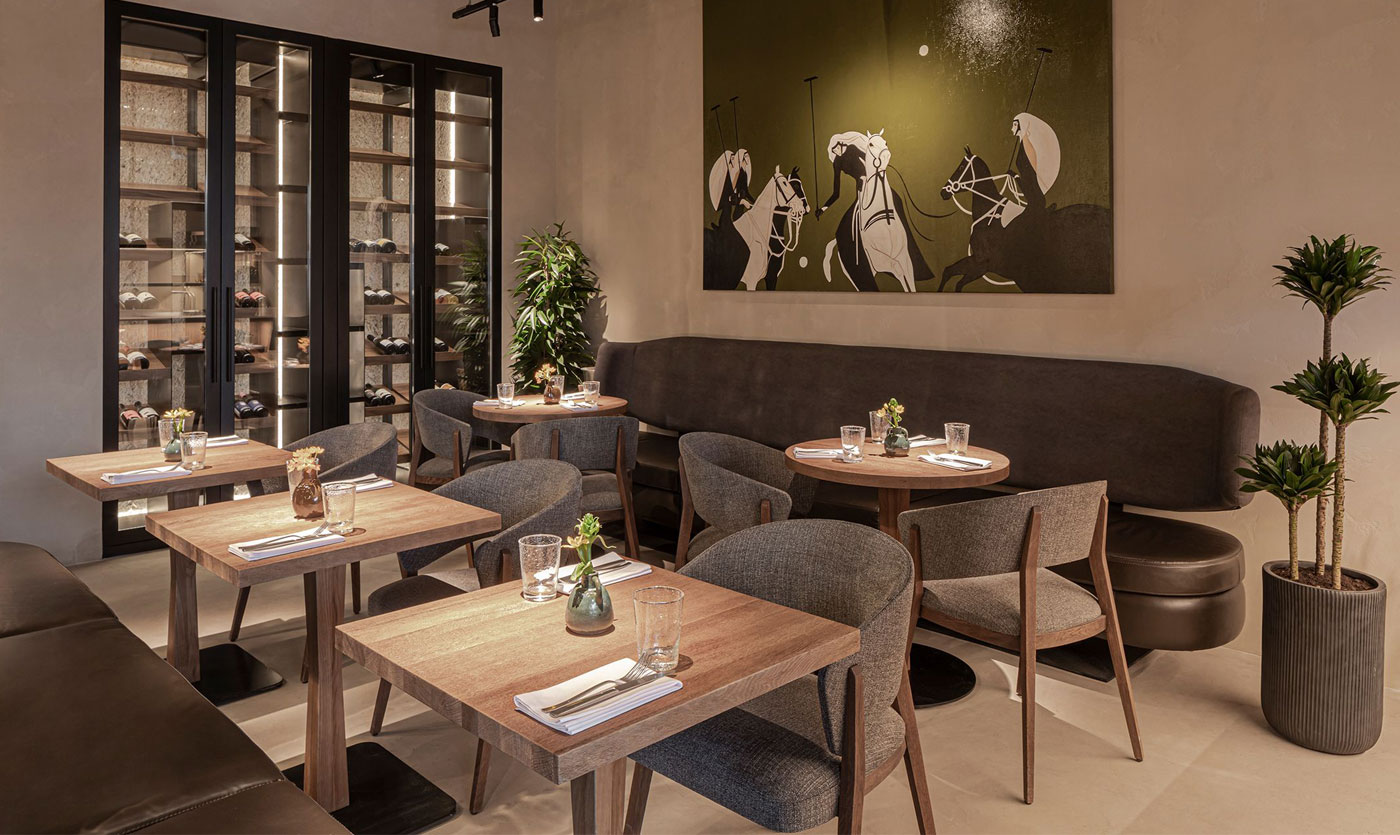 Collinet provides the FOLK restaurant with high-end furniture
Sep 19, 2022
Collinet, the reference in high-end furniture
As a manufacturer of high-end furniture for hotels and restaurants, Collinet has a real know-how in hotel and restaurant decoration. Since 1887, the company has been assisting these professionals in the decoration of their establishments and the design of high-end decorative pieces. Collinet has been awarded the Entreprise du Patrimoine Vivant (Living Heritage Company) label, which proves the quality of its products and the craftsmanship that constitutes the brand's added value. As a French company, Collinet places quality and customization at the heart of its activity. For several years, a design office has been an integral part of the company to offer its customers a real customization service. The office is in charge of designing unique pieces for establishments that wish to integrate Collinet's creations into the world of its customers, and not the other way around.
Among Collinet's main creations are furniture pieces such as sofas, armchairs, desks and tables for various hotel spaces as well as rooms and restaurants. Collinet capitalizes on a wide range of materials to design its pieces: wood, velvet, rattan or aluminum. Each creation has its own charm and spreads it willingly inside the different spaces of the professionals of the hotel world.
The Collinet range is declined in the following categories :
Hotel seating (armchairs, stools, benches...)
Restaurant and brasserie furniture (bar stools and chairs, lounge chairs and benches)
Furniture for high-end senior residences
Professional type furniture for reception rooms for example
Interior furniture for cafés, bistros or other.
The Folk restaurant, the French charm in the heart of Russia
The Folk restaurant has decided to entrust part of the decoration of its restaurant to Collinet and Static Aesthetic Studio Moscou. This high-end ethnic establishment places refinement and elegance at the heart of its cuisine. This atmosphere had to be reflected in every aspect of the restaurant, right down to the furniture and table decoration. To create a unique atmosphere that matches the values of the establishment, Collinet equipped the Folk restaurant with high quality seating, combining comfort and elegance. Collinet's Pause range now equips the establishment, to the delight of its customers.