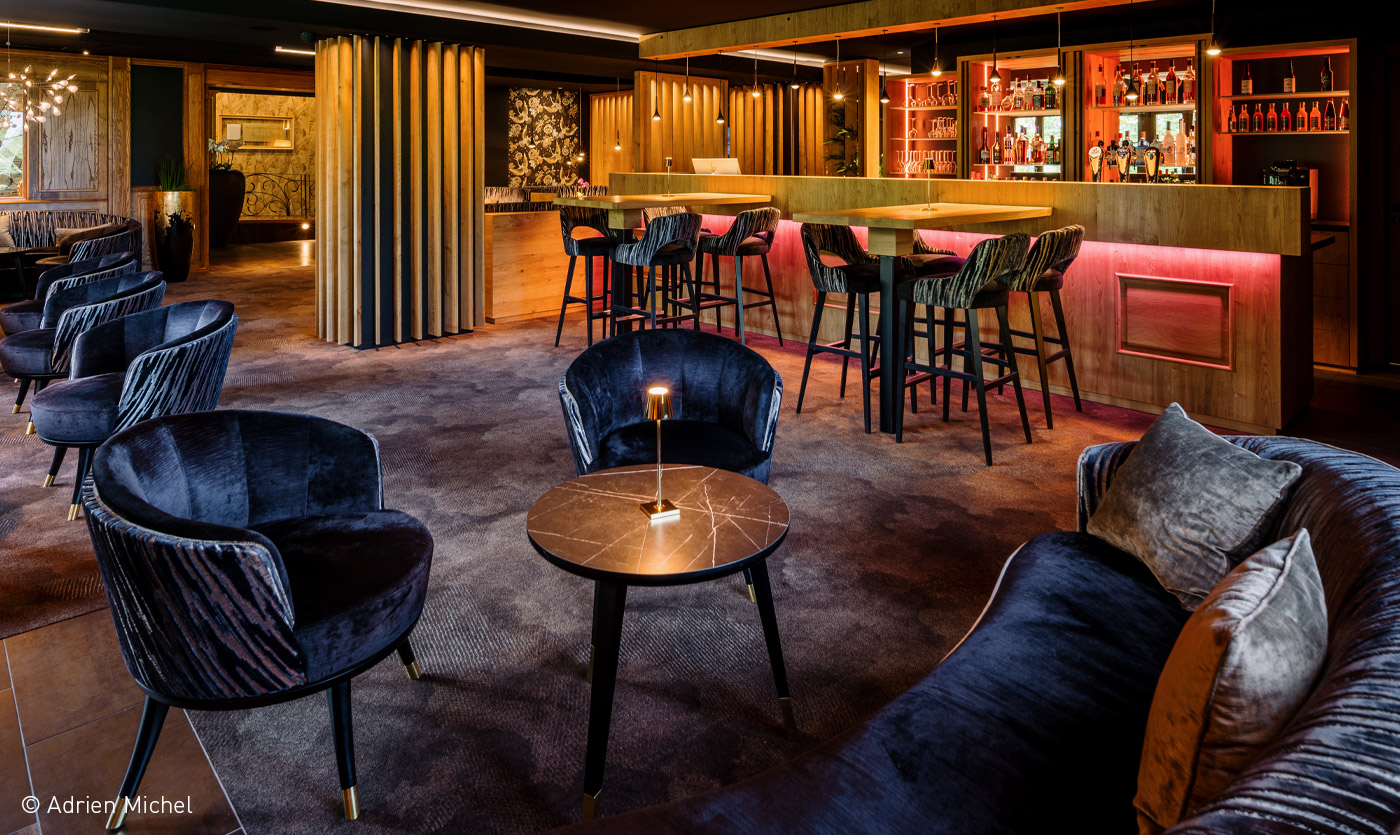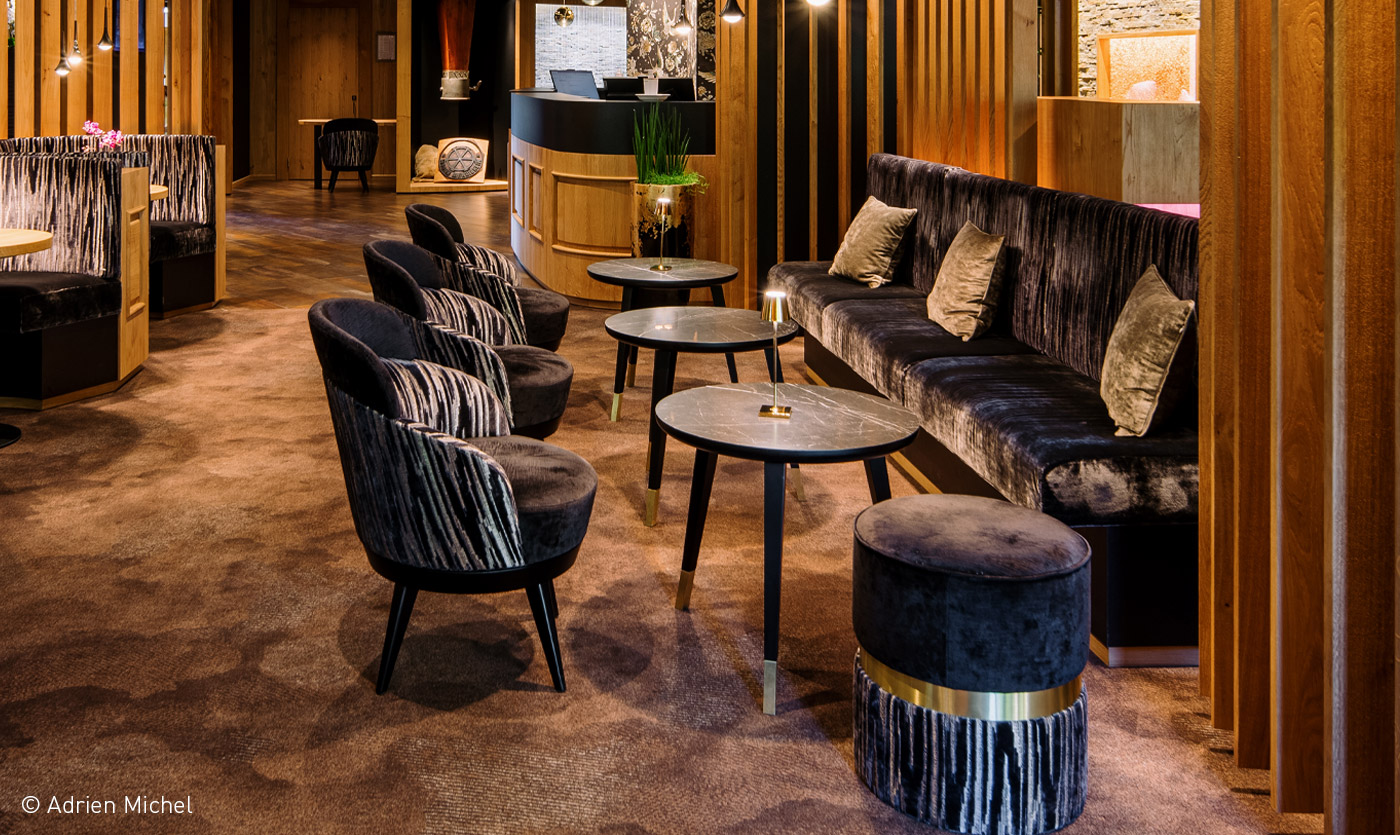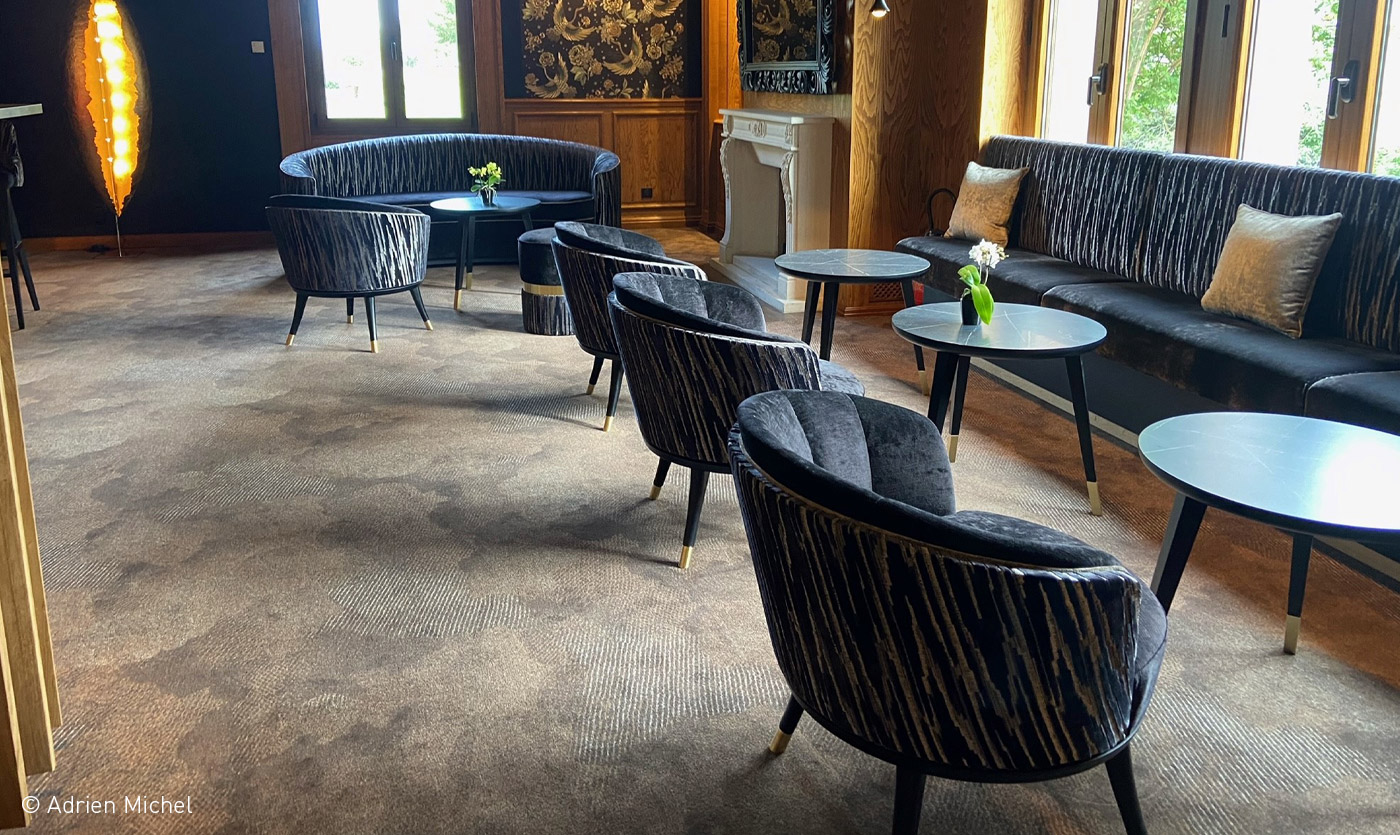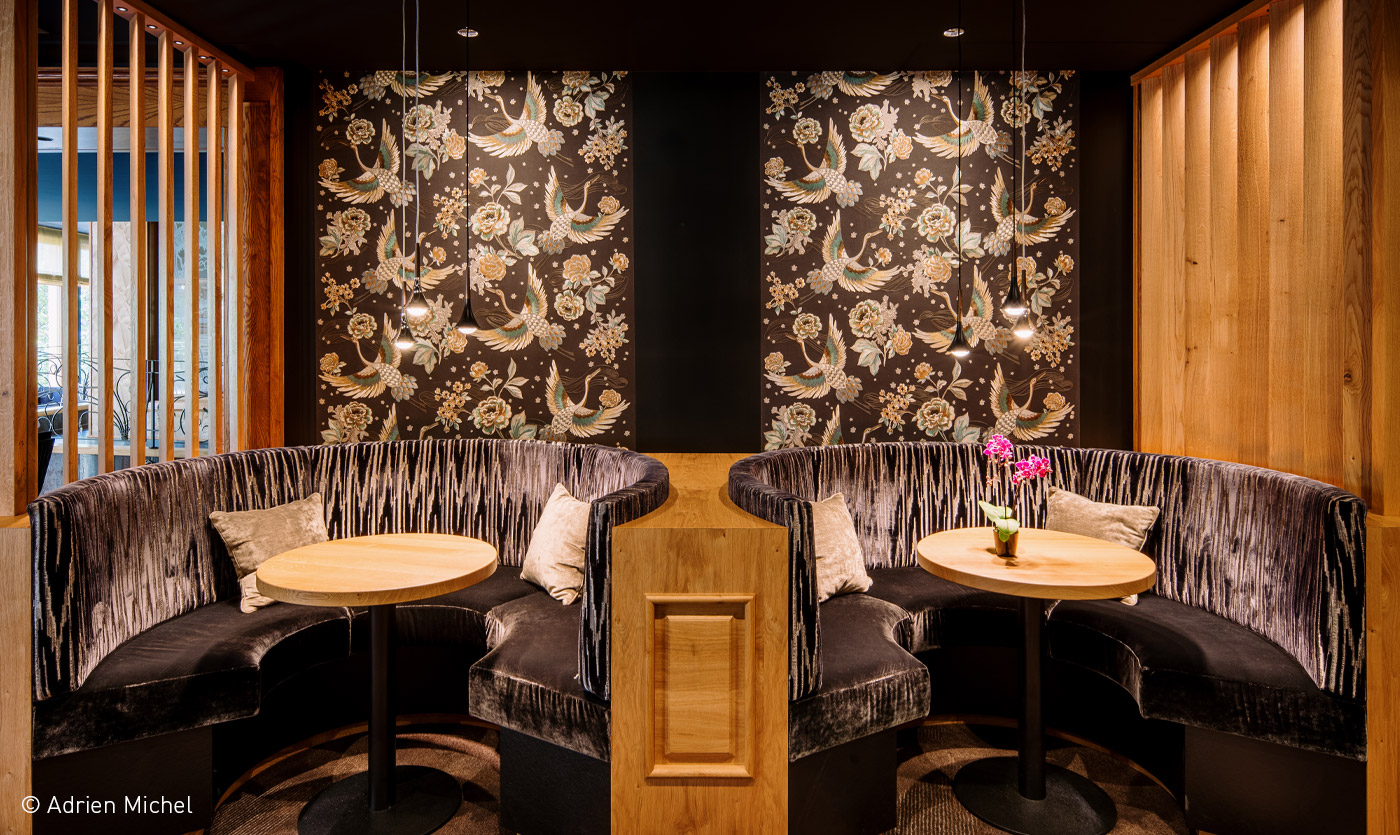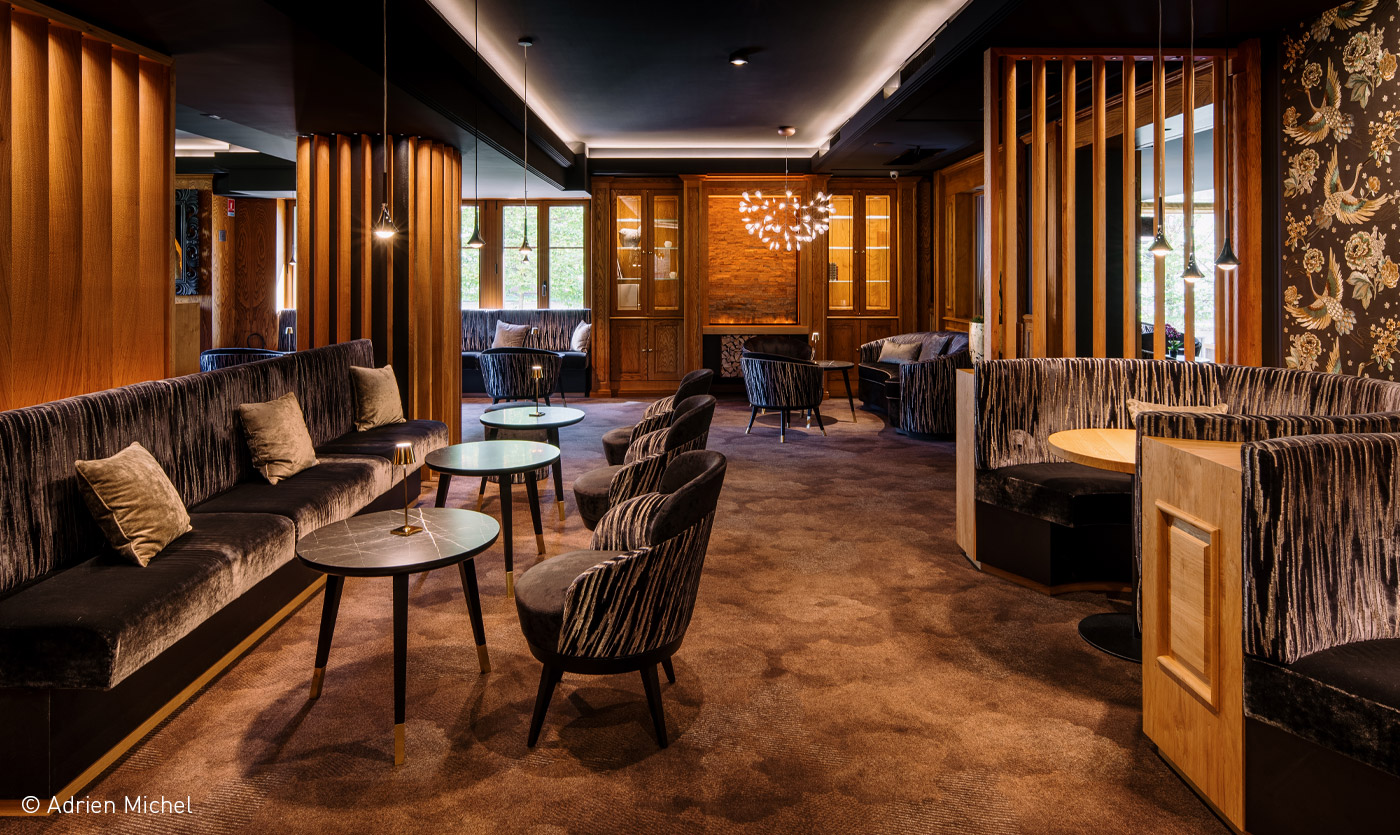 Collinet furniture decorates the common areas of the Domaine du Moulin for a moment of calm and relaxation in Alsace
Jan 26, 2023
The Domaine du Moulin, an exceptional hotel in the heart of Alsace
The Domaine du Moulin charms the eye with its authentic architecture and half-timbered facades. In the city of Ensisheim, this 4 star hotel of high reputation highlights the know-how of Alsace. The interior furnishings enhance this architecture to create a welcoming atmosphere for the guests of the Domaine du Moulin.
The outdoor spaces and the garden lounge are just as enjoyable to explore as the indoor space. With the terrace shaded by umbrellas and the swimming pool inviting to swim, the rendering of the decor is superb. The green and relaxing garden is perfect for relaxing moments spent comfortably on a sunbath. The spa delights guests with its heated indoor pool, massages, and balneotherapy, guaranteeing a stay of absolute well-being.
The designer restaurant with its restaurant furniture intensifies the experience both in the tea room for a gourmet afternoon and in the half-board. The quality of the food is de rigueur to ensure the continuity of the pleasures that the hotel brings.
The range of furniture from Collinet in harmony with the layout of the hotel's common rooms
The Collinet house takes part in this project following the request of the Projart 67 Sélestat to bring quality furniture.
Come and relax comfortably installed in the sofa of the Majestic collection. You will not be able to resist the upholstered texture of this seat to bask in or to discuss above the armrests. The cushions on the solid wood sofas add to the warm welcome offered by Domaine du Moulin.
You will be charmed by the elegant lines of the natural wood swivel chairs of the Humilis and Candide collections. The beech wood structure allows a wide choice of stained wood colors and coverings. Maison Collinet has been a furniture manufacturer for decades and leaves the choice of finishes to the architects. The entire range of furniture is made to withstand intensive use or shocks. The interior designer has succeeded in creating a convivial place around the coffee table while keeping the ergonomic aspect of the design bar.
The bar area redesigned with contemporary Collinet furniture
The Ring footstool with its customizable finish extends this harmony of comfortable CHR furniture. The general catalog offers a range of coverings for professionals to match the environment with the wall decor. The French-made Milano round table plays a key role in the care of the presentation in this renowned establishment. The design project leaves no stone unturned with this coffee table creating a cozy, hushed atmosphere in the lounge area. This sumptuous domain perfectly represents the charm of this beautiful region in winter as well as in summer. The friendly and smiling staff will be able to advise you on the tourist places not to be missed.