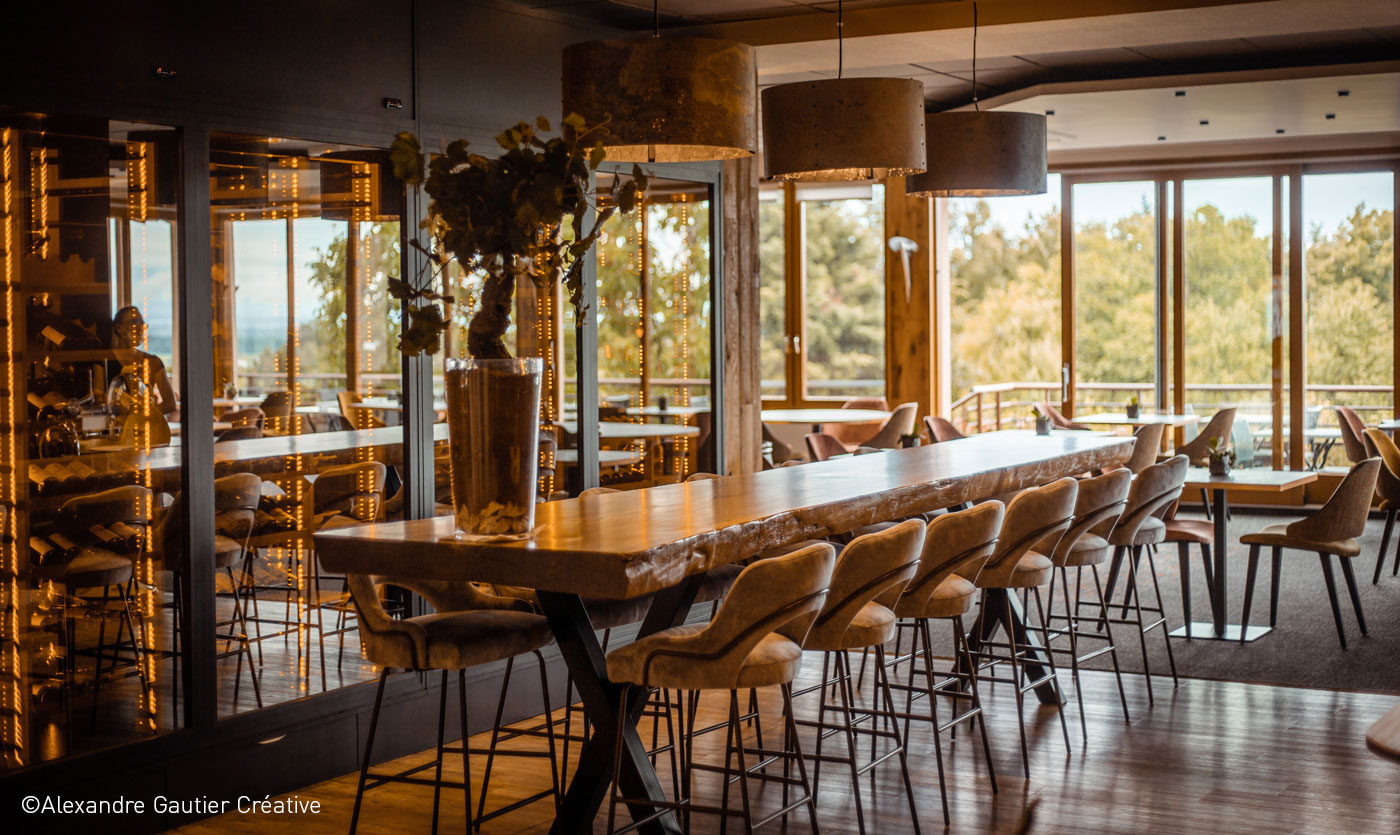 Interior design at Hotel du Bollenberg features furniture from Maison Collinet
Sep 21, 2023
The Bollenberg vineyard: an exceptional terroir
Located in the heart of Alsace, the Bollenberg Hotel extends over a land of excellence, conducive to the cultivation of superior quality grape varieties. Thanks to sustainable viticulture practices that respect the environment, the wines produced are imbued with incomparable finesse and elegance. The vines benefit from optimal sunlight and a unique terroir composed of limestone, sandstone and clay, offering remarkable aromatic richness and gustatory complexity. The wines of Bollenberg are the result of ancestral know-how passed down from generation to generation, testifying to a true passion for the vine and the wine. Enthusiasts of fine and exquisite wines will find their happiness in this vineyard where each bottle is an invitation to discover the treasures of Alsace.
Experience Alsatian hospitality at Hotel du Bollenberg
To discover the vineyard and this magical region, you can stay at the Hotel of Domaine du Bollenberg. The contemporary decor tastefully blends industrial style and Alsatian tradition. The rooms are spacious and bright, offering breathtaking views of the surrounding vineyards. Noble materials such as wood and stone harmonize with metallic touches, creating a chic and cozy atmosphere. Several high-end chairs and armchairs from the traditional Maison Collinet manufacture are among the luxurious furniture of this worthy establishment: the NOG chair, with its beech wood structure, the NOG armchair, the Lounge VITA, with its copper metal color, or the open back VITA stool with its quilted finish. King size beds and linen sheets contribute to the experience of peaceful sleep.
In the restaurant, the menu is elaborated with local and seasonal products, highlighting the flavors of Alsace. The passionate and creative chef offers dishes that combine tradition and modernity, with particular attention to fresh products and innovative cooking techniques. The menus are accompanied by a selection of wines from the Bollenberg estate, for a unique culinary experience. The bar, located in the extension of the restaurant, is a friendly place where you can enjoy original cocktails and quality wines in a cozy atmosphere. The place also offers appetizers and tapas to accompany the drinks.
Indulge in unique spirits from the artisanal distillery
The artisanal distillery at Bollenberg is renowned for its exceptional expertise in producing fine and delicate spirits. The alcohols are crafted with high-quality ingredients, carefully selected and distilled using traditional methods. Connoisseurs of refined spirits will find their delight in this artisanal distillery, where each bottle is an invitation to discover the treasures of Alsace.
Interior architect: Bernard WILHELM
Practical Information:
Address: Bollenberg, 68250 Westhalten
Phone: 03 89 49 62 47
Website: Domaine du Bollenberg