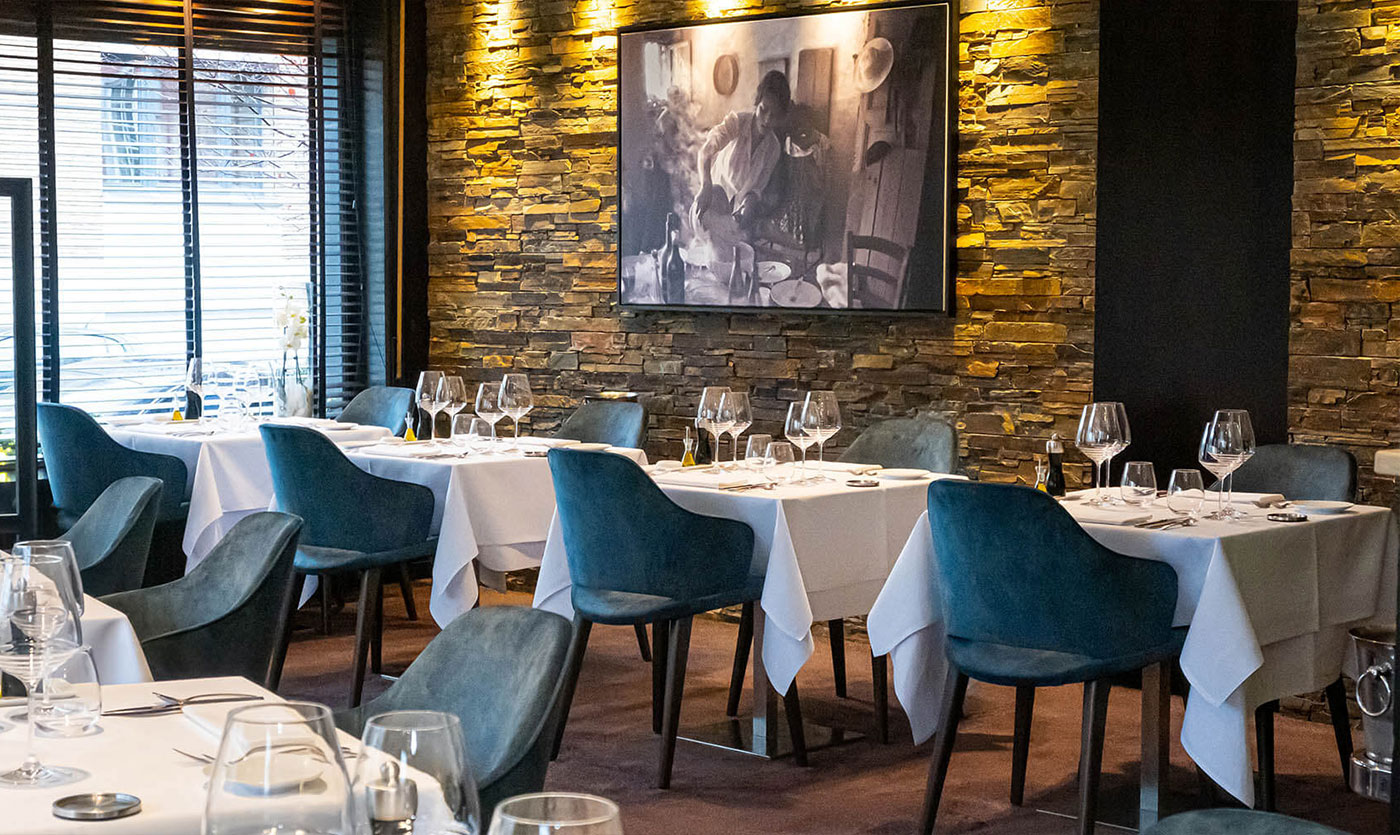 WELCOME TO DA MIMMO, A TASTE OF ITALY IN THE HEART OF THE EUROPEAN CAPITAL
Jun 28, 2022
COLLINET HAS ALL THE ANSWERS
The owners of the restaurant sought to capture something glamorous and inviting, almost chic. With this idea in mind, they partnered with Maison Collinet to grant their establishment a unique flair. The interior consists of natural materials and hand made lights, furniture and decor. Elegant textures and brick walls combine to create a unique atmosphere that is reinforced by earthen colours. The resulting space is a cosy urban oasis for a refined clientele.
Great restaurants are loved for more than just their food. Interior design plays an important part in the overall dining experience, which is, Da Mimmo called upon Collinet to furnish its dining room. The French-made design furniture combines quality with a unique aesthetic. Available in a wide range of tones and colours, the Collinet furniture adapts to all circumstances.
A COSY AND CHIC ATMOSPHERE
Maison Collinet has selected an assortment of carefully matched designer furniture, giving the establishment a rustic and modern flair. The selected pieces encourage a lengthy sitting, as does the pretty street view. Among the many pieces of furniture displayed In the restaurant, the Nog chair stands out. A noble model if ever there was one, this contemporary work of art fits perfectly in this elegant setting. The chair's subtle design and comfort offers guests the opportunity to enjoy the cuisine full of flavours prepared by the chef.
The Da Mimmo restaurant is the perfect place for a romantic dinner, illuminated by the natural lights filtering through the Venetian blinds. A restaurant where passion of fine products and tastes meet each other. Guests will enjoy old Italian classics that have been given a fresher face while sitting in a sober, yet inspiring decor. If you are in Brussels, you know what to do.
Coordinates:
Address: Avenue du Roi Chevalier 24, 1200 Woluwe-Saint-Lambert, Belgium
Phone : +32 2 771 58 60
Website: Restaurant Da Mimmo