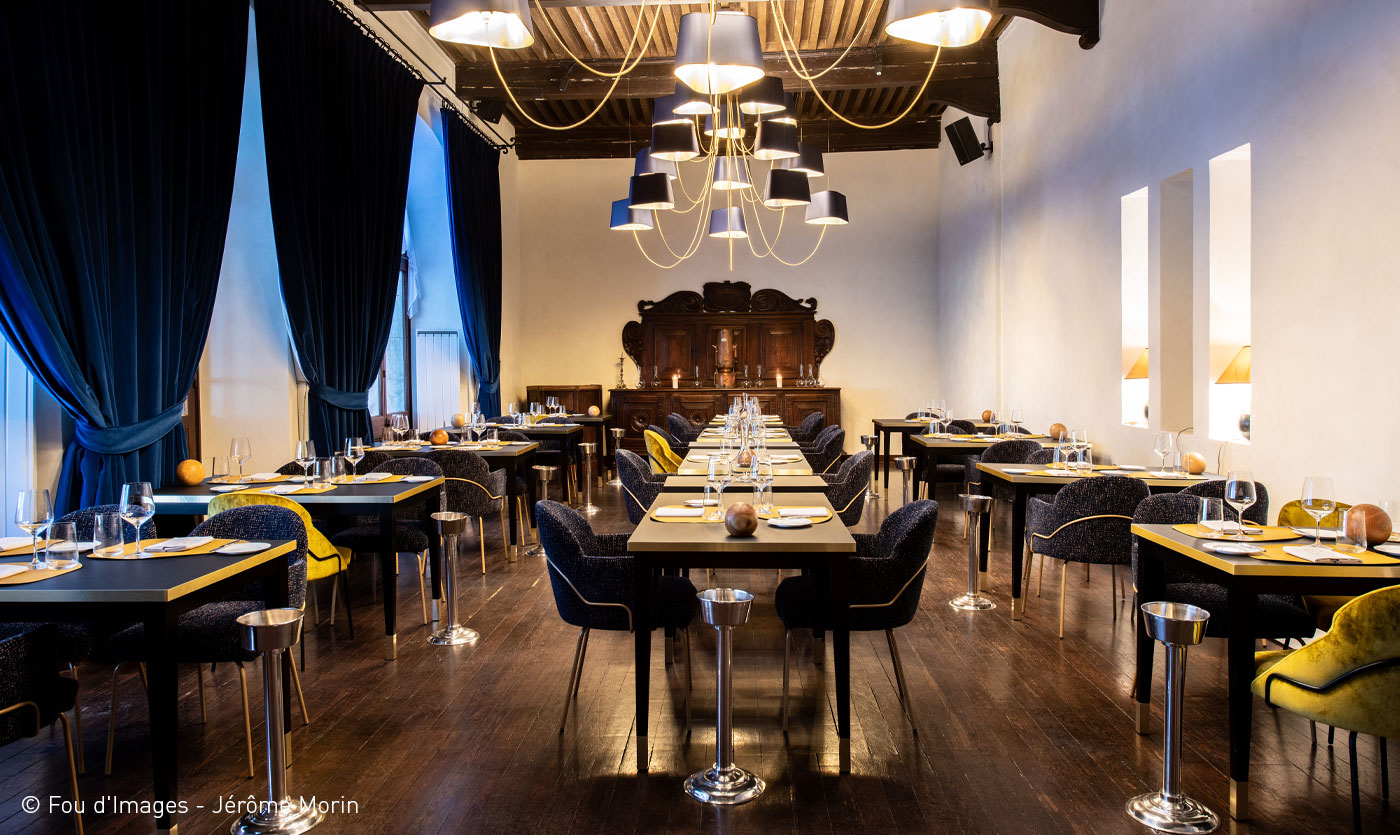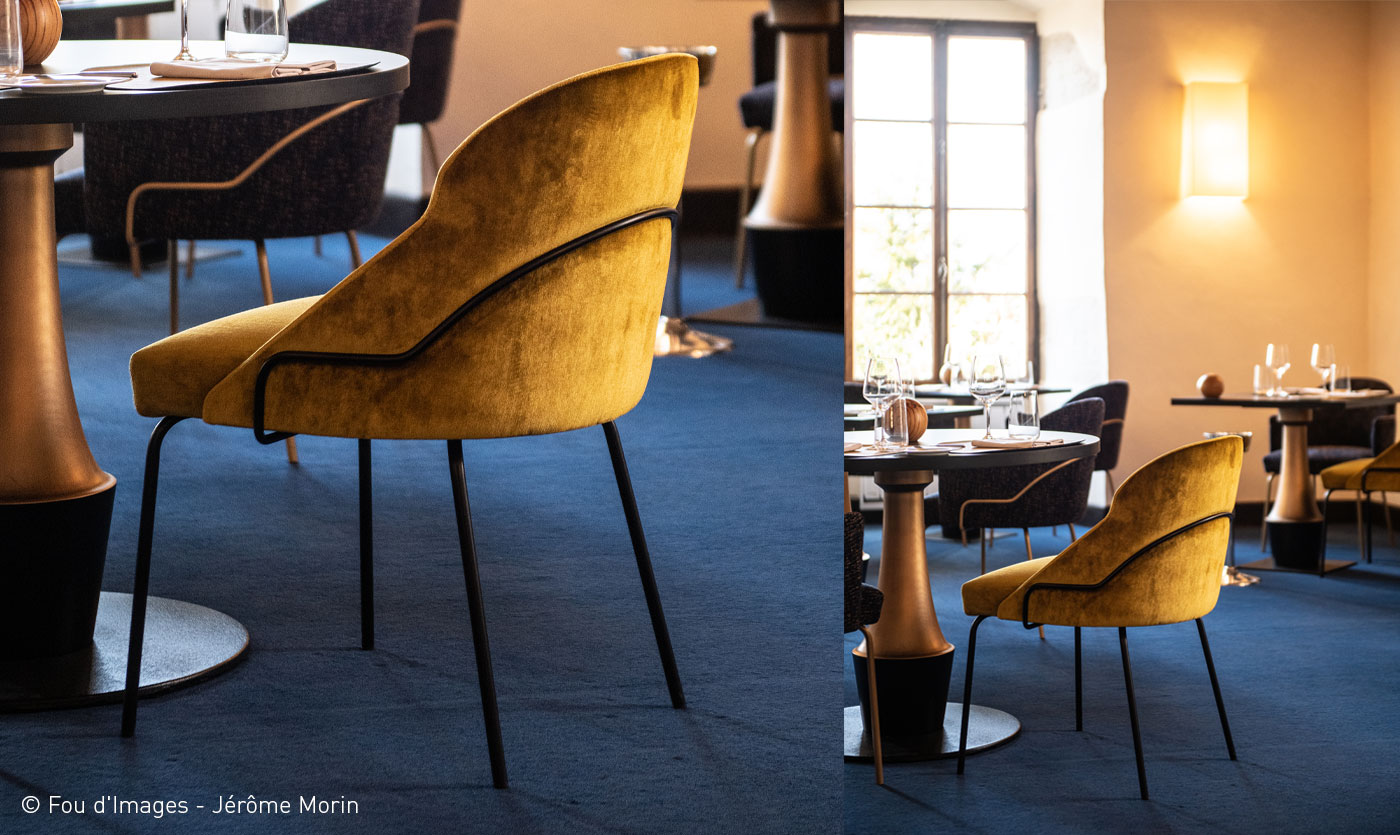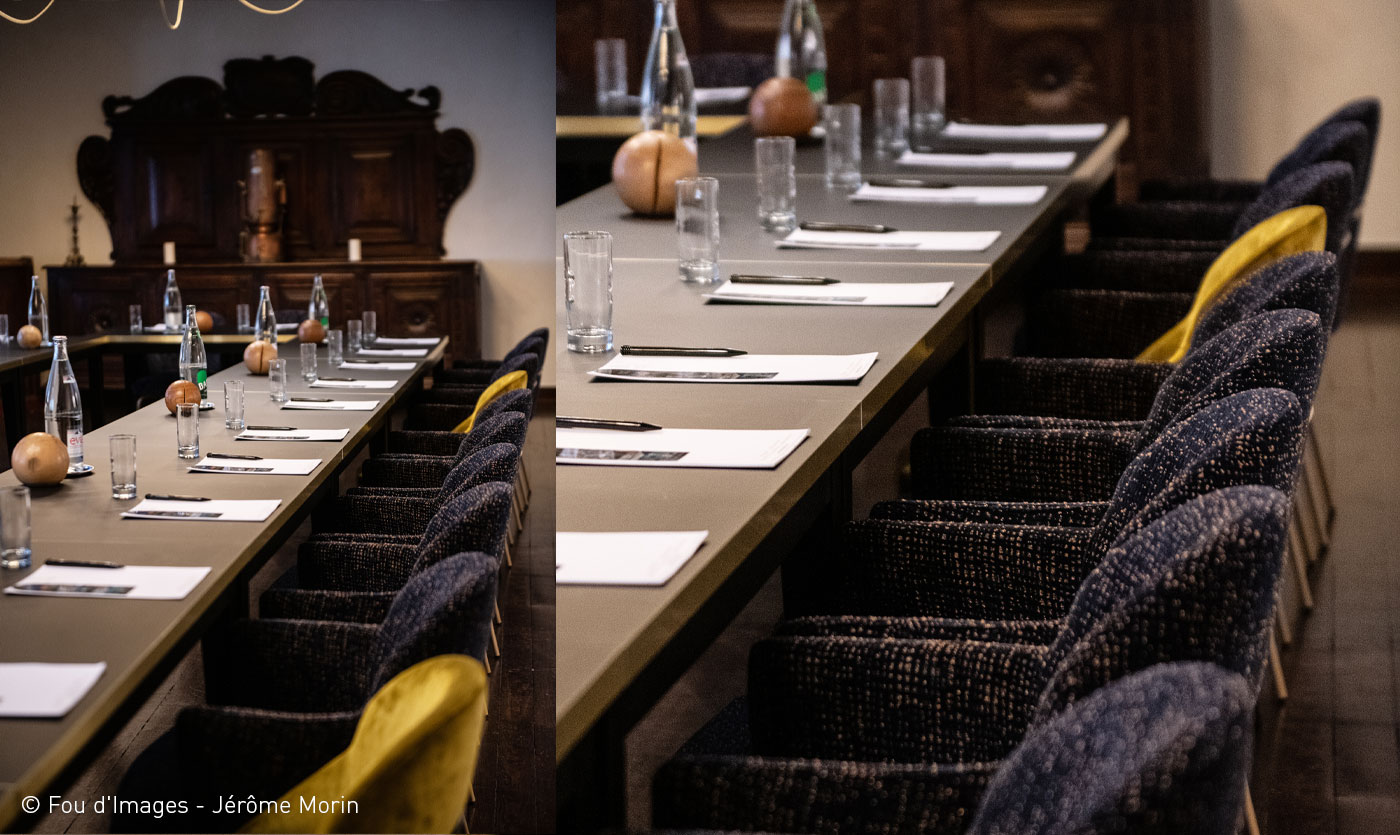 Collinet assists in the renovation of the Talloires Abbey restaurant
Dec 12, 2022
Discover Collinet and its high-end collections
Collinet is a manufacturer of high-end furniture that equips many hotels and restaurants in France and beyond the hexagon. Specialized in furniture for bars, restaurants and retirement homes, the Collinet brand has a real know-how that it willingly exports to prestigious establishments across the globe. The French brand's reputation is well established, and since 1887 it has been working with hotel and restaurant professionals to help them create a unique and prestigious universe within their establishment. Thanks to its high-end furniture, establishments that have placed their trust in Collinet have been able to create an atmosphere that corresponds to them by transcribing their DNA into their decor.
The brand has also integrated a design office into its workforce with the aim of offering ever more personalized services to each establishment's own universe. From Collinet's point of view, in order for each room to fit in with its clients' spaces in the best possible way, the furniture must be entirely thought out in accordance with these spaces. It's not the establishment that adapts to the furniture, it's quite the opposite. Moreover, Collinet has a label proving the quality of its products and its know-how: the Entreprise du Patrimoine Vivant label.
Collinet offers different ranges to dress its customers' spaces, declined in materials and colors that will sublimate the establishments while revealing their unique character. Chairs, sofas, benches, armchairs, tables or even stools, each creation has a unique charm to reveal the atmosphere of each establishment.
Talloires Abbey, a 4-star hotel on the shores of Lake Annecy
The Abbey of Talloires is a 4-star hotel with a high-end restaurant, a brasserie, a spa and seminar rooms to host all kinds of professional events. This establishment has recently called upon Collinet to redesign the decoration of its prestigious restaurant, which is very well known in the region. The Abbey of Talloire wanted to create a modern, uncluttered and warm atmosphere to welcome its customers. Collinet therefore opted for Hypsos armchairs with topstitched finish, chairs from the same range that stand out with their golden metal structure, as well as round Pion tables in solid beech wood.