Le Bistroquet Restaurant
Back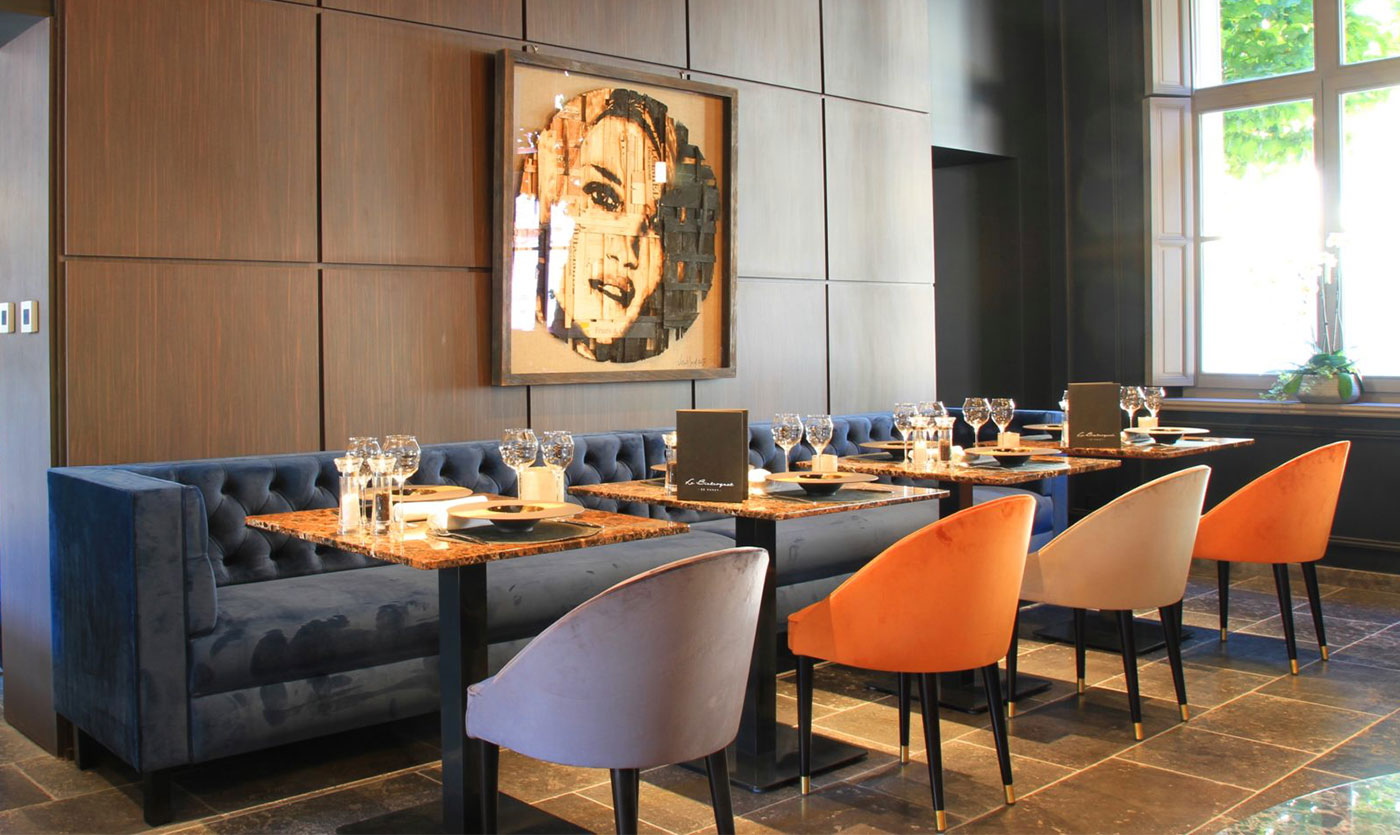 Elegance and design: discover the chairs and tables of Le Bistroquet Restaurant
Jun 19, 2019
Le Bistroquet Restaurant in Nancy is just a few steps from the sumptuous Place Stanislas, famous for the beauty of its architecture and the gilding of its railings. The chic of this upmarket establishment manages to squeeze the usual stale atmosphere of the gastronomic tables, thanks to a cozy and comfortable atmosphere. With a modern cuisine, turned to freshness and a mix of bold flavors, Le Bistroquet offers ingenious yet authentic dishes with a refined presentation. Meats and foie gras from Lorraine find their place in the rhythm of a promising menu: a hymn to the marriage of tradition and modernity, in a dining room magnified by Collinet furniture.
Its chic and cozy atmosphere paves the way for convivial moments. There is a contemporary decor, sprinkled with genuine refinement, as illustrated by the Kleber seatings , with their solid beech structure and the neat upholstery of their elegant backrest, designed for a unique comfort. The marble tables are perfectly highlighted by the midnight blue sofas: an excellent choice on the part of the establishment, among all the made-to-measure solutions of Collinet furniture.
Sometimes, a concert stimulates the calm of the restaurant, in the form of unusual meetings that also host exhibitions and meetings of artists. You cannot miss a detour to this exceptional restaurant, in case of crossing Nancy. Their most attractive discovering offers will allow you to settle at one of the tables of this establishment, to enjoy a moment of serenity and greed.
Practical Information:
Address:
14 Place du Colonel Fabien
54000 Nancy
Phone: +33 3 83 52 96 90
Website: Le Bistroquet Restaurant in Nancy