Chez Cass'Graine Restaurant
Back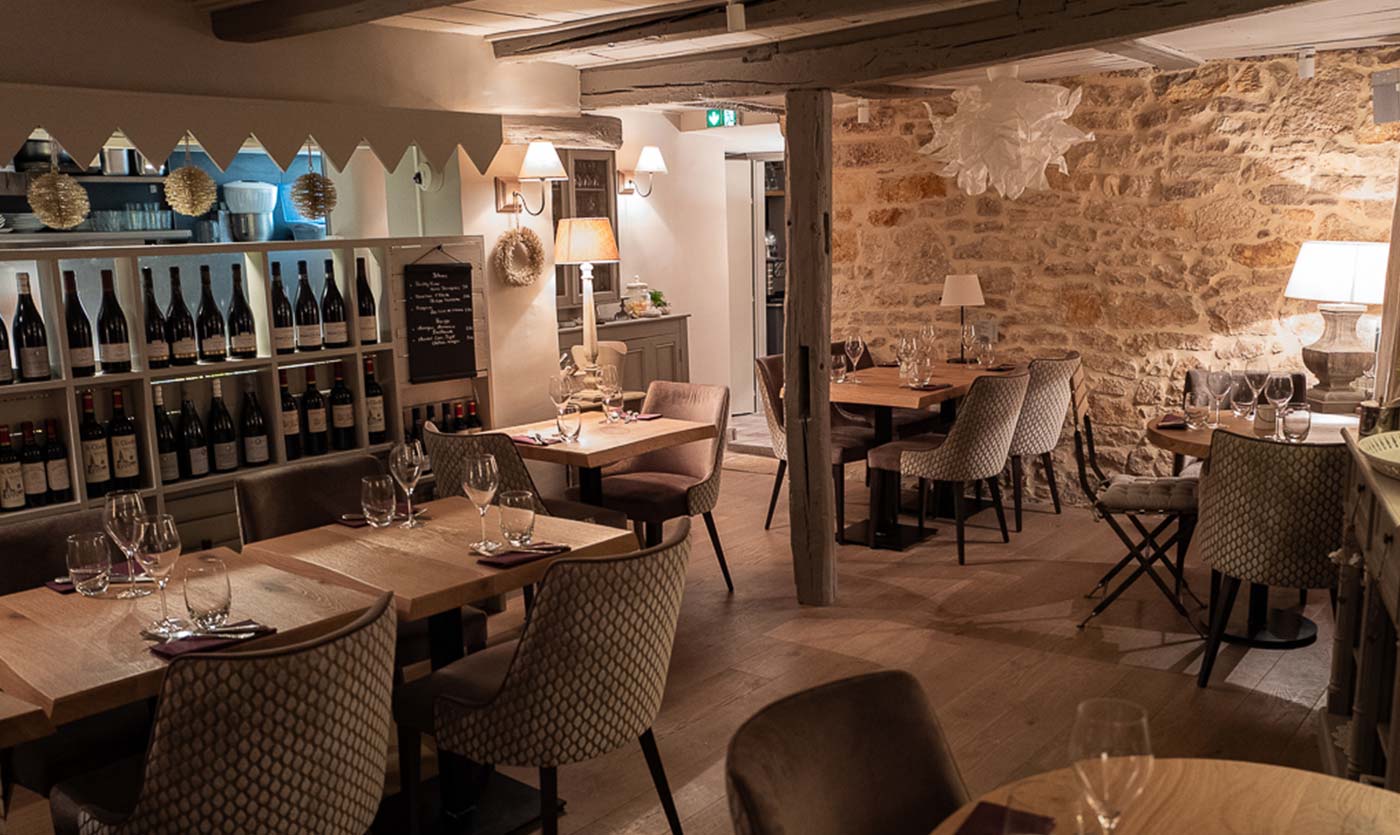 Delicacies and comfort go hand in hand at Chez Cass'Graine
Feb 28, 2019
In the Northeast of Burgundy, the little town of Montbéliard possesses a hidden gem of French cuisine. The restaurant Chez Cass'Graine, recently taken over by Emilie Petit, creates an ever renewed cuisine built on fresh produce from the market that has seduced many a customer. With the passing of the seasons the menu is revamped, building a strong reputation of high level of cooking, with a modern twist on classical cuisine that is the signature style of the local owner.
The new culinary artist has also brought her spirit into the place, with a "bistrot" ambiance thanks to the natural wood floor. A skilled waitress takes the order from the 24 tables dressed up with white tablecloths. The young chef has made the choice of Collinet chairs for the restaurant. You can therefore enjoy the comfort and design of the Cosmos chairs that fit perfectly in the chic and slightly rustic interior. With their padded seats and back, you're guaranteed to spend a comfortable moment with a modern style.
Just like the restaurant Chez Cass'Graine, Collinet provides its clients with the utmost quality, creating chairs and armchairs that are perfectly suited for restaurants, and that will fit perfectly into an existing interior decor, whether it is modern or has more of a rustic charm. Discover all the creations of furniture for restaurant by Collinet that will surely suit all of your needs as a professional!
Come and taste the exceptional dishes of Chez Cass'Graine and enjoy the unique comfort and style of Collinet furniture!
Photographies: © Michel Petit
Practical information:

Address:
4 rue du général Leclerc
25200 Montbéliard
FRANCE

Website: Restaurant Chez Cass'Graine Montbéliard