La Rotonde Restaurant in the Hotel Le Negresco
Back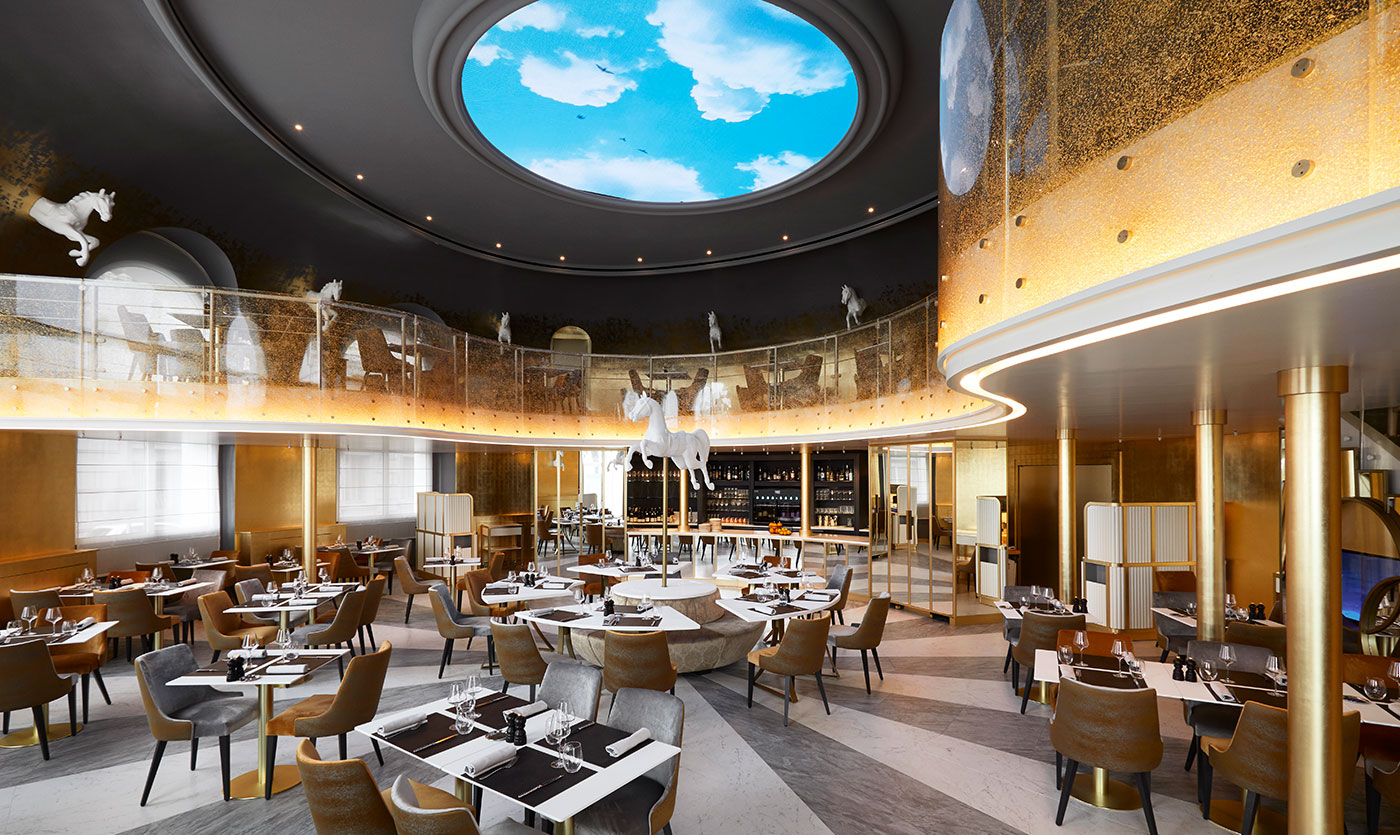 Restaurant Le Rotonde: a warm ambiance and a gastronomical experience
Jul 9, 2019
There's no need to introduce the city of Nice, its beautiful sea side and its Promenade des Anglais, known all over the world to be the most chic avenue on the French Riviera! In the heart of this Mediterranean jewel, at the corner of the Rue de Rivoli, you will find the entrance to an acclaimed hotel: Le Negresco Hotel. Built in the early 20th century, it has since then been restored and classified as a world heritage site. This luxurious establishment boasts a permanent art collection from world renowned artists such as Salvator Dali, Vasarelli or Gruau. With its newly renovated facade, its has a truly authentic charm that is the perfect image of its history as a monument of the city of Nice. Inside the hotel you will find two restaurants: the gastronomic restaurant Le Chanteclerc and the bistronomique brasserie La Rotonde.
The later has been recently modernized, the main dining room a perfect balance between contemporaneous chic and delicate nostalgia of the previous decor, with its white carousel horses that seem to jump out of the walls or to gallop in the center of the room. The terrace faces the sea and provides the most enchanting vista on the Mediterranean sea. Restaurant chairs and tables created by Collinet provide all gourmet visitors with the most comfortable experience. The Cosmos chairs contribute to the elegant interior design of the dining room.
This is the ideal place to enjoy the delicious spicy cuisine in a warm and convivial ambiance, with the most attentive waiting staff at your disposal for an unparalleled experience. On the menu, you will find the Discovery tasting menu, delicate dishes created from fresh and high quality products. And for all those with a sweet tooth, the desserts prepared upon request will delight you!
For a lunch with friends, colleagues or family, for a romantic diner or even a business meal, step into the Le Negresco Hotel to enjoy the delicate dishes of the La Rotonde restaurant in the most enchanting interior decoration!
Photograph: Francis Amiand
Interior Decorator: Studio MHNA Paris
La Rotonde restaurant in the Le Negresco Hotel - Practical information:
Address:
37, Promenade des Anglais
06000 Nice, France
Phone: +33 493 166 400