Restaurant & Bar Lounge - Burdigala Hotel
Back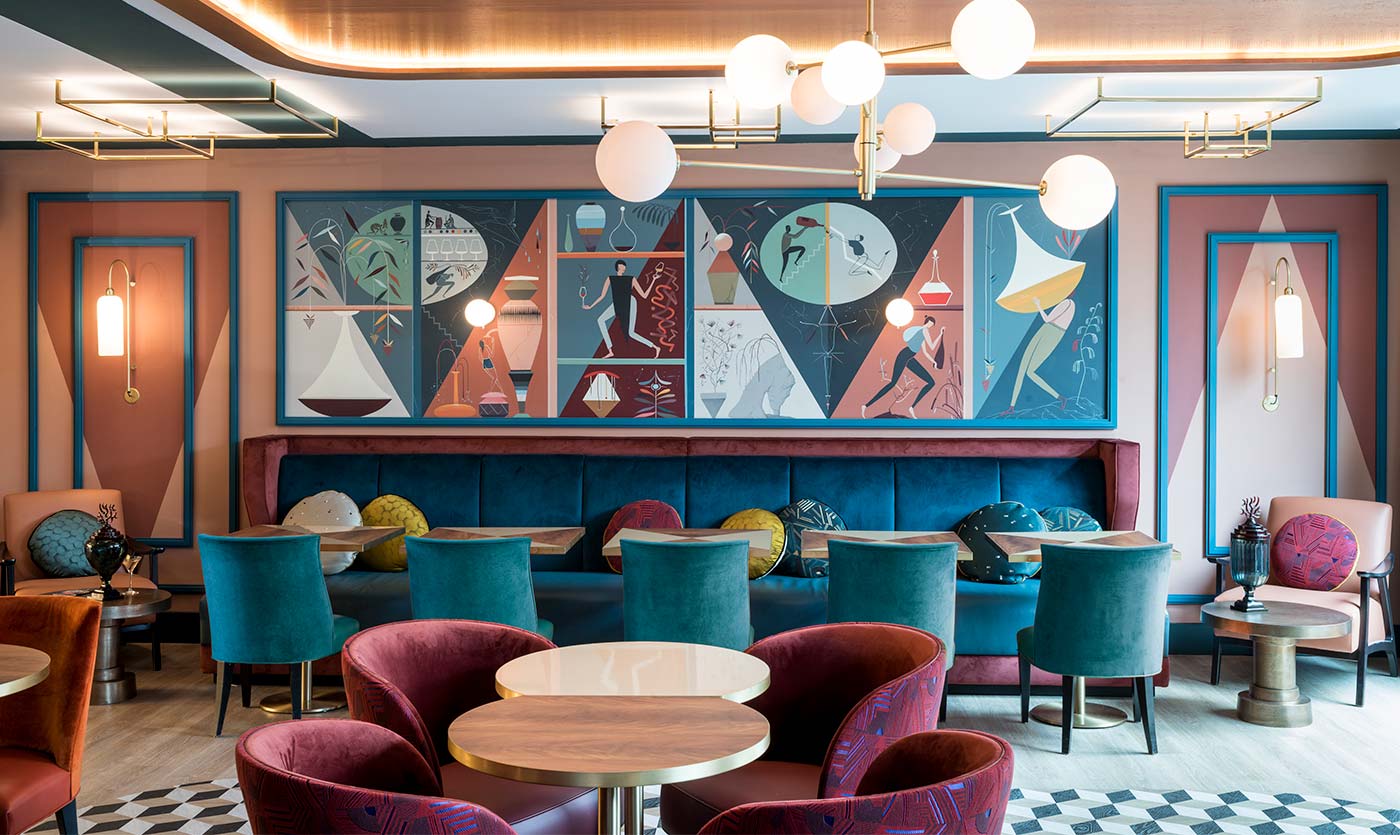 The roaring 20s at the Burdigala Hotel
Nov 22, 2018
Discover the vintage vibe of the restaurant and lounge bar of the Burdigala Hotel! Situated in the heart of the city of Bordeaux - the wine capital of the world - this 4 star hotel will allow you to savor an amazing meal in the restaurant or to enjoy a drink in the cozy bar. After a stroll through the beautiful streets and magnificent sights of the city, what could be better than to relax in an incomparable ambiance?
The Burdigala Restaurant will allow you to taste the delicious local cuisine of the southwest of France in an amazingly elegant setting. You can discover the incredible gastronomic dishes of this region of France, from duck breast filet to sea lamprey and the famous foie-gras. The Chef expertly combines both traditional flavors and modern notes, creating a true gastronomic voyage that will be a true delight for your taste buds. Just like its cuisine, the cozy atmosphere of the Burdigala plays with the codes in order to create a chic and surprising interior decor. Straight lines and curves blend elegantly, and the vintage patterns of the floor and the Collinet seats are only embellished by the natural light of the glass room in the center of the room.
If you want to have a good time with your friends, the extraordinary Bacchus Bar is the place for you! The lounge bar, with its elegant interior and its mural inspired by the roaring 20s, will transport you into a different time to craft memorable moments. The comfortable Collinet chairs are the perfect finishing touches to this elegant decor with muted colors.
The Burdigala Restaurant and the Bacchus Bar were renovated by Maison Numéro 20 - Rive Gauche, the interior design and architecture firm of the famous Parisian designer Oscar Ono. Maison Numéro 20 is known to create audacious and upscale interior decorations, from apartment to hotels and restaurants, both in France and abroad.

Collinet, in turn, has provided the elegant Scala armchairs and Kleber bar stools that fit perfectly in the elegant and slightly vintage atmosphere!
Photos: Didier DELMAS
Practical information:
Address:
115 Rue Georges Bonnac
33000 BORDEAUX
FRANCE
Phone: +33 5 56 90 16 16
Website: Hôtel Burdigala