Mercure Maurepas Saint-Quentin-en-Yvelines Hotel
Back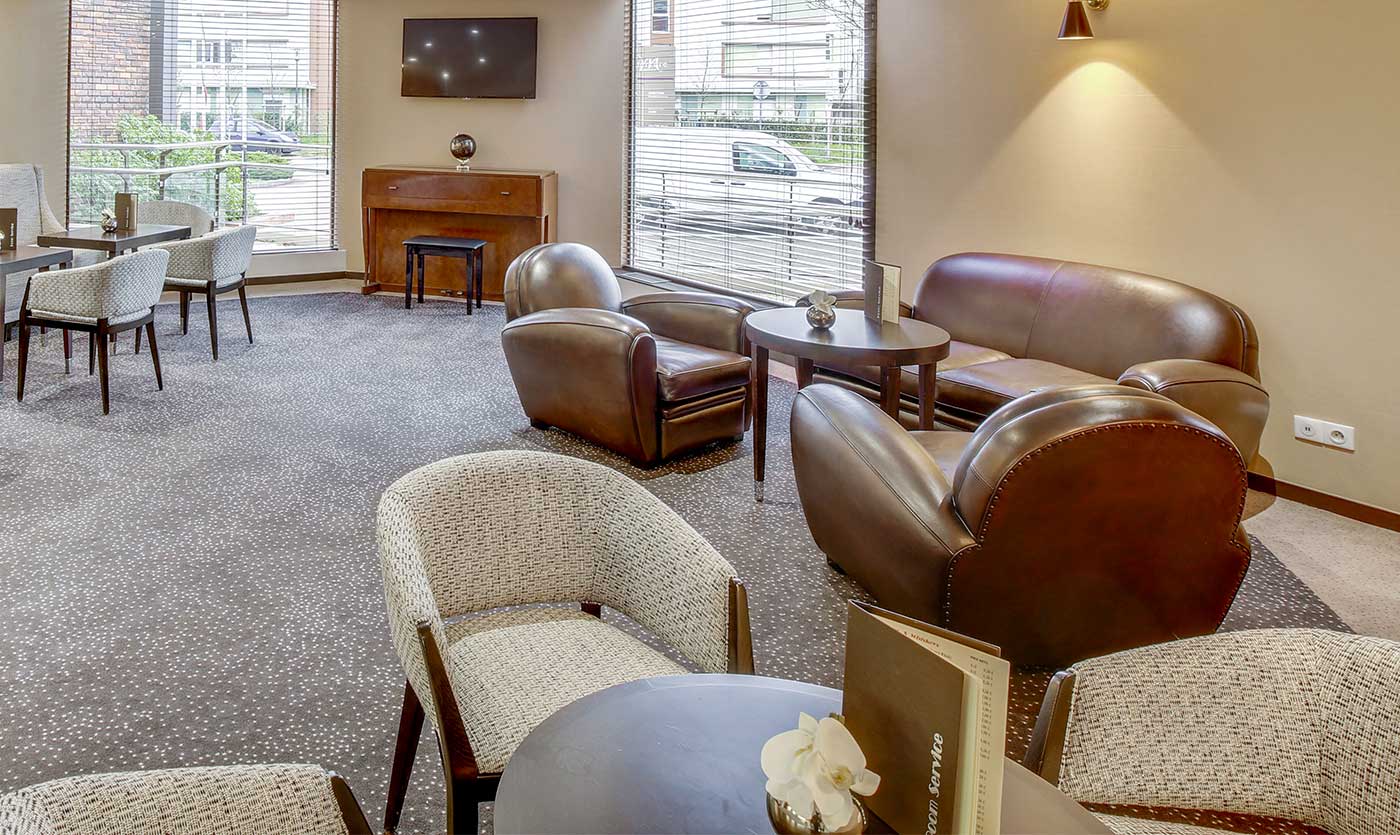 Retro chic meets modern design in the restaurant of the Mercure Maurepas Saint-Quentin-en-Yvelines hotel
Mar 14, 2019
Discover the sweet luxury of a comfortable and warm stay at the Mercure Maurepas Saint-Quentin-en-Yvelines hotel, a 3* establishment that welcomes you in the city of Saint-Quentin-en-Yvelines. Close to the center of Maurepas and only a few minutes away from the business district, the Mercure hotel is ideally situated! Moreover, its proximity to some of the most beautiful historical place in France such as the Château de Versailles, home of the king of France defore the French Revolution, makes this stylish hotel the perfect place to stay for all afficinados of French history! The modern bedrooms are a perfect blend of style and comfort, ideal to relax after a day in Paris or in Versailles. The spacious suites will be particularly well suited to couples who are looking to spend a romantic stay in a Parisian ambiance!
And if business it the reason of your stay at the Mercure Maurepas Saint-Quentin-en-Yvelines hotel, you will enjoy the amenities offered by the hotel. With 7 meeting rooms that can host up to 150 people, and an emphasis on the quality of services, this hotel is the perfect choice for all your business travel needs.
While you're there, do not miss the restaurant Le Transat, which will delight all amateurs of French cuisine with delicious home made dishes. In the summer, the sunny terrace if the perfect place to enjoy the warm atmosphere of the place. The restaurant has been recently renovated and offers all the comforts of a newly revamped space: moderns style and optimal comfort thanks to Collinet restaurant furniture!
Discover the elegant silhouette of the Pilou benches created by Collinet, with elegant finishes that guarantee a perfect moment. Perfectly integrated in the restaurant, these benches add the perfect touch of design and comfort! You'll also enjoy the stylish curves of the Camelia bridge chairs, with their elegant beech wood frame and unique fabric upholstery. And if you're in the mood a moment shared with loved one, the Rond Moyen club sofas will provide you with the softest of seats!
The restaurant of the Mercure Maurepas Saint-Quentin-en-Yvelines hotel welcomes you all year long for an incredible time, every time!
Practical information:
Address:
1 Rocade de Camargue
78310 Maurepas
FRANCE
Website: Mercure Maurepas Saint-Quentin-en-Yvelines Hotel Restaurant