Le Domaine de la Tortinière in Veigné
Back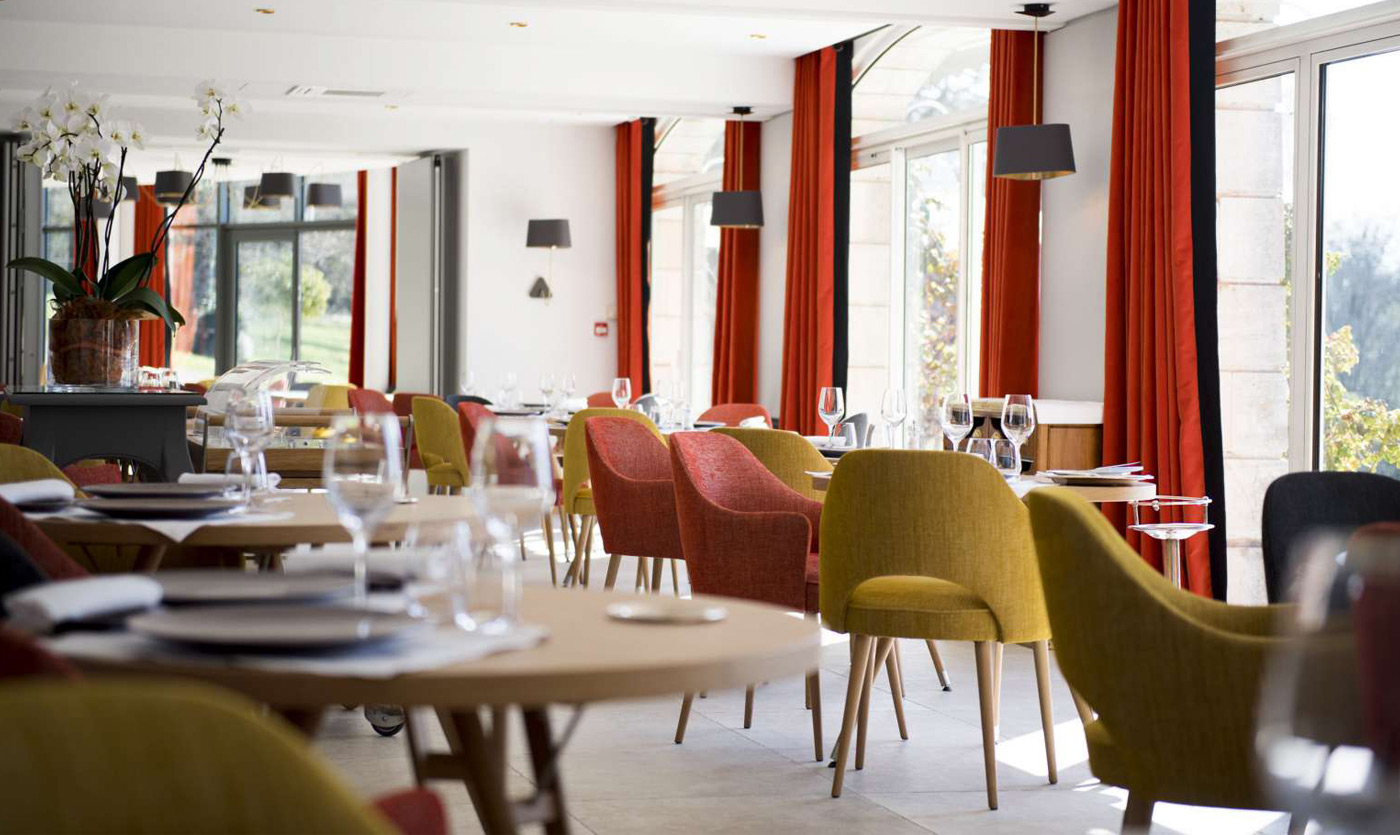 A Hotel in a French Château: a truly unique experience
Dec 6, 2017
Le Domaine de la Tortinière, a 4-star castle, is situated in the heart of the Loire region, famous for its Châteaux. Only 15 kilometers away from Tours, you will be able to visit the most beautiful Châteaux of the Loire region, and maybe uncover their secrets. Take advantage of the comfort of the 4 stars hotel and of the gourmet food of the restaurant of the Domaine de la Tortinière. The chefs are attentive to every little detail and select only the best products for a result that is both visually perfect and exquisite.
In order to create the new identity of the restaurant, Sophie and Patricia, interior designers for the Scènes en Couleurs agency, created a modern decoration that manages to emphasize the history of this extraordinary place. Hoping to highlight the french savoir-faire, the agency naturally chose Collinet to furnish the hotel. The smooth and airy design of the chairs and armchairs of the Scala Collection go perfectly with the warm and colourful atmosphere.
Take a trip through time and discover this historic establishment!
Address of the hotel:
10 Route de Ballan
37250 Veigné
France
Website: www.tortiniere.com
Phone Number: +33 (0)2 47 34 35 00
Discover the furniture of the castle: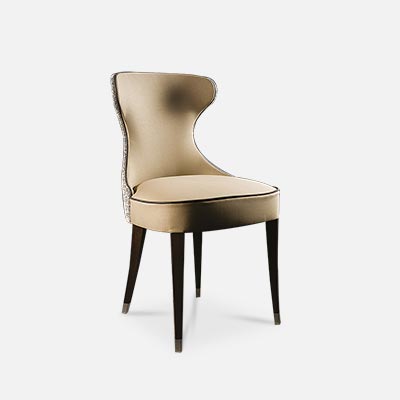 Gondole Chair
(réf. 1876)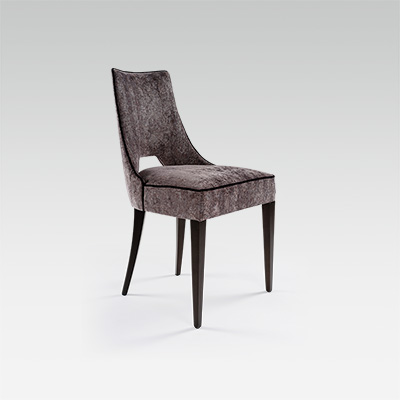 Chanelle chair
(réf. 1875A)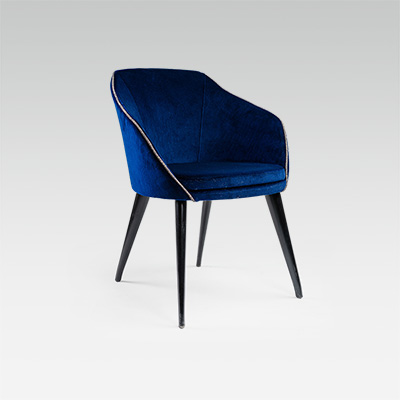 Gayac Armchair
(réf. 2200/L5)