Do not miss the reopening of this charming place!
Back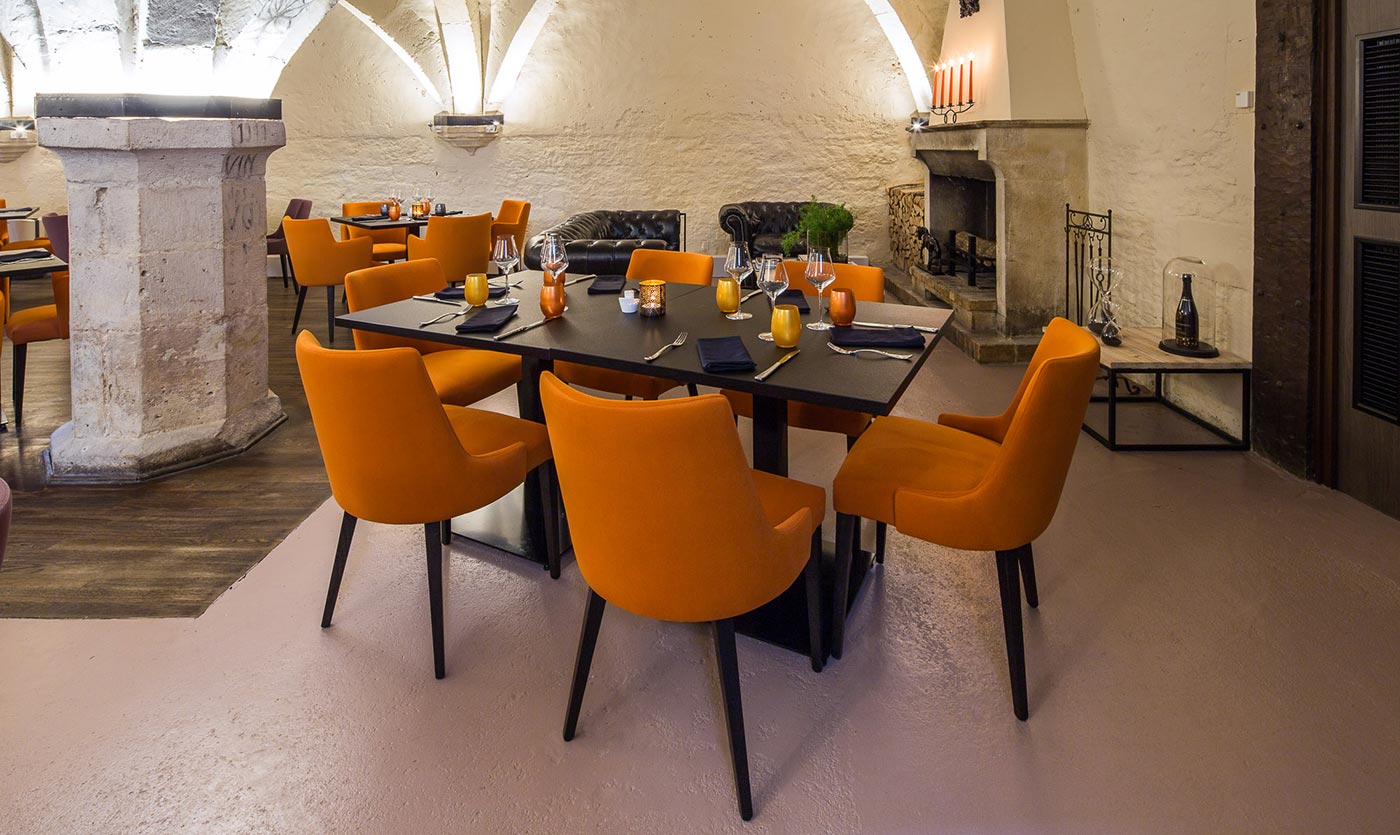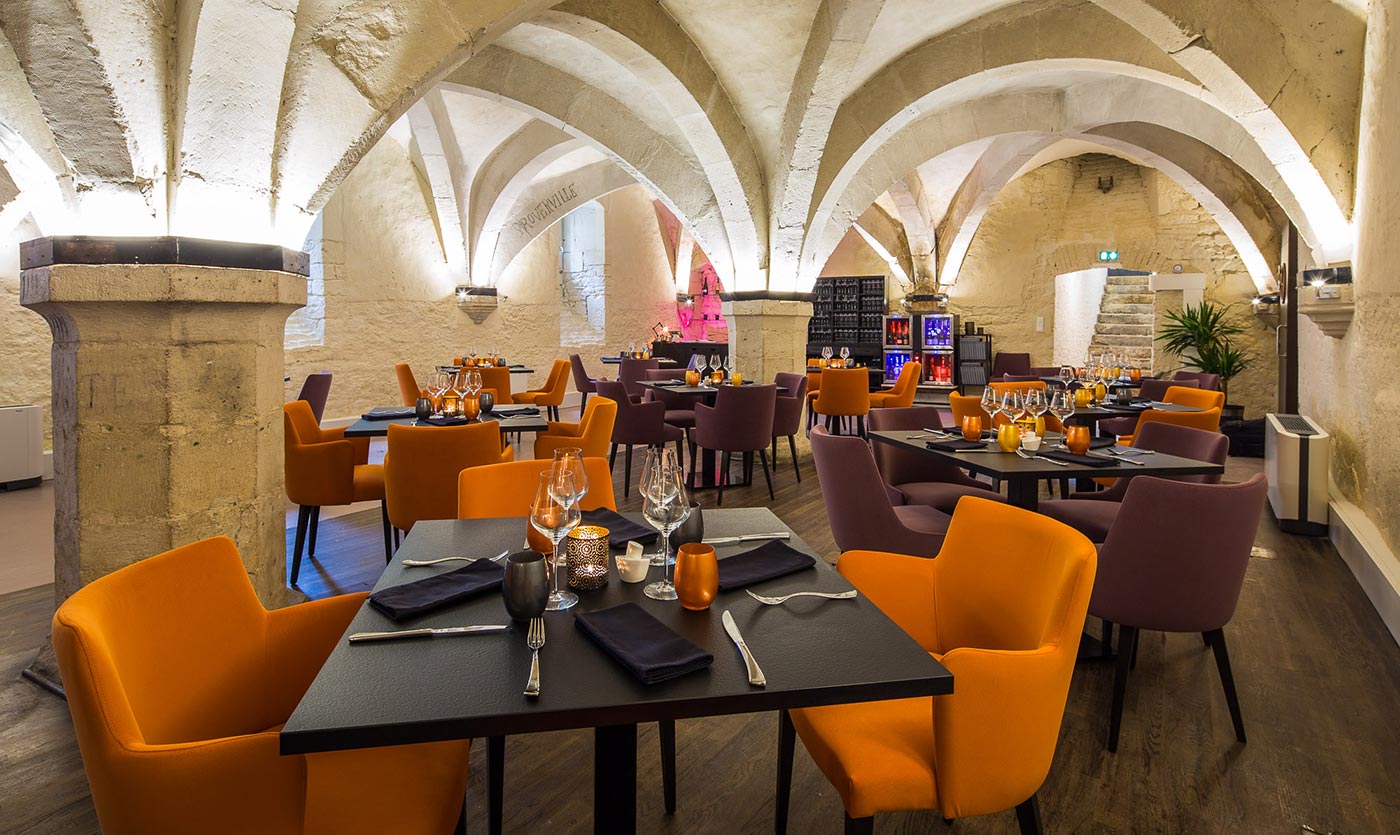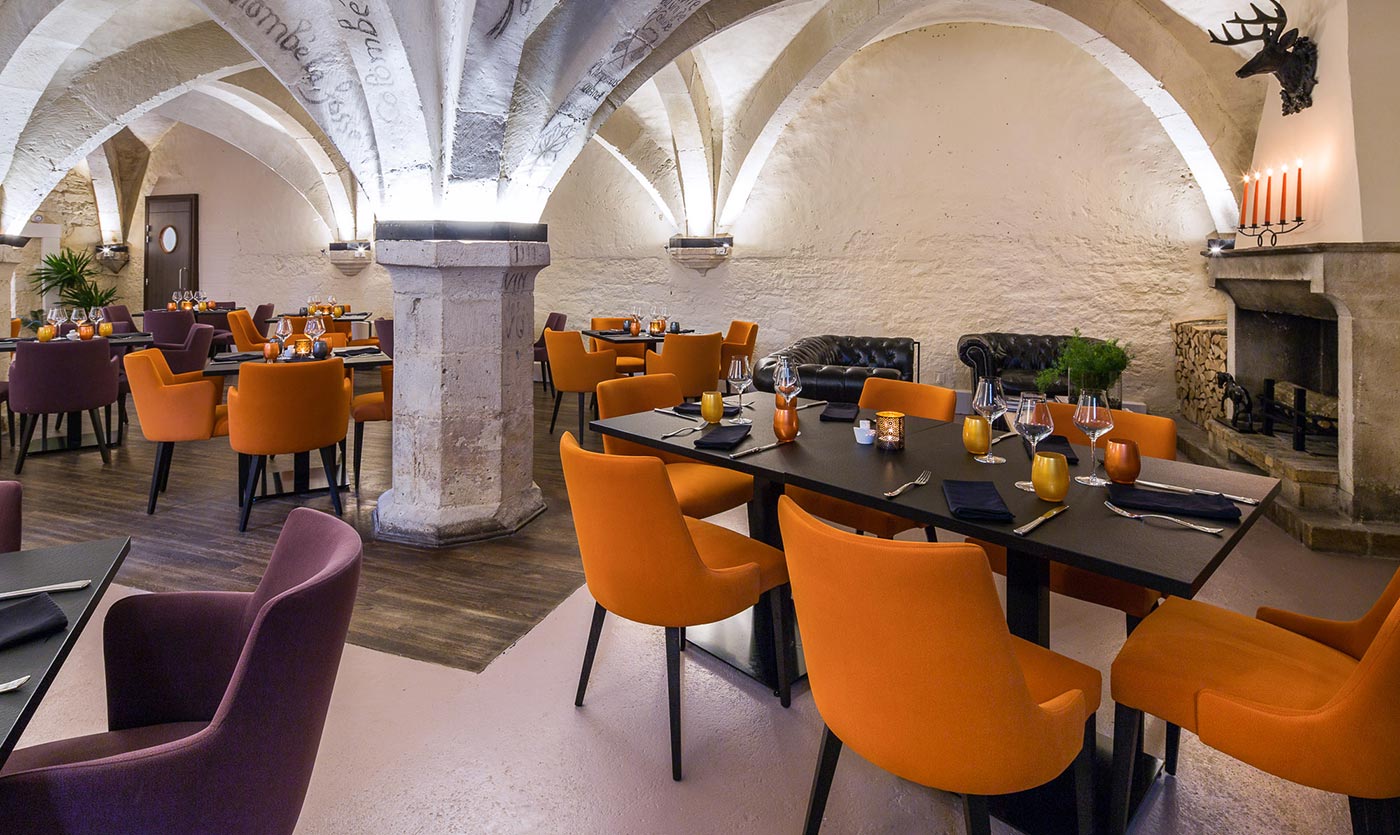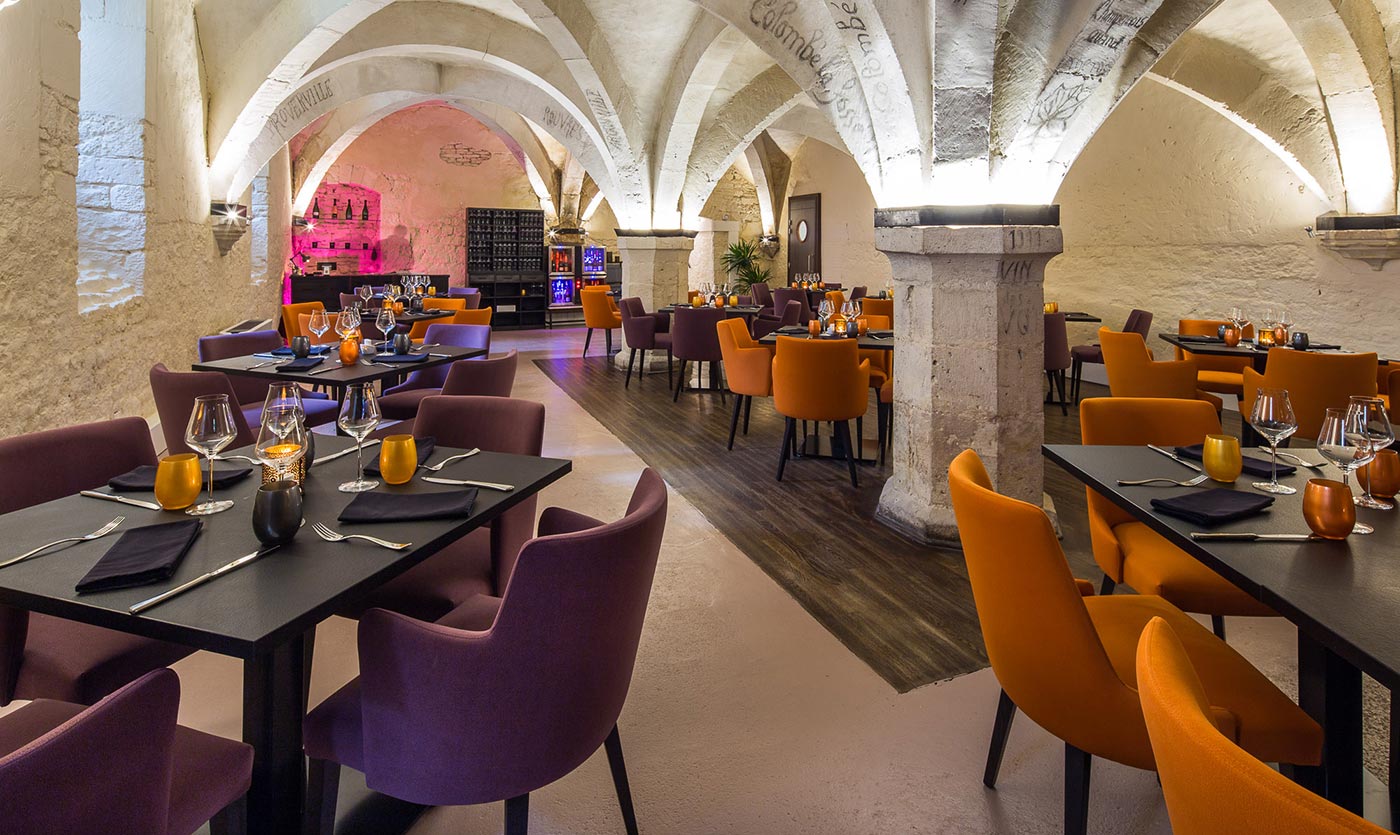 Restaurant Furniture for Le Cellier in Bar-sur-Aube
Oct 19, 2016
Le Cellier Restaurant is located in the town of Bar-sur-Aube in Northeastern France. The amazing 12th century edifice, the basement of which houses this enchanting restaurant, has just been renovated on both the inside and the outside. Since Le Cellier reopened during the summer, the restaurant's new team, managed by Olivier Martin, has been welcoming its patrons in a newly and tastefully decorated space.
"Magical", "incredible setting" and "enchanting place" are some of the words that come naturally to mind when visiting this establishment. It is with this state of mind that Collinet designed the interior decoration: both modern and pure, it is very befitting of this magnificent edifice. The colorful chairs and armchairs add a lovely and bright touch that beautifully completes the interior design.
You will be able to enjoy homemade dishes with modern and refined quality thanks to local produce. Your meal will be accompagnied by exquisite locally-produced champagnes, for a perfect moment with your family or friends.
A very successful reopening and an establishment that we wholeheartedly recommend!
Address:
13 Rue Général Vouillemont
10200 Bar-sur-Aube
France
Opening hours:
Monday: 11:30AM - 10:00PM
Tuesday: 11:30AM - 10:00PM
Wednesday: Closed
Thursday: 11:30AM - 10:00PM
Friday: 11:30AM - 10:00PM
Saturday: 11:30AM - 10:00PM
Sunday: 11:30AM - 10:00PM
Website: See the restaurant on Tripadvisor
Discover the restaurant furniture of Le Cellier Restaurant: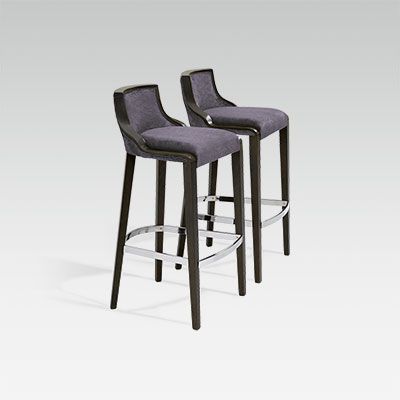 Hotte Bar Stool
(ref. 1949)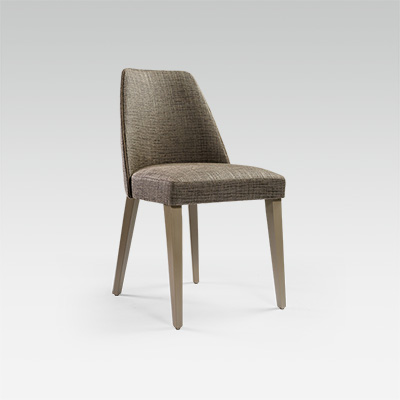 Varese Chair
(ref. 2145)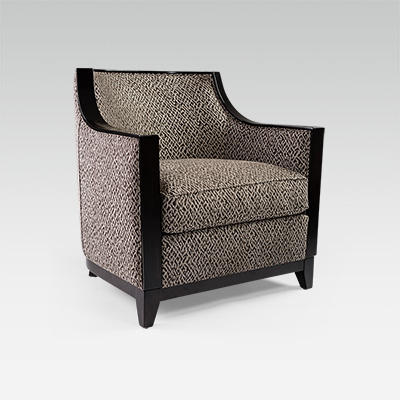 Epson Armchair
(ref. 7103)