L'Observatoire Bar at the Sofitel Luxembourg Le Grand Ducal
Back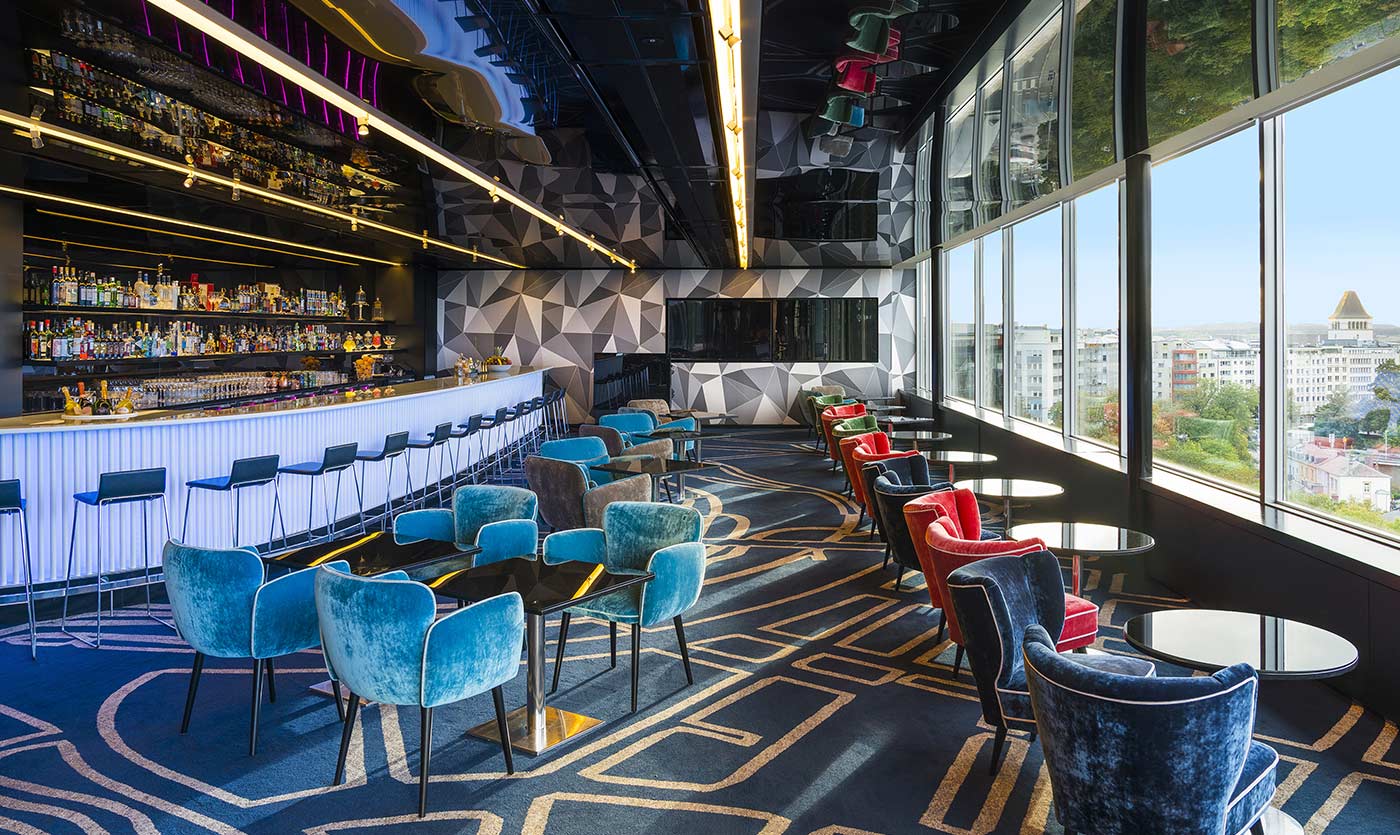 Discover the bar furniture for L'Observatoire
Nov 9, 2018
Discover an unobstructed view of the city of Luxembourg at the stylish l'Observatoire bar! Located at the 8th story of the Sofitel Luxembourg Le Grand Ducal hotel, this establishment has not only an incredible view, but also a unique interior decoration, designed by Philippe Capron. Each moment that you will spend at l'Observatoire will be truly exceptional, and you'll surely love its very chic atmosphere that is a tribute to the modern urban landscapes of Tokyo. Natural stone and glass play with the light and the refined materials of the Collinet chairs create a truly contemporaneous decoration.
A true gem at the top of the luxurious Sofitel hotel, L'Observatoire bar just has no equal when it comes to the view with its big windows overlooking the city, but also the valley of the Pétrusse as well as the Kirchberg plateau. The incredible panorama is only enhanced by the know-how of the barmen, who create original and delicious cocktails to enliven your nights, be they with friends or a romantic night out.
With a style and flavors that are modern and avant garde, L'Observatoire has been wowing both the people of Luxembourg as well as visitors since 2014. In order to embellish this incredible place, the bridge chairs of the bar and restaurant furniture collection Mellow, created by Collinet, add a touch of color as well as an unequaled comfort. Combined with a chic and modern ambience as well as delicious drinks, this is the perfect cocktail for an unforgettable night out!
Practical information:
Address:
40, boulevard d'Avranches
L-1160 Luxembourg City
Phone: +352 24 87 71