Jean Lamour Brasserie in Nancy
Back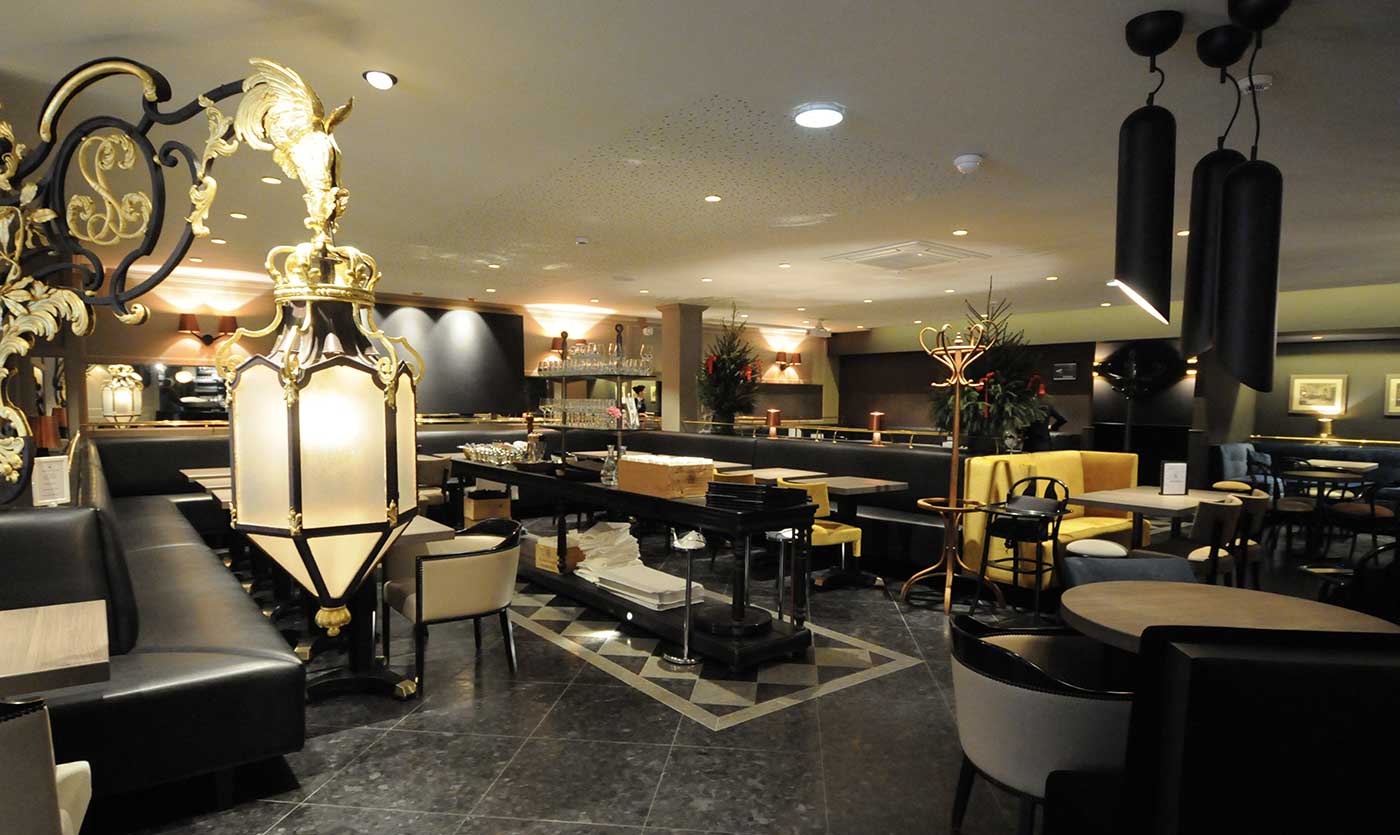 Welcome to the Jean Lamour Brasserie in Nancy, France
Apr 12, 2016
Spring is back, and all inhabitants of Nancy and visitors alike want to take advantage of the nice weather on the sunny terraces of the city. Situated in the heart of Nancy, on the famous Place Stanislas, a beautiful pedestrian square that is part of the UNESCO World Heritage Sites, is the Jean Lamour Brasserie.
On the terrace of this acclaimed establishment, you will be able to enjoy your lunch along with a view of the Place Stanislas, largely regarded as one of the most beautiful squares in the world.
In order to create a unique and cosy atmosphere, Jean-Luc Hemmer, interior designer from the Lorraine region, chose Collinet to create the furniture of the restaurant. Chairs, armchairs, benches and tables have been specially crafted to complete the refined interior decoration of this one of a kind brasserie, where brass meets warm colors.
Address :
9 Place Stanislas
54000 Nancy
France
Website : www.brasserie-jeanlamour.com