Novotel Suites Nice Airport
Back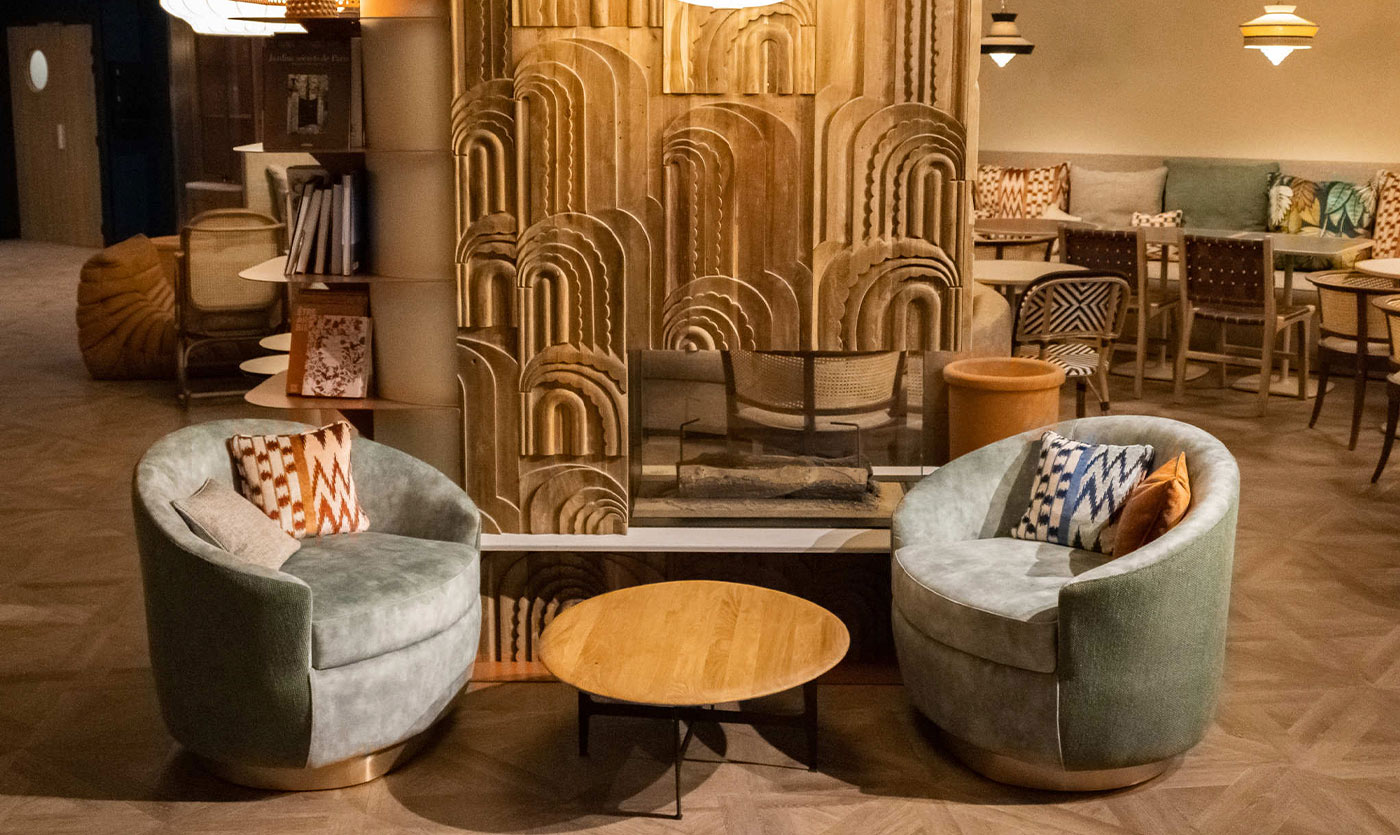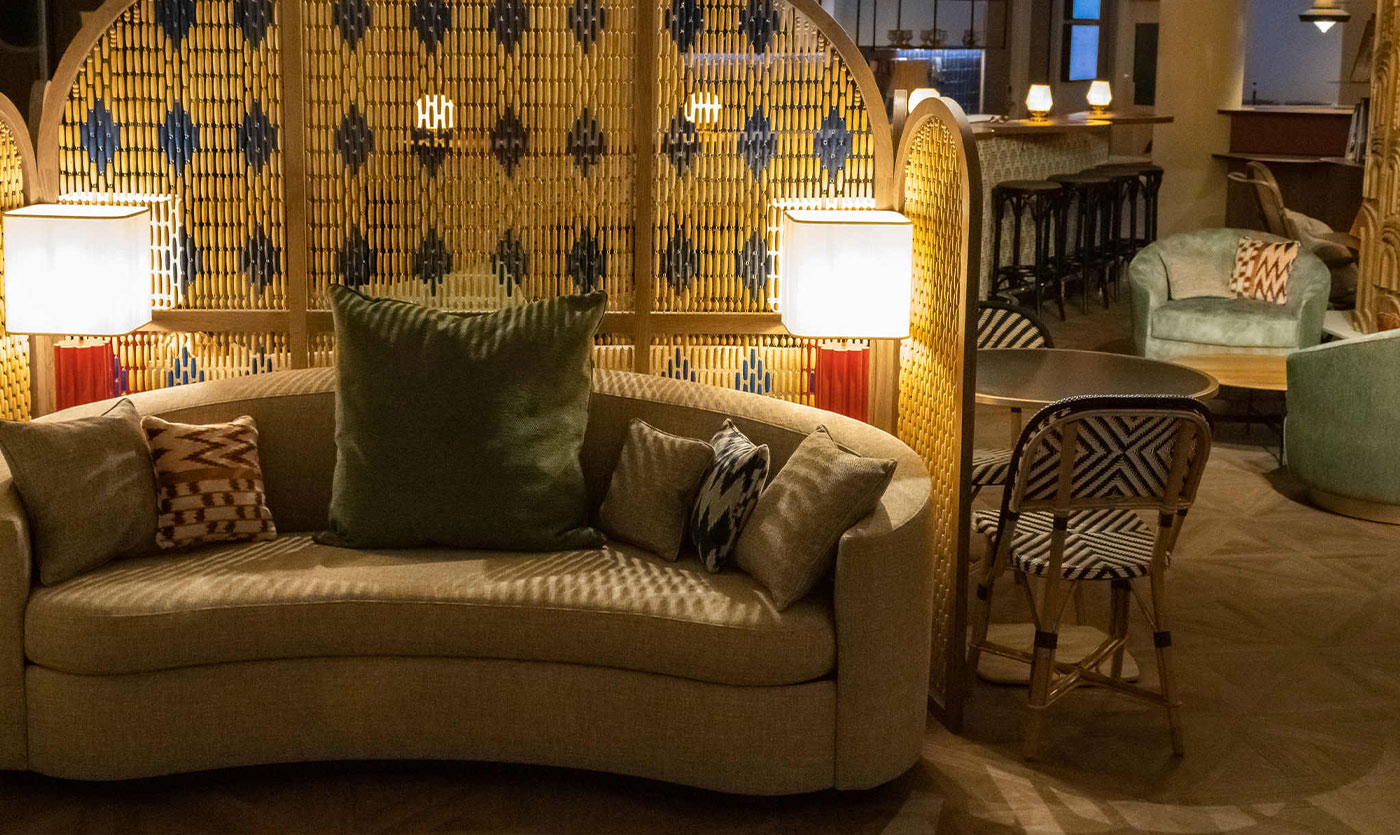 THE HOTEL NOVOTEL NICE AÉROPORT ARENAS GETS A MAKEOVER WITH COLLINET FURNITURE
Sep 7, 2021
COLLINET ADAPTS TO EVERY NEED
The living room and dining room were recently renovated under the direction of interior designer Nicolas Thermed, who, through a subtle use of quality furniture, successfully created a modern and warm atmosphere. The hotel's dining room and common areas have been renovated in a contemporary and ergonomic style. As such, the interior designer called on the services of the Maison Collinet to enhance the unique character of the establishment. To furnish the living room, the designer selected the BILBAO armchair, with its solid wood structure as well as the RING pouf. The savoir-faire of Maison Collinet, specialist in professional furniture, and its wide range of French-made furniture, is in full display throughout the hotel. Each bedroom features a sober but very trendy decoration. The layout of each space as well as their interior decoration and designer furniture are designed to convey a feeling of relaxation and harmony.
A TRUE HAVEN OF PEACE AND RELAXATION
In the dining room, the designer has made perfect use of the extraordinary luminosity provided by the glass roofs by selecting a style of furnishing characterized by sober tones and clean lines. The sense of warmth is reinforced by a selection of colors and tones that match the overall decoration of the restaurant. In the bedrooms, the space is composed with the same rigorous attention paid to other areas of the hotel. As such, the interior designer has selected the TRIANON sofas and WOODOO benches which, thanks to their original and contemporary design, turn into decorative objects in their own rights. The Collinet furniture sublimates the space while combining practicality and charm. Designer furniture, office furniture, shelves, cupboards, bar stools and storage ... All the necessary tools to perfect your stay can be found at the Novotel Nice Airport Arenas. Additionally, the establishment features a magnificent swimming-pool giving its customers the opportunity to cool off and enjoy the southern sun. The 4-star Novotel Nice Aéroport Arenas hotel represents a bubble of well-being at the heart of a hub of activity.
Coordinates :
Adress:
125 Boulevard René Cassin, 06200 NICE
Phone: +33 (0)4 92 29 41 00
Website: Novotel Nice Aéroport Arenas/p>