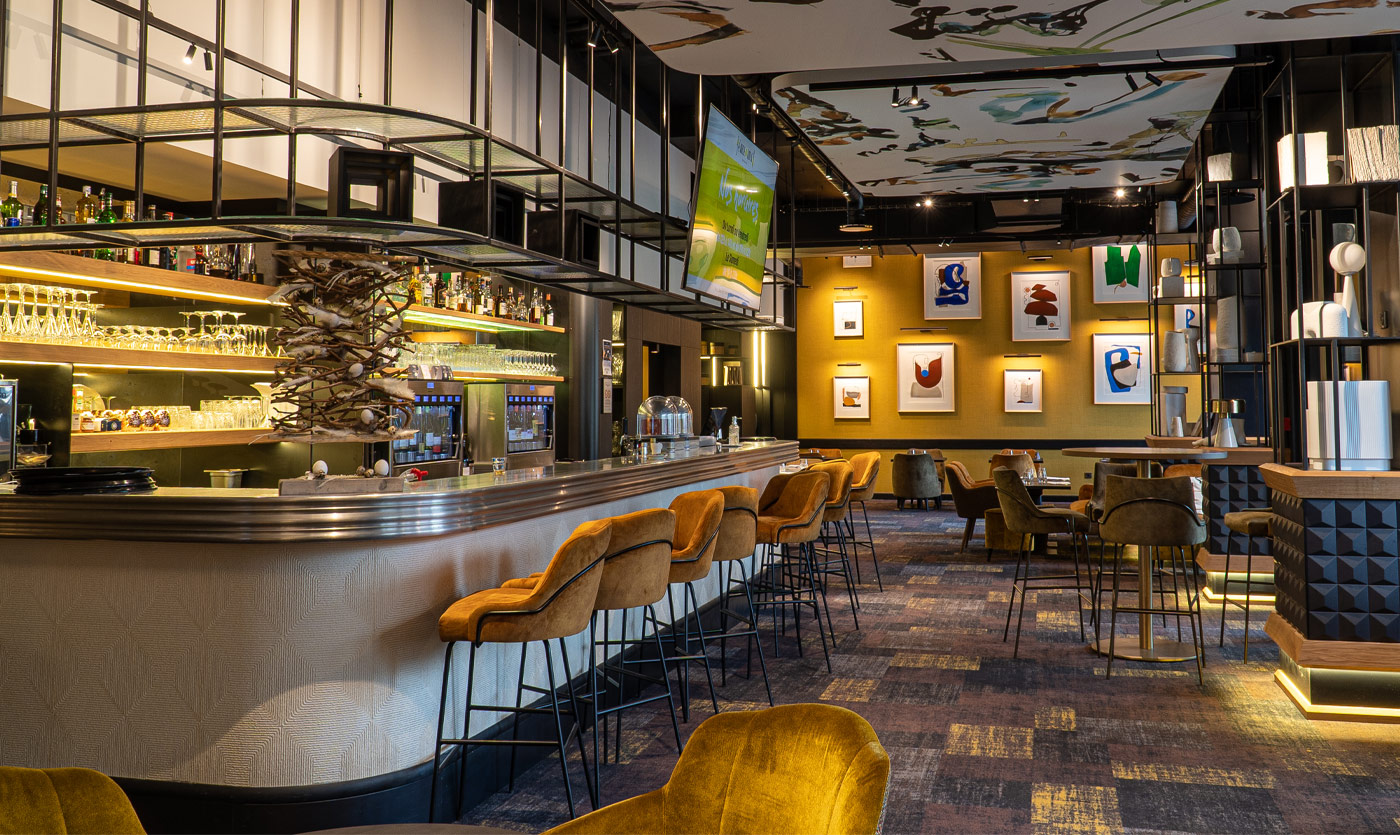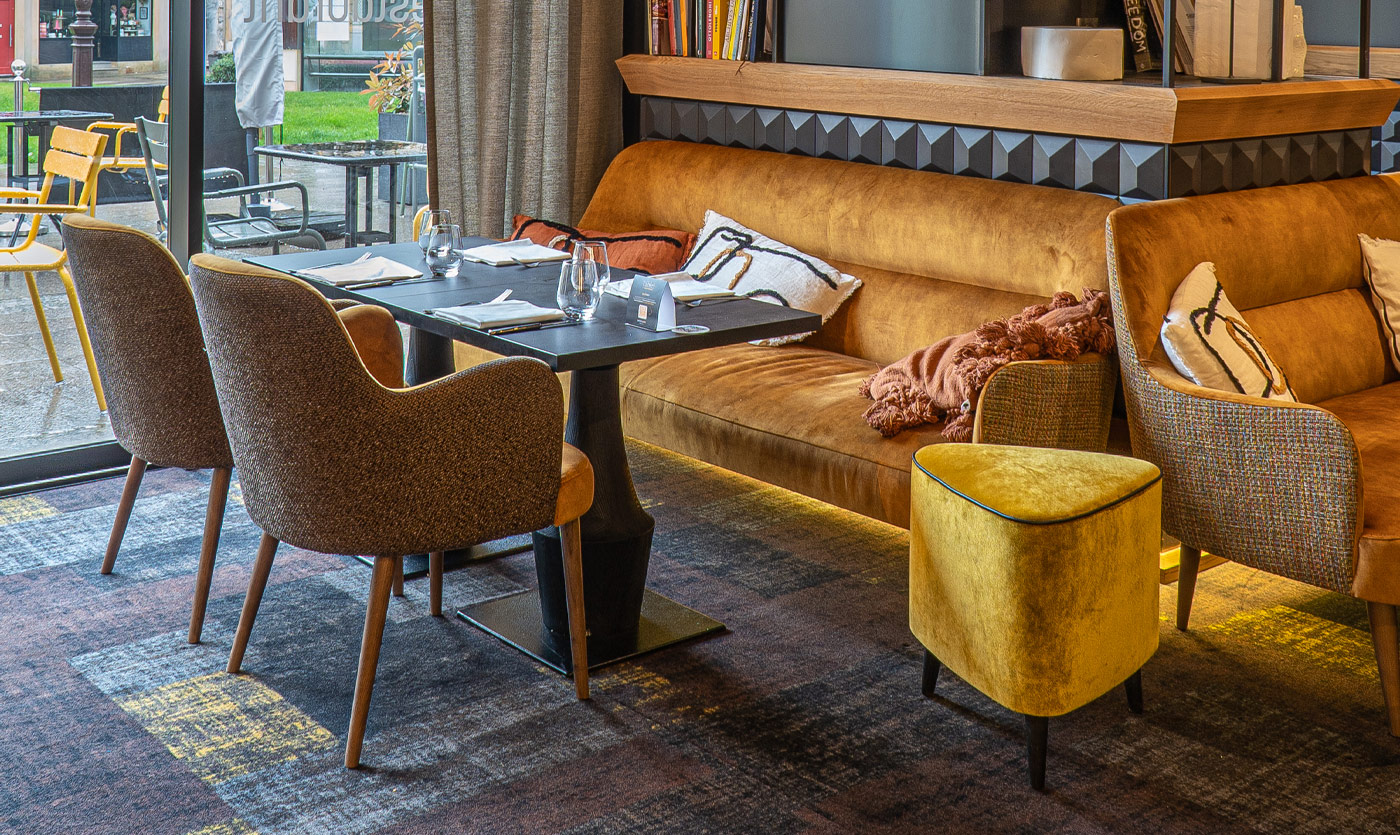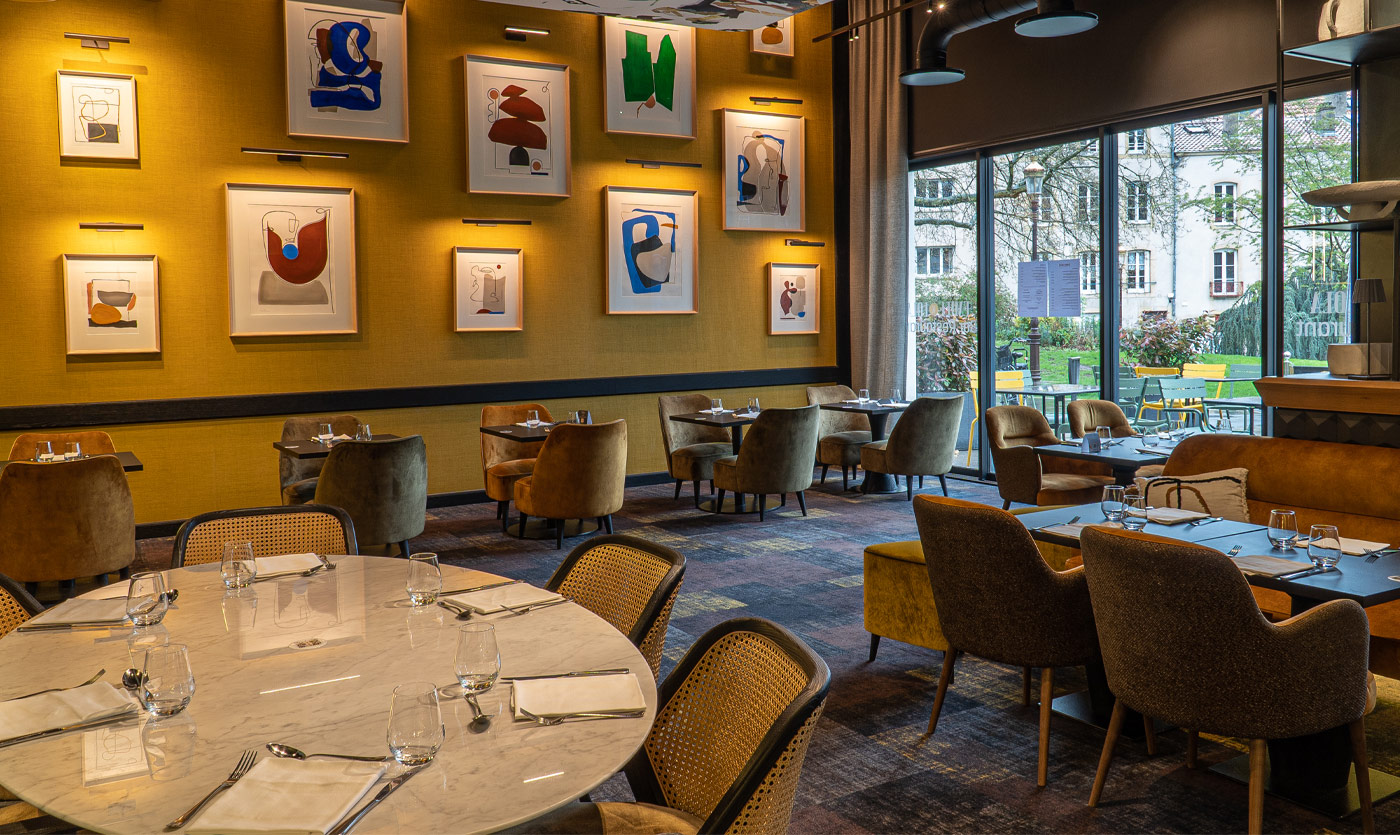 A RENOVATION MASTERFULLY CARRIED BY COLLINET
Nov 15, 2022
A DECORATION THAT IS SUBTLE AND RELAXING
The hotel Mercure Metz was recently renovated by interior designer Olivier d'Alessandro who chose Maison Collinet for the furnishing of the restaurant and bar areas. The timeless dimension of the Collinet furniture perfectly blends with the overall style of the two spaces. Entirely made in France and renowned for their neat finish and premium quality, the Collinet furniture reinforces the sophisticated, yet relaxed vibe of this fine establishment. The architect put forward an interior that is both contemporary and practical while the ergonomic design of Collinet's furnishing conveys a feeling of well-being and harmony. Whether it is the NOG armchairs and their beech structure or the OPÉRA slipper chair with its bentwood shell backrest, the Collinet furniture sublimates the space. The opposition between the clean lines and the smooth curves, the high and low structures, all contribute to give the hotel Mercure a soothing and inviting look.
A RESTAURANT AND A BAR DECORATED IN A SCANDINAVIAN STYLE
In the bar area, customers can relax thanks to the highly comfortable BOMBAI bench and KAN armchairs. The ensemble provides wary travellers with a space where they can ease their mind and enjoy delicious cocktails prepared by expert Bartenders. The decoration is consistent with the maritime atmosphere that you will find throughout the hotel thanks to the extensive use of blue colours and matching furniture coverings enhanced by decorative objects.
In the bar area, the contemporary furniture such as the SCALA stool and the RING poufs as well as the COSMOS bar stool are combined with Scandinavian style elements to enhance the atmosphere of the place.
The restaurant at the Mercure hotel is a sight to behold. Equipped with the VITA armchair that has been selected to enhance the stylish atmosphere of the restaurant, the cheerful and subtle decoration perfectly complements the hotel's warm ambiance, elegantly playing with the codes of contemporary design. The interior designer wanted to communicate a feeling of comfort and sharing; and to do so, richly textured chairs and couches, in muted shades of primary colours, are grouped for conversation. You are welcome to discover the hotel Mercure Metz Centre, a true haven of peace located in the heart of Metz.
Designer : Olivier d'Alessandro
Coordinates :
Address : 29 Pl. St Thiébault, 57000 Metz
Phone : +33 (0)3 87 38 50 50
Website : Hôtel Mercure Metz Centre