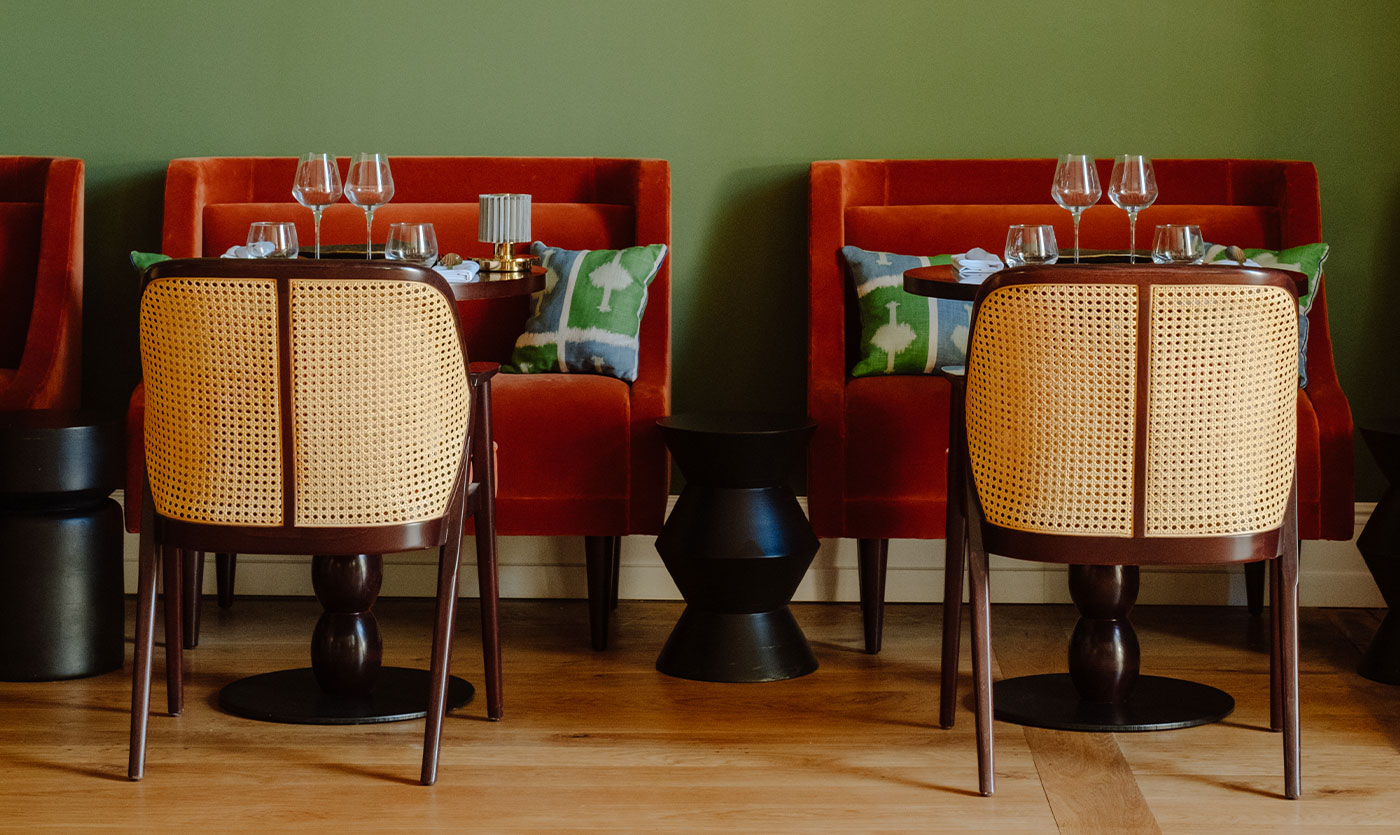 MAISON PAVLOV GETS A FRESH FACE THANKS TO COLLINET FURNITURE
Jul 15, 2022
To enhance the character of this fine establishment, the interior designers selected several pieces from Maison Collinet, specialist in French-made furniture for professionals. Thanks to a wide range of options available for colours and coatings, the Collinet furniture adapts to every circumstance. The Collinet design furniture can be recognized by its innovative design, the use of quality materials such as oak and beech, and the meticulous finishes that always impress. The various furniture and fittings give a certain visual lightness to this charming establishment. Stools, armchairs, chairs and sofas, all the contemporary furniture fits perfectly in this beautiful decor.
A LAYOUT THAT IS INTENDED TO BE LUXURIOUS AND ELEGANT
To furnish the rooms, the interior designers chose a style of furnishing meant to enhance the natural light of the place. As such, they selected the Milano desk and its timeless design, as well as the old-fashioned charm of the Deco table. One can also sit comfortably on the gorgeous seats of the Gally sofa, itself perfectly complemented by the Willy and Camelia chairs, whose clean lines and neat finishes are sure to catch the eye of design connoisseurs.
COLLINET ENHANCES THE PLACE WITHOUT DENATURING IT
The layout of the dining room is one of refined elegance, luxurious and sober at the same time. The exotic Bombai benches and Kan bridges will allow you to fully appreciate the delicious organic gourmet cuisine prepared by the chef.
As for the living room, the latter is enhanced by the sober elegance of the Jakarta sofa, perfectly complemented by the Gabin bench, whose unique style reinforces the modern and contemporary atmosphere of this haven of peace. And for a touch of folly, the Mist bridge and its solid wood structure reinforces the cosy and lounge ambiance of the place. The hotel's visuals convey a feeling of well-being and relaxation. The coverings of the designer furniture have been chosen in different shades and colours, taupe, brown or even green to adapt to every room.
If, one day, you pass through the Bordeaux region, don't hesitate to come take a look at this magnificent establishment nestled in the heart of a lush greenery. Maison Pavlov is the ideal starting point to discover the city of Bordeaux.
Coordinates:
Address: 199 Avenue de la Libération Charles de Gaulle, 33110 Le Bouscat
Phone: +33 (0)5 56 01 05 00
Website: Maison Pavlov