LA POINTE SAINT-MATHIEU HOTEL
Back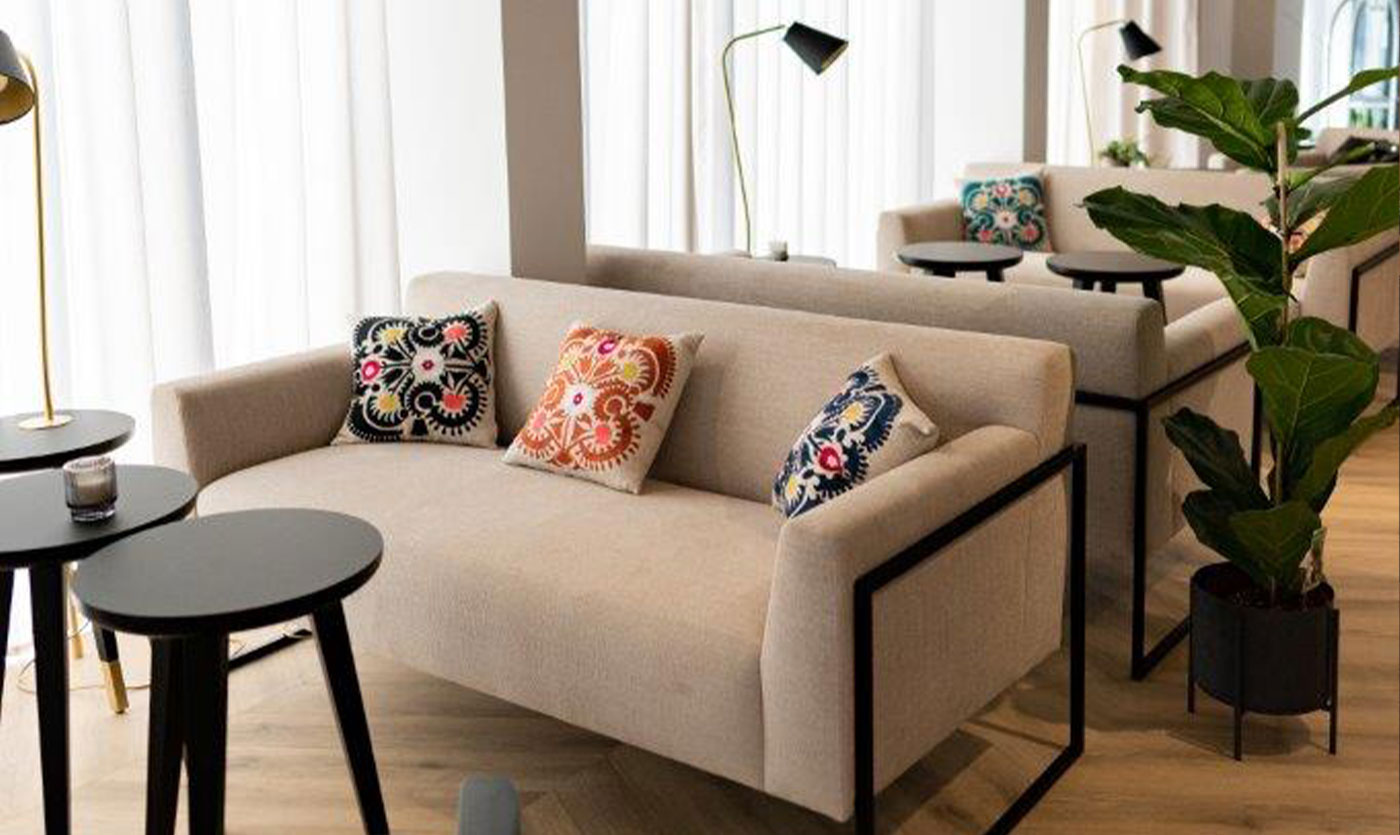 COLLINET ENHANCES THE ATMOSPHERE OF HOTEL DE LA POINTE SAINT-MATHIEU
May 17, 2022
AN ATMOSPHERE OF HARMONY AND RELAXATION
To enhance the contemporary character of the restaurant, the interior designer agency Cap Architecture Brest has partnered with Collinet, manufacturer of French-made furniture for hospitality professionals. Each piece combines premium comfort with a sleek aesthetics that gives the hotel a warm and friendly atmosphere. Guided by a strong desire to excel, the designers have selected some of the most beautiful pieces from the wide range of Collinet furniture. In the rooms, you can find all the comfort of the armchairs and bridges from the Kan collection and their neat finishes.
Thanks to their perfect layout, the hotel bedrooms are inspiring and sober all at once. Conceived to mirror the natural coastline location, the interior design uses furniture in a palette of bright colours to make a strong statement that sculpts the space in which it sits… Along those lines, the Galiga daybed as well as the Milano lamp table fit perfectly into this softly coloured setting, one that allows to relax and enjoy the view.
WHEN DESIGN AND ELEGANCE INTERTWINE
In the dining room, the Mac Mahon armchairs and sofas and their solid wood structure sublimate the space with their sleek, elegant lines. Thanks to their sturdy structure made of noble woods such as oak and beech, the Vita stools – customized to match the refined aesthetics of the bar – are comfy as it gets. Overall, Collinet's quality furnishings conveys a sense of harmony. From storage units to shelves, cupboards, headboards and bedside tables, the Collinet furniture magnifies the space.
This unique establishment has been created for design amateurs who are looking for a small piece of maritime paradise. By booking a room, you will be able to enjoy the refreshing iodized air, recharge your batteries, forget the stressful city life, and rest while dreaming of distant horizons.
Coordinates:
Address : 7 Place Saint-Tanguy, 29217 Plougonvelin
Phone : 02 98 89 00 19
Website : Hôtel de la Pointe Saint-Mathieu