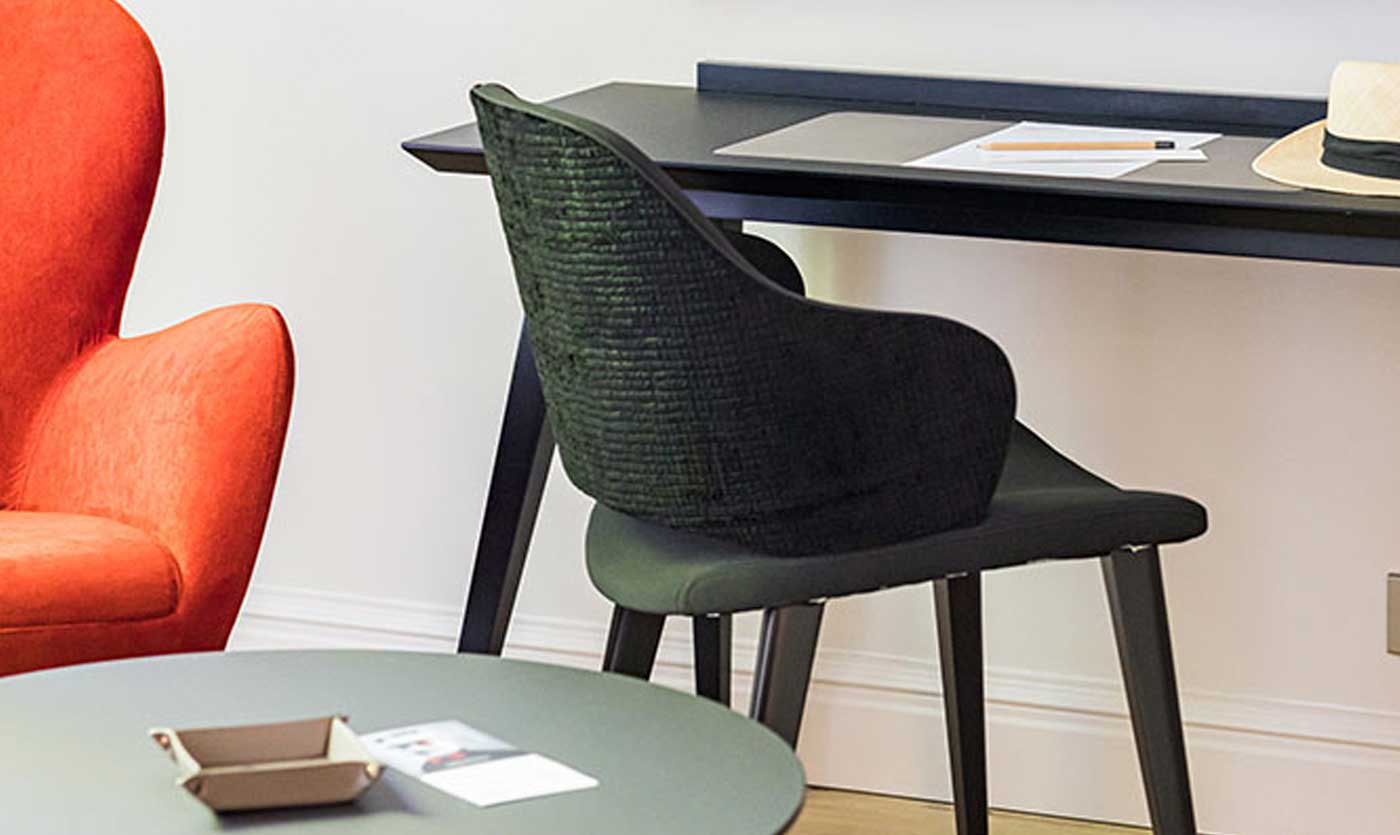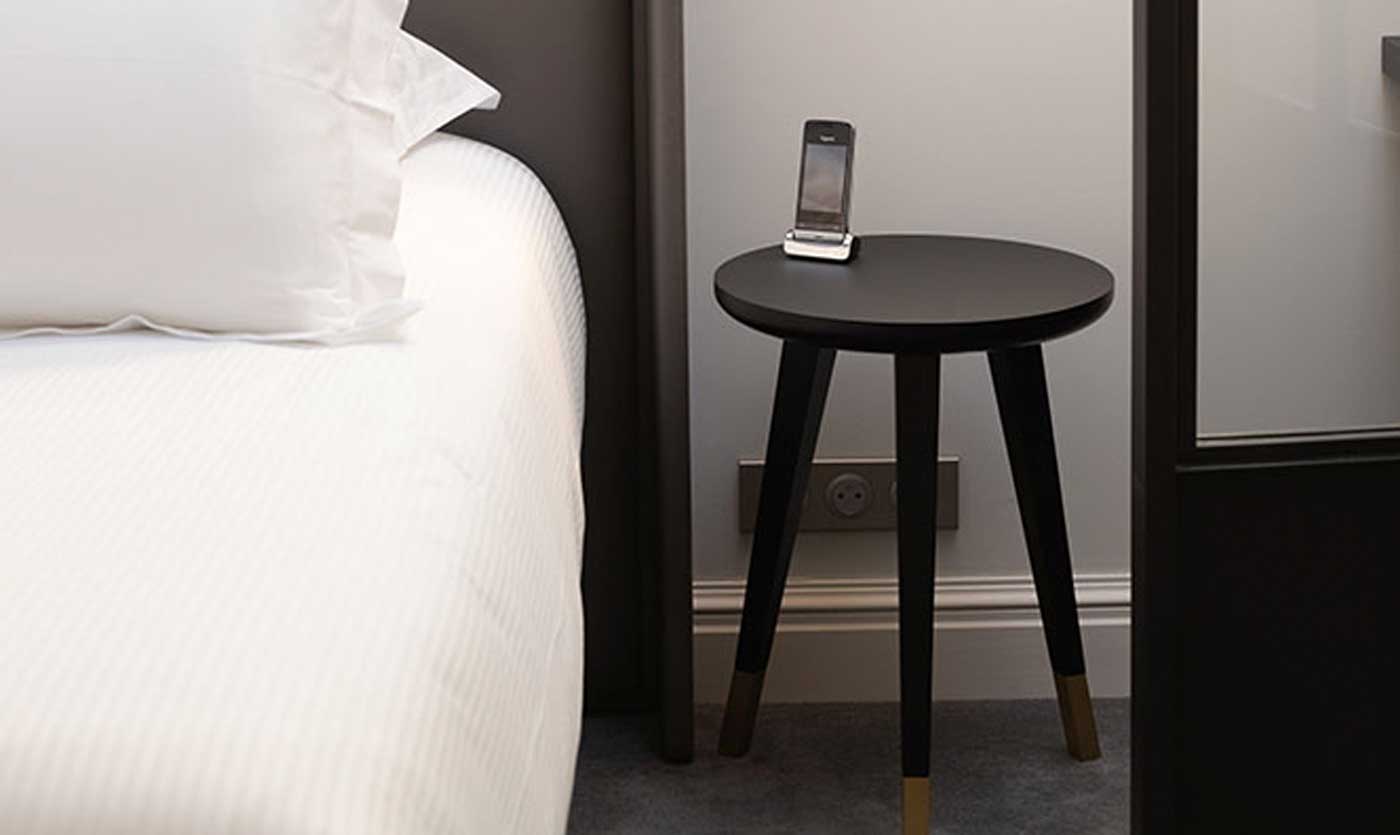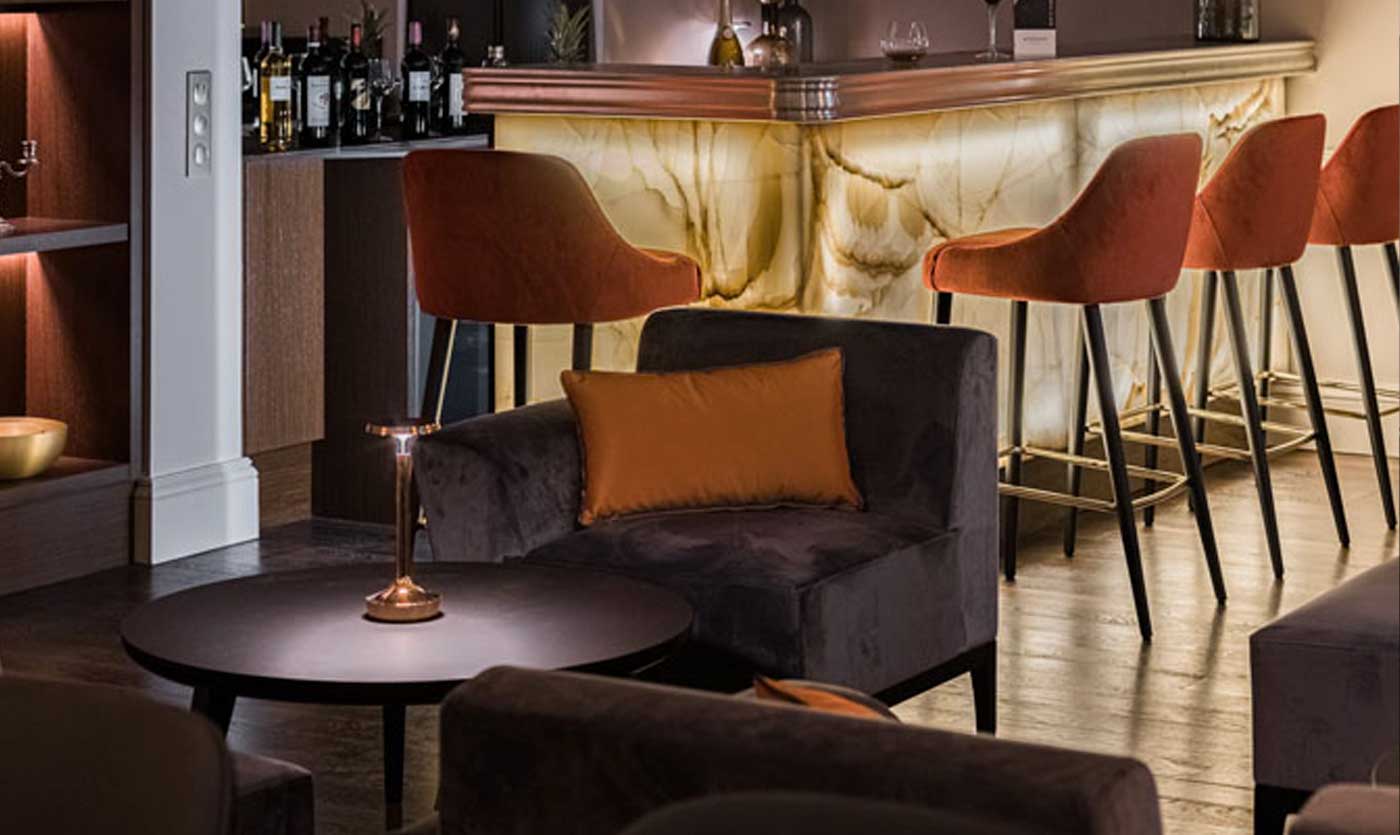 Bordeaux: the Villas Foch Hotel shines thanks to Collinet
Nov 8, 2021
The interior decoration is luxurious, contemporary, and ergonomic. As such, the establishment called upon Maison Collinet to furnish its breakfast room, salon, and bedrooms. The mastery of Collinet is in full display inside the Villas Foch hotel, where the French-made furniture conveys a sense of chic and well-being. In the breakfast room, the Mac Mahon benches and Nog bridges will delight design aficionados. For more comfort, choose the softness of the Milano lounge chair and enjoy some quality time with friends. And if you are looking for style, the Mist armchair offers its vintage charm.
AN INTERIOR DECORATION THAT IS BOTH LUXURIOUS ET ELEGANT
The bar area invites you to a moment of relaxation and sharing thanks to its subdued atmosphere. You will be able to admire the Forum stool and its ash structure as well as the Woodoo benches, elements that reinforce the cosy and lounge atmosphere of the place. The luxurious character of the salon is sublimated by the sober elegance of the Vogue armchair, itself perfectly complemented by the Soho tables and their metal structure. Overall, the Collinet furniture reinforces the modern and contemporary atmosphere of this temple of luxury and good taste.
COLLINET OFFERS A WIDE RANGE OF COLOURS AND TONES
Bright and modern, the bedrooms convey a sense of harmony thanks to the use of neutral colours, shades of beige and taupe, which give the place a feeling of comfort. The bedding is worthy of the greatest luxury hotels. Enjoy the large beds and soft sofas, and take some time to appreciate the clean lines of the Milano pedestal table, and its elegant structure made of solid beech. Creator and manufacturer of high-end French-made furniture, Collinet is renowned for its neat finish, and extensive use of quality materials. Thanks to a unique sense of design, the Collinet furniture is sure to communicate a sense of style and sophistication.
Whether it is for an individual stay or a business seminar, let yourself be seduced by the intimate and refined atmosphere of this gorgeous establishment. During your stay, you will be able to relax in the invigorating vapours of a sauna while tasting a delicious selection of Grands Crus Bordeaux wines. Do not hesitate, the Villas Foch is waiting for you !
Coordinates :
Address: 25 Cours du Maréchal Foch, 33000 Bordeaux
Phone: 05 64 31 22 50
Website: Villas Foch Bordeaux