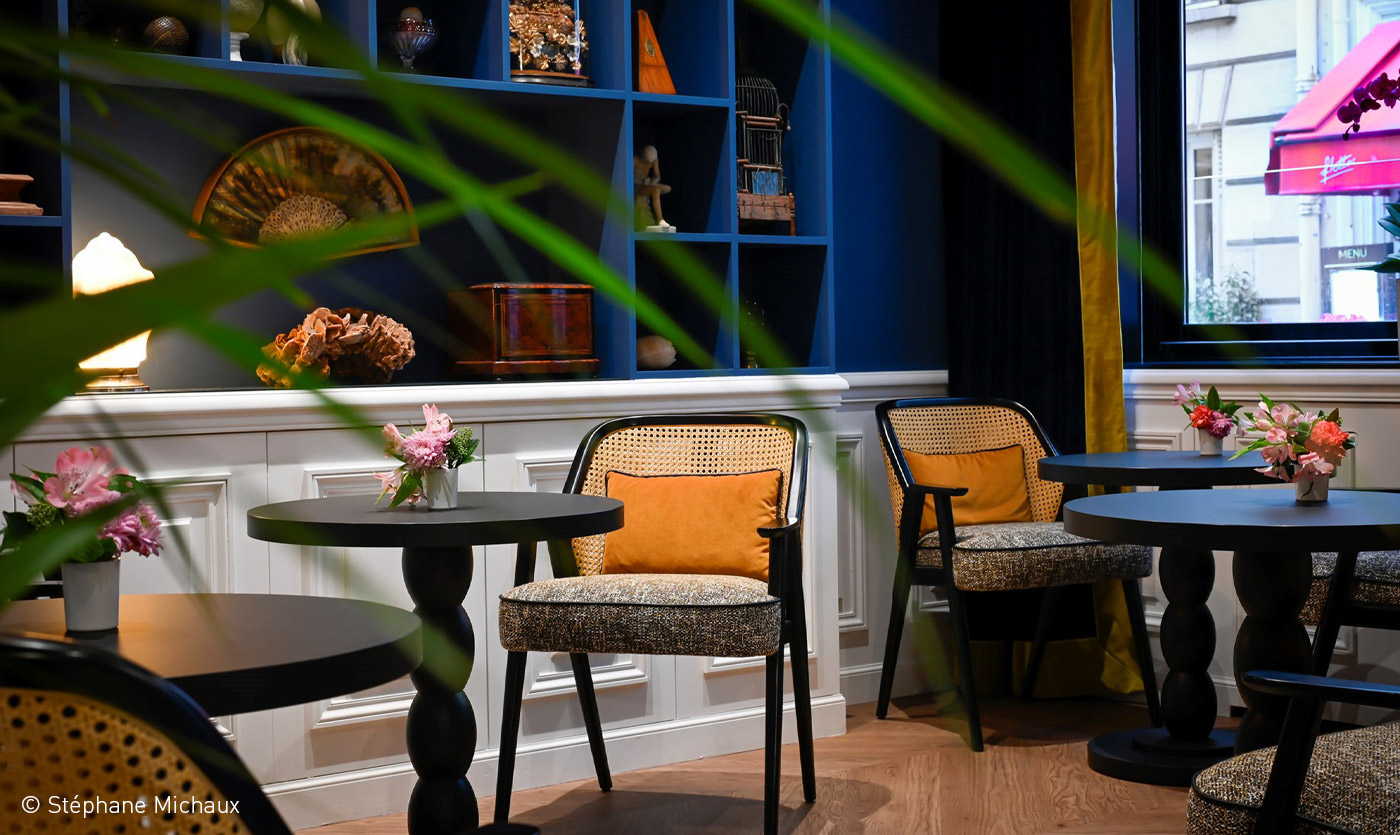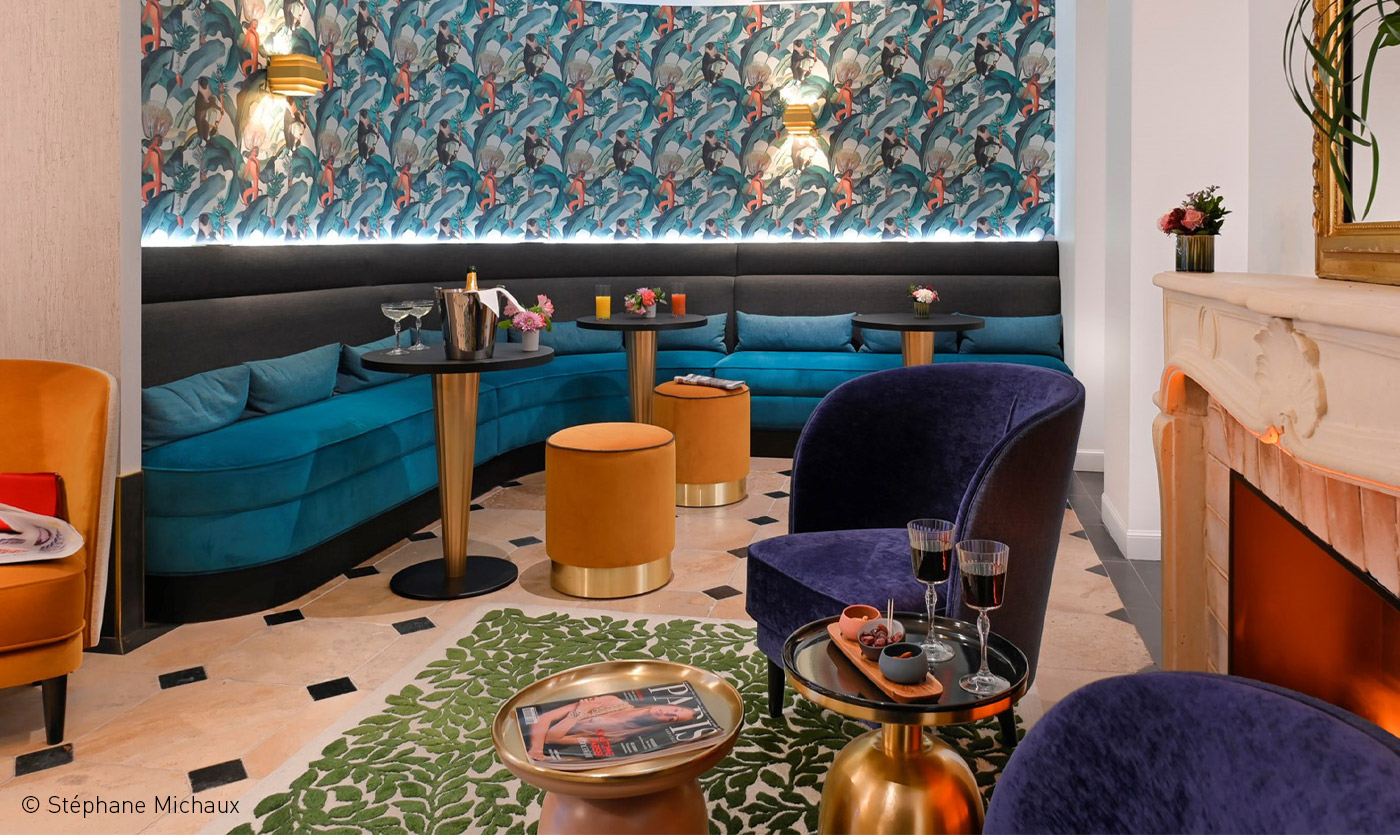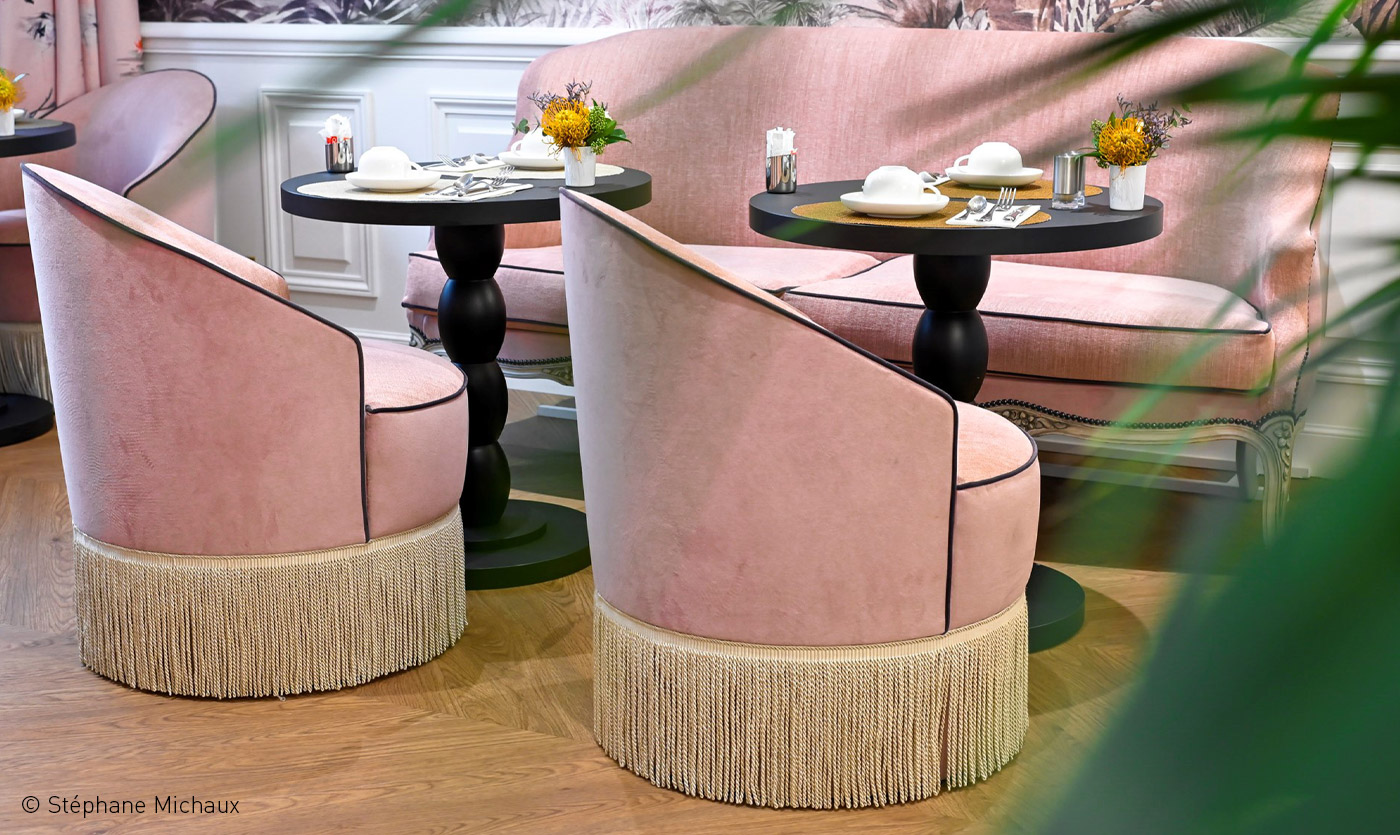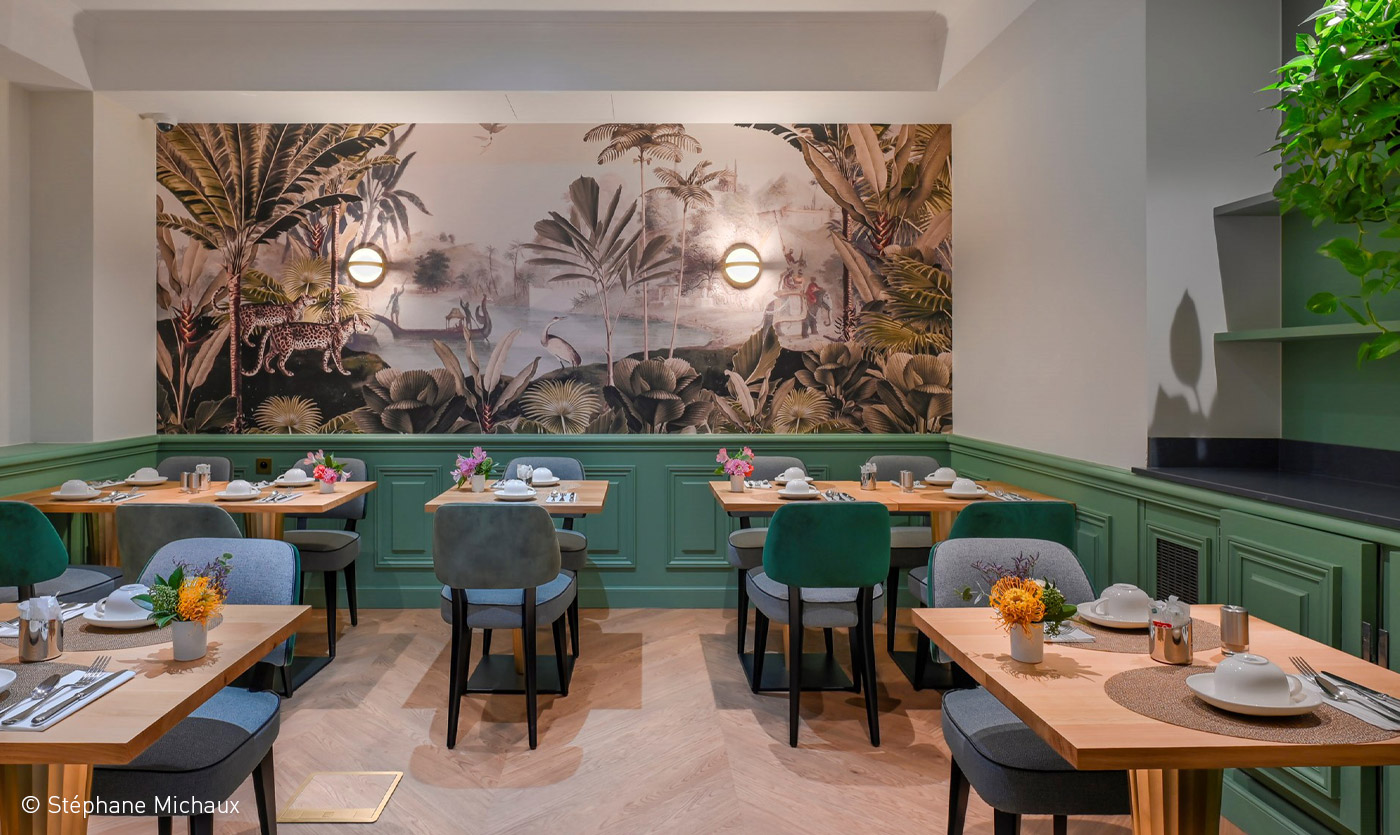 The timeless elegance of Hotel Le Cambon renewed with Collinet furniture
Nov 12, 2023
Hotel Le Cambon: an oasis of tranquility and majesty
Immerse yourself in a world of beauty and sophistication at Hotel Le Cambon, where every space has been meticulously designed to delight the senses. Interior architect Sébastien d'Evry orchestrated a remarkable renovation, choosing Collinet furniture to enhance the interior decor. From the entrance hall, you will discover a perfect combination of comfort and aesthetics. The Pouf Ring and sumptuous Kleber armchairs contribute to creating a warm and welcoming atmosphere.
The lounges, true havens of conviviality and refinement, invite you to relax. The Deco table, with its solid beechwood structure that combines robustness and finesse, harmoniously pairs with the Kan bridges, providing a conducive space for socializing and moments of sharing. In the tearoom du Cambon "Gourmandises" a magical ambiance unfolds around magnificent Betty armchairs and once again, the Deco pedestal tables. The pleasure of the palate intertwines with visual delight. In the dining room, you can enjoy a delicious breakfast buffet, seated on the delicate Mona Lisa chairs with their graceful lines. Finally, the La Volière bar offers a true haven of relaxation, with the sculpted Louis XV Corbeille sofa and the Nog bridges. Each space invites you to experience a memorable stay in one of the capital's most renowned Haussmann-style residences.
Hotel Le Cambon: a genuine Parisian gem in an ideal location
Nestled in the heart of a prestigious neighborhood, the first arrondissement, Hotel Le Cambon benefits from an enviable location and privileged surroundings. Its proximity to famous Parisian landmarks such as the Louvre just steps away, the Opéra Garnier, and Place de la Concorde make it an exceptional place where history and beauty converge. Hotel Le Cambon offers its visitors an ideal setting to discover Paris in all its splendor while enjoying the comfort and privacy of a peaceful retreat.
Hotel Le Cambon: an eco-responsible approach serving the environment
Hotel Le Cambon also stands out for its eco-responsible approach, reflecting its commitment to environmental preservation. With a focus on reducing its ecological footprint, the establishment has implemented a series of sustainable initiatives. From efficient energy management to the use of environmentally friendly products, recycling, and waste reduction, every aspect of the hotel's operations is designed with sustainability in mind. By promoting these nature-friendly practices, Hotel Le Cambon offers its guests the opportunity to stay in a luxurious setting while actively contributing to environmental protection.
Interior Designer: Sébastien d'Evry
Practical Information:
Address: 3 rue Cambon, 75001 Paris
Phone: +33 1 44 58 93 93
Website: Hôtel Le Cambon