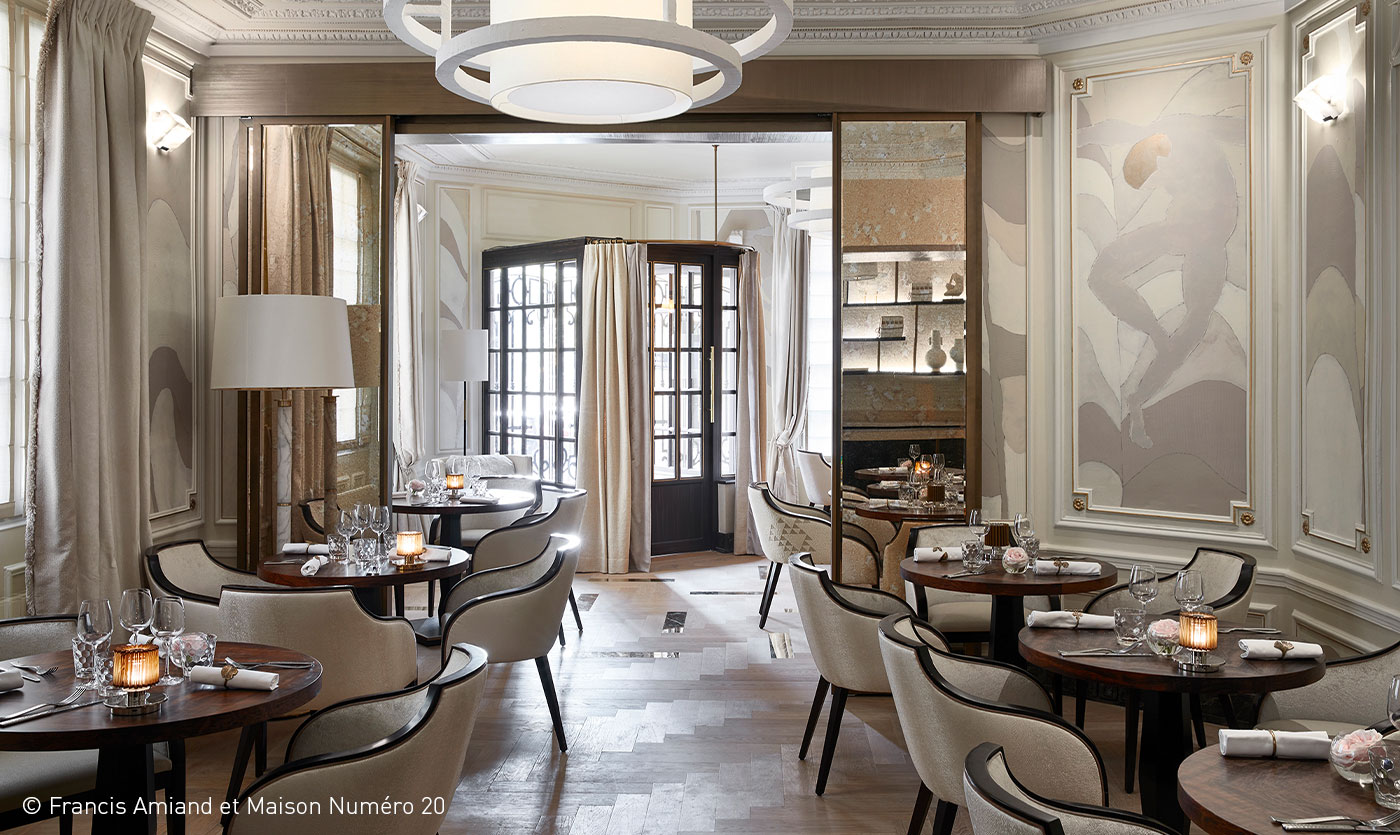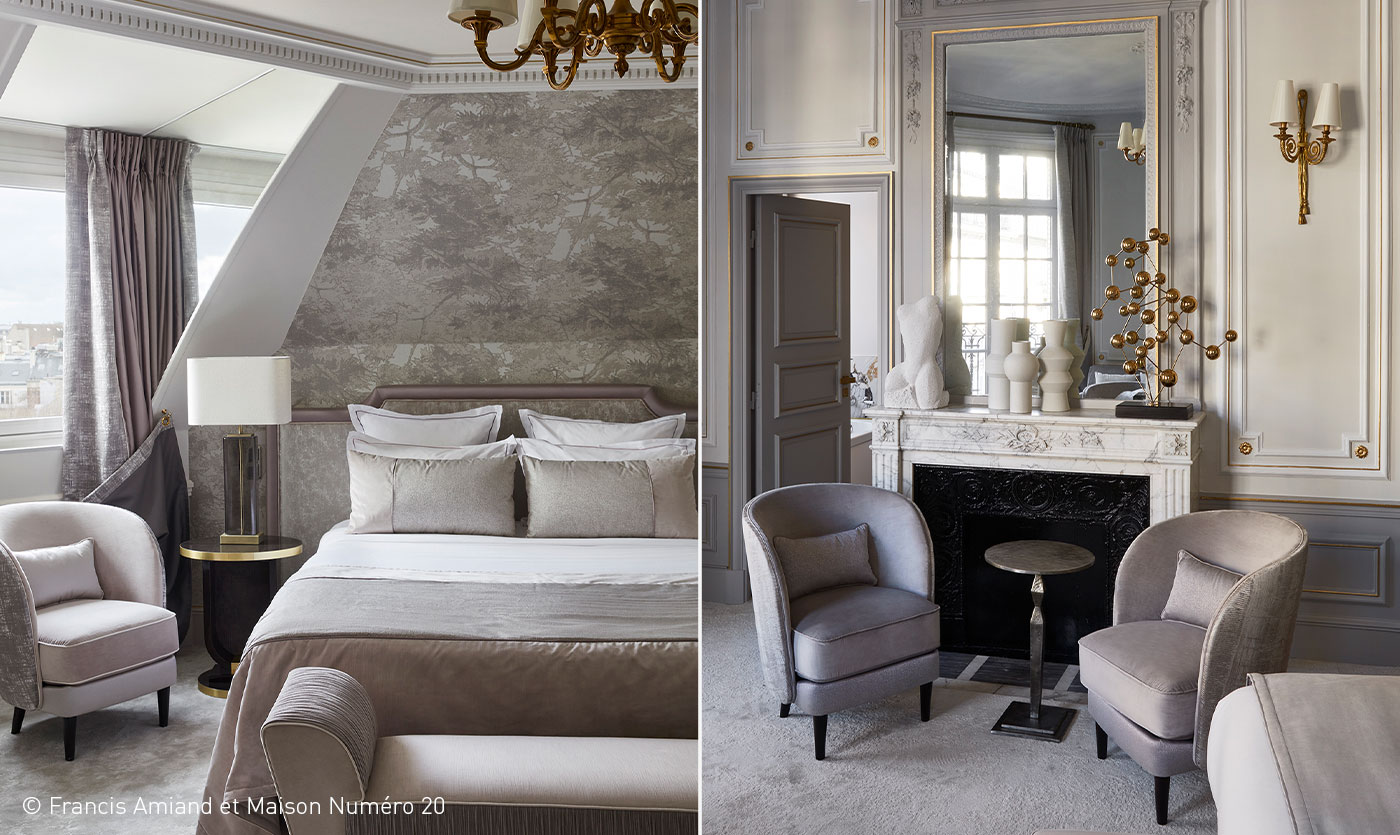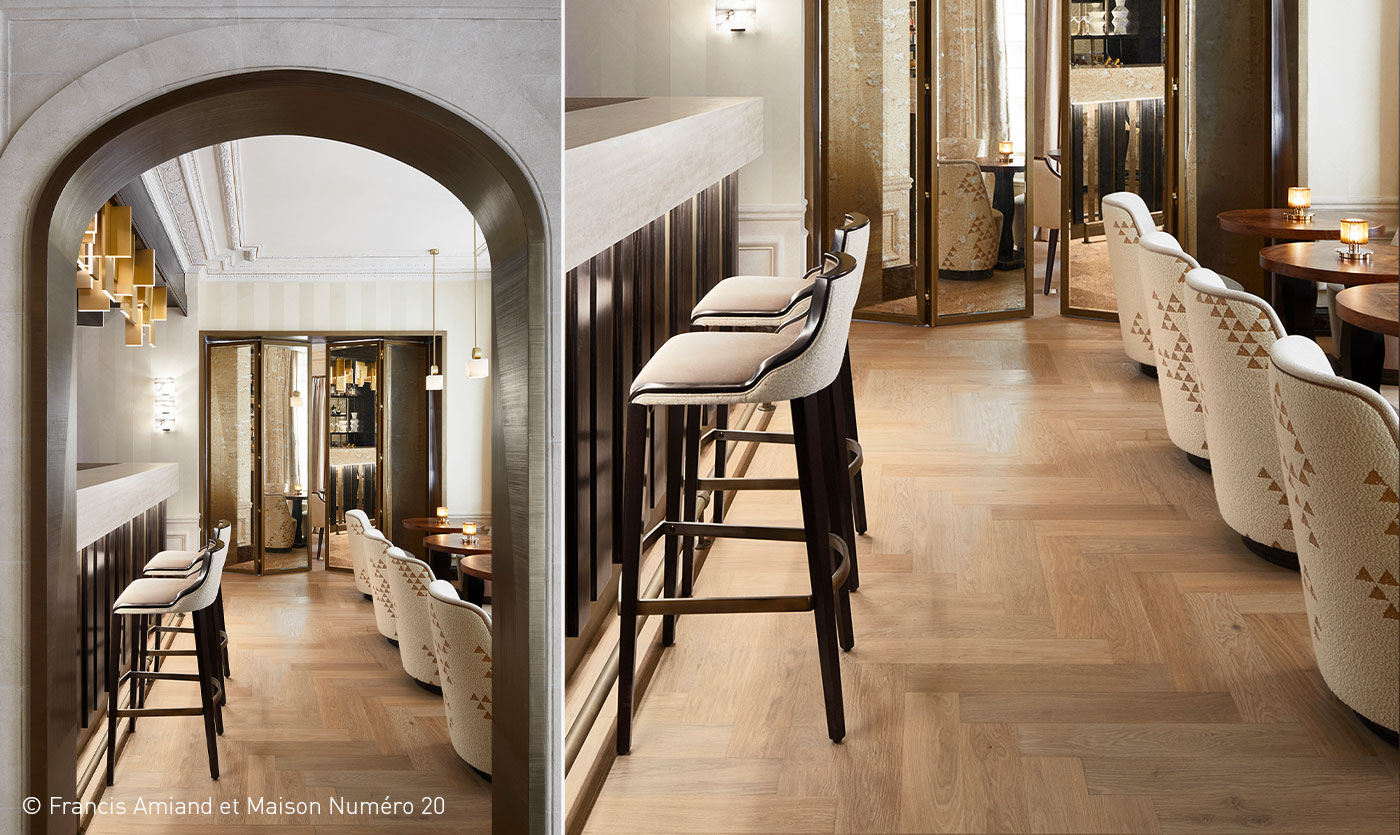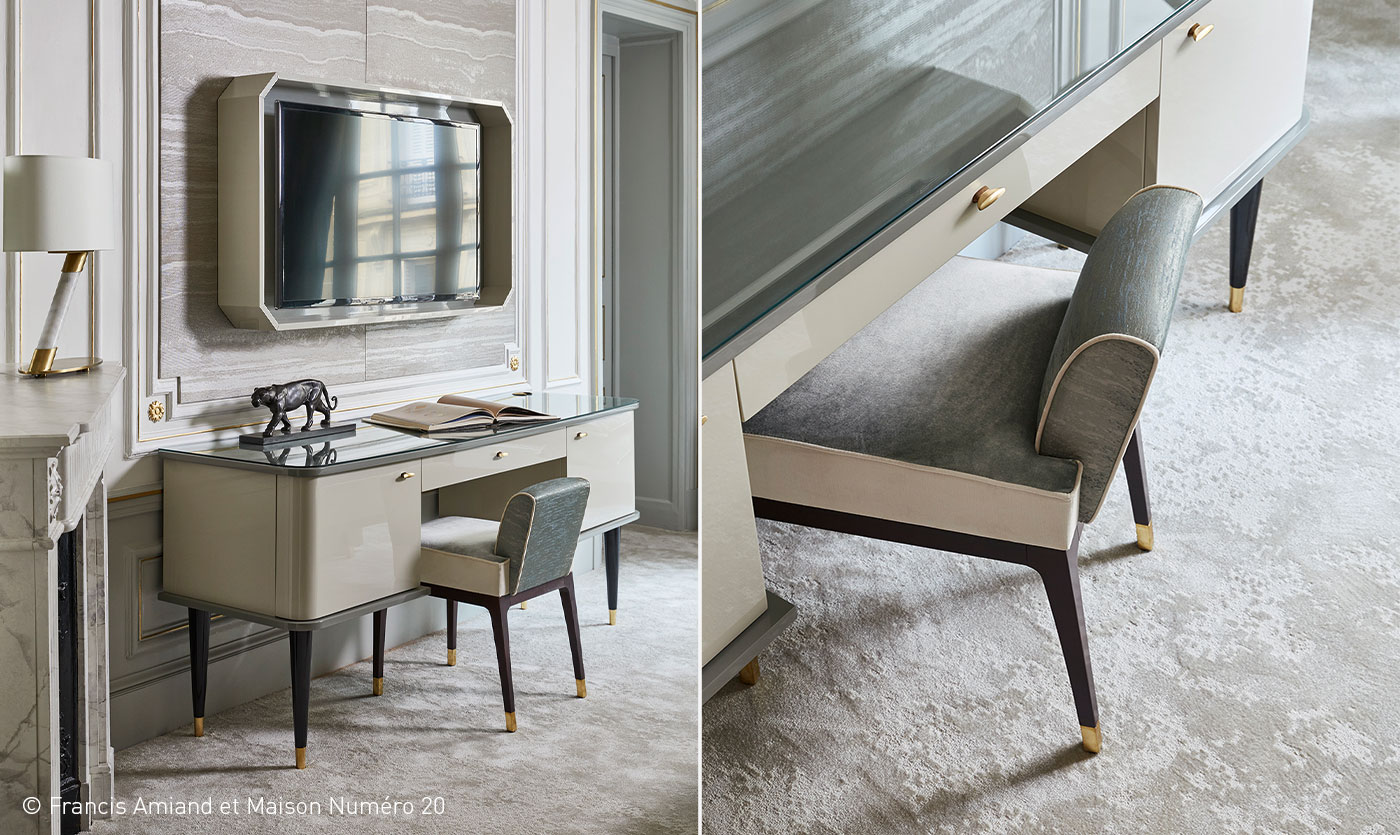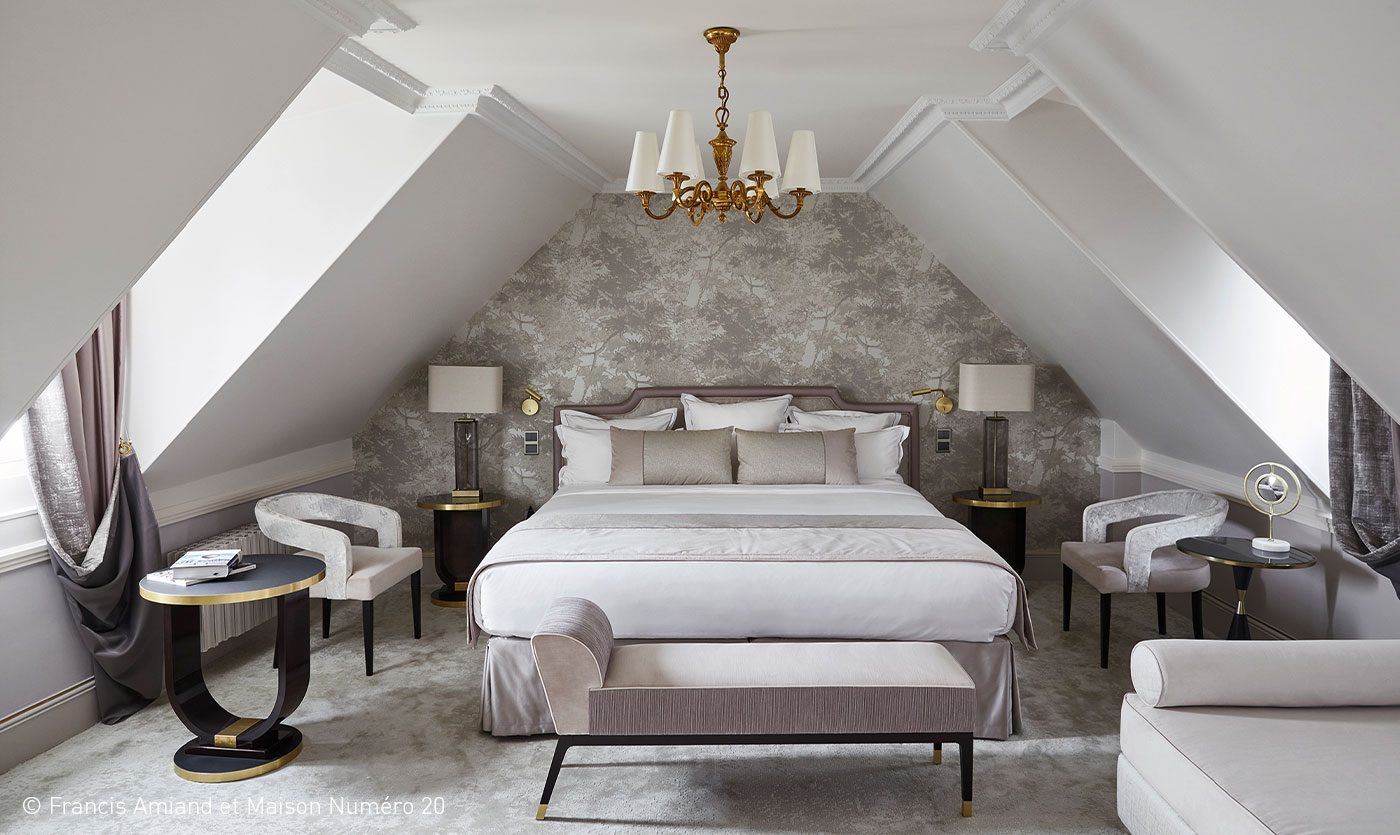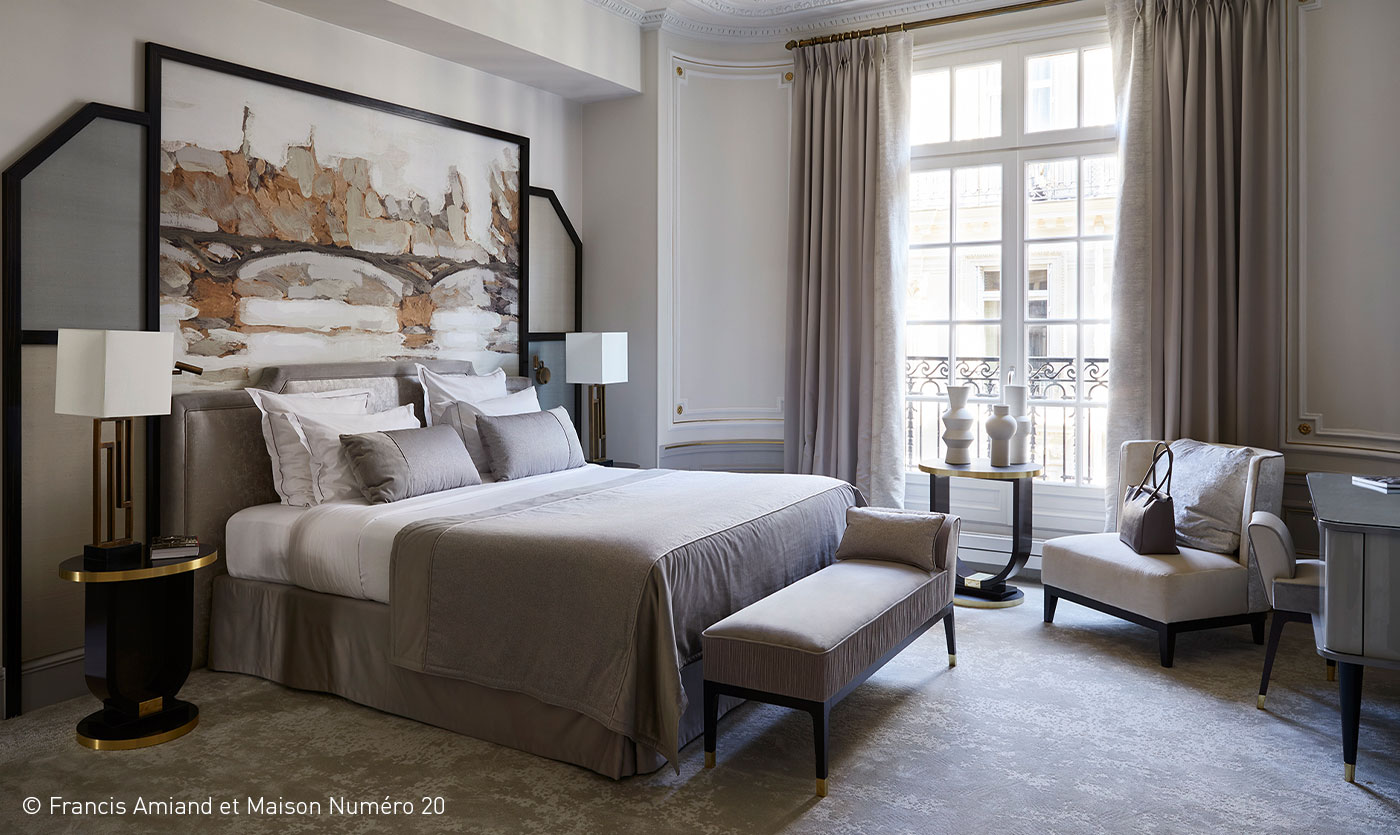 COLLINET IS ON THE MOST BEAUTIFUL AVENUE IN THE WORLD
Feb 1, 2022
A INTERIOR DESIGN COMBINING TRADITION WITH MODERNITY
Recently renovated, the hotel Elysia features a unique style, combining modern design and classicism, inspired by Parisian chic. The interior designer, Maison numéro 20, has selected some of the finest pieces of Collinet furniture, manufacturer of designer furniture for hotel professionals. As a guest, you will be able to enjoy all the comfort provided by the Scala chairs characterized by their neat and elegant lines. Thanks to its mix of white and grey tones, the Kleber armchairs match perfectly the overall tone of the hotel. Customized to emulate the refined aesthetic of the Bar, the Hotte stools offer all the pleasure of a design jewel while maintaining an unrivalled level of comfort thanks to the robustness and sustainability of French manufacture.
THE COLLINET FURNITURE PROVIDES AN UNMATCHED SENSE OF COMFORT
Superbly designed and furnished, the bedrooms convey a sense of warmth and sobriety, toppled with shades of grace. Echoing the French romanticism of the 18th century, the bedrooms, with their majestic proportions and natural light, embody Parisian refinement while offering unparalleled comfort. In this respect, the Milano bed-ends, the Prescot armchairs, and the Deco pedestal table, all sublimate the space while allowing even the most demanding guests to comfortably rest in the arms of Morpheus. As for the sumptuous bathrooms, design connoisseurs and aficionados will be delighted by the inspiring essence of a carefully modernized vintage spirit.
The attentive, discreet and helpful staff of the establishment will be happy to advise you about the best restaurants nearby, while showing you the different ways to reach the most beautiful monuments the French capital has to offer. Let yourself be tempted by this exceptional establishment, the ideal starting point for an unforgettable moment.
Useful information:
Interior designer: Maison numéro 20
Photographer: Francis Amiand
Contact details of the establishment:
Address : 35 rue de Berri, 75008 PARIS
Phone number: +33 (0)1 53 53 20 20
Site internet : Hotel Elysia