CHAMPS ELYSEES HOTEL
Back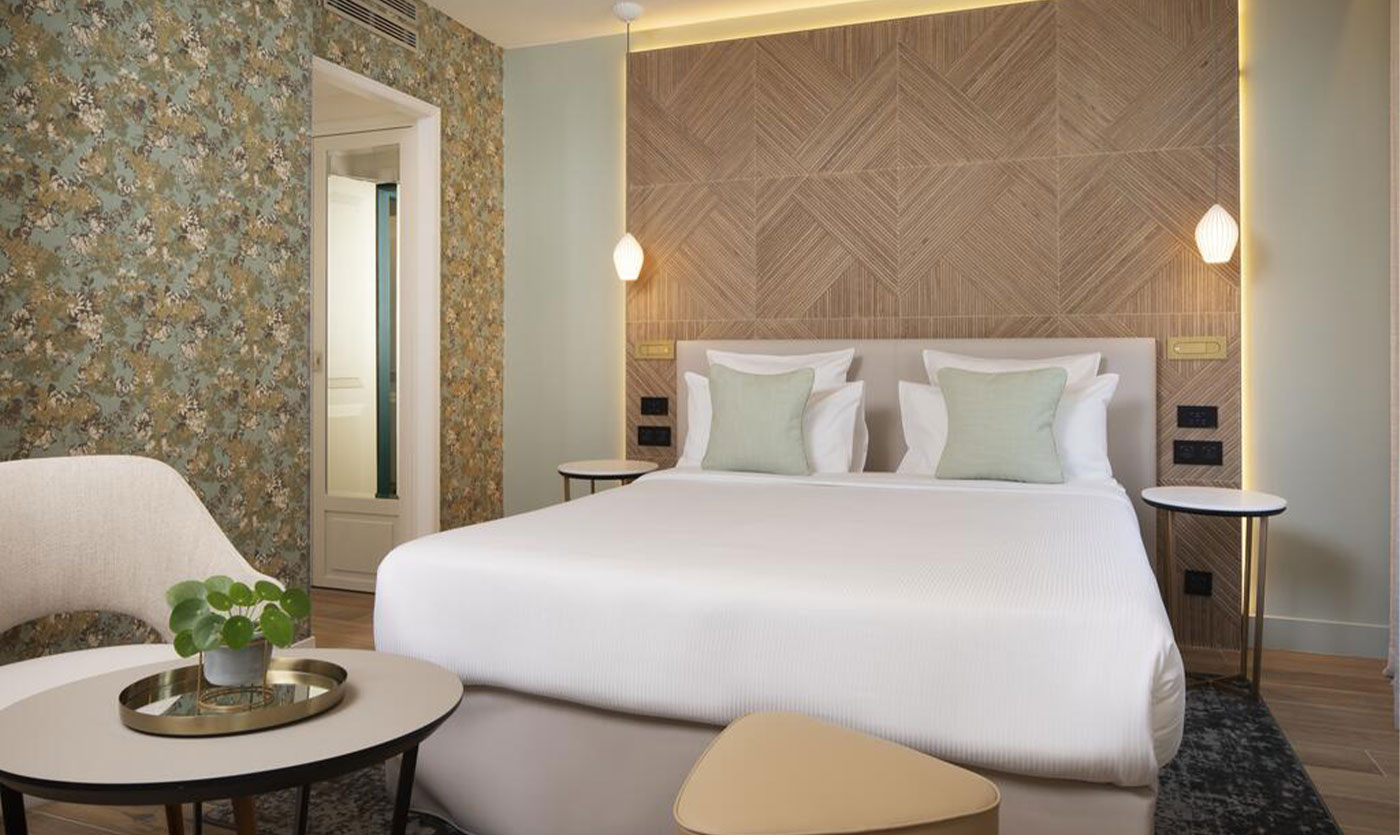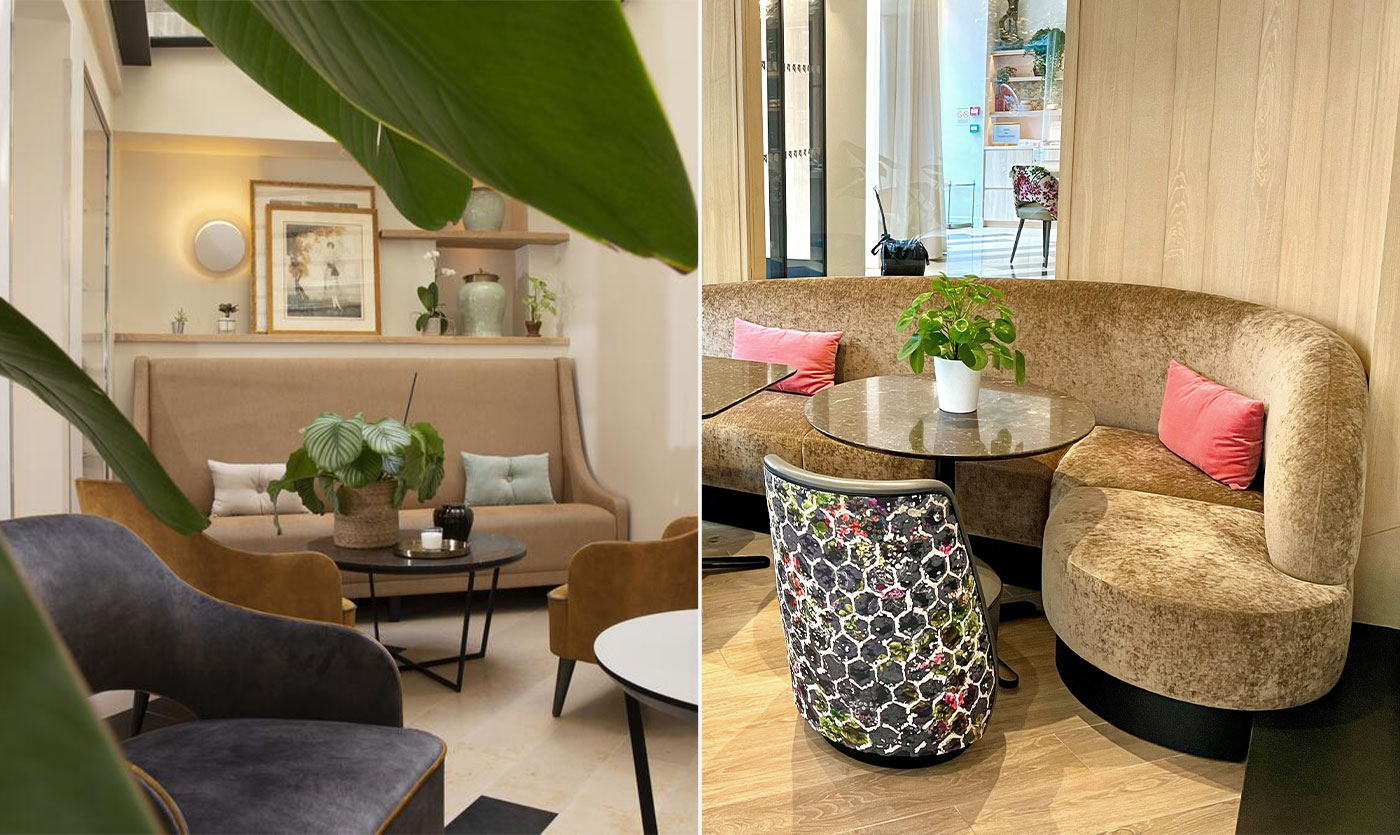 On the Champs Elysees, the hotel of the same name is furnished in Collinet
Mar 17, 2022
If their title of the most beautiful avenue in the world is sometimes contested, the Champs Elysees is undoubtedly the most famous Parisian ballad. Right in the heart of Paris and only a few minutes away from the Champs, discover with us the Hotel des Champs Elysées, its neat interior decoration, its contemporary style and its warm atmosphere.
The establishment was entirely renovated in October 2019 by the designers of the EDO agency and therefore offers you a contemporary and ergonomic setting, according to the latest trends. As for the bedrooms, the fittings are as functional as they are aesthetic and guarantee comfortable stays. Headboard, bedding, TV furniture, storage space, wardrobes ... the fittings are made up of top-of-the-range furniture with impeccable finishes. Among them, you will recognize the ranges of the specialist of professional furniture, the House Collinet. For example, you will find a SCALA chair in your workspace, or the combination of various models from the SOHO table collection as a side table or bedside table. As for the RING footstools, they have found their place as occasional seating in washrooms. The different design furniture has been selected in fairly light colors, taupe white or blue, combined in some rooms with more floral touches or with the brown of natural wood, for a soothing set that perfectly suits the atmosphere sought after in the bedrooms. The common areas, bar, restaurant and lobby, have also been the subject of the interior designer's talent. Among the wide range of French-made furniture, the designer once again preferred SOHO tables as coffee tables for a cosy lounge area. In this space but also in the bar you will find stools, chairs and armchairs from the SCALA furniture line, with their beech structure. In warm colors for a cosy space or rather flowery to bring a touch of color to a room, everywhere, their coverings fit perfectly with their environment. The decorator also chose furniture manufacturer Collinet to furnish his restaurant. In restaurant furniture, you will be able to enjoy PILOU benches, once again associated with a model of SCALA chair. The decorators have worked as a real unit throughout the establishment, and everywhere the choice of designer furniture is associated with decorative objects and lighting carefully chosen to respect the universe. Not only will you appreciate the practicality and ergonomics of the interior design, but the contemporary design with clean lines will not leave you indifferent.
The Hotel des Champs Elysées is worthy of the avenue that gave it its name, a pearl of the Parisian hotel industry. From contemporary furniture to decorative objects, without forgetting of course the quality of service, the establishment welcomes you in a refined and delicate atmosphere. For visiting professionals or to discover the city, it is the ideal place for a Parisian stay.