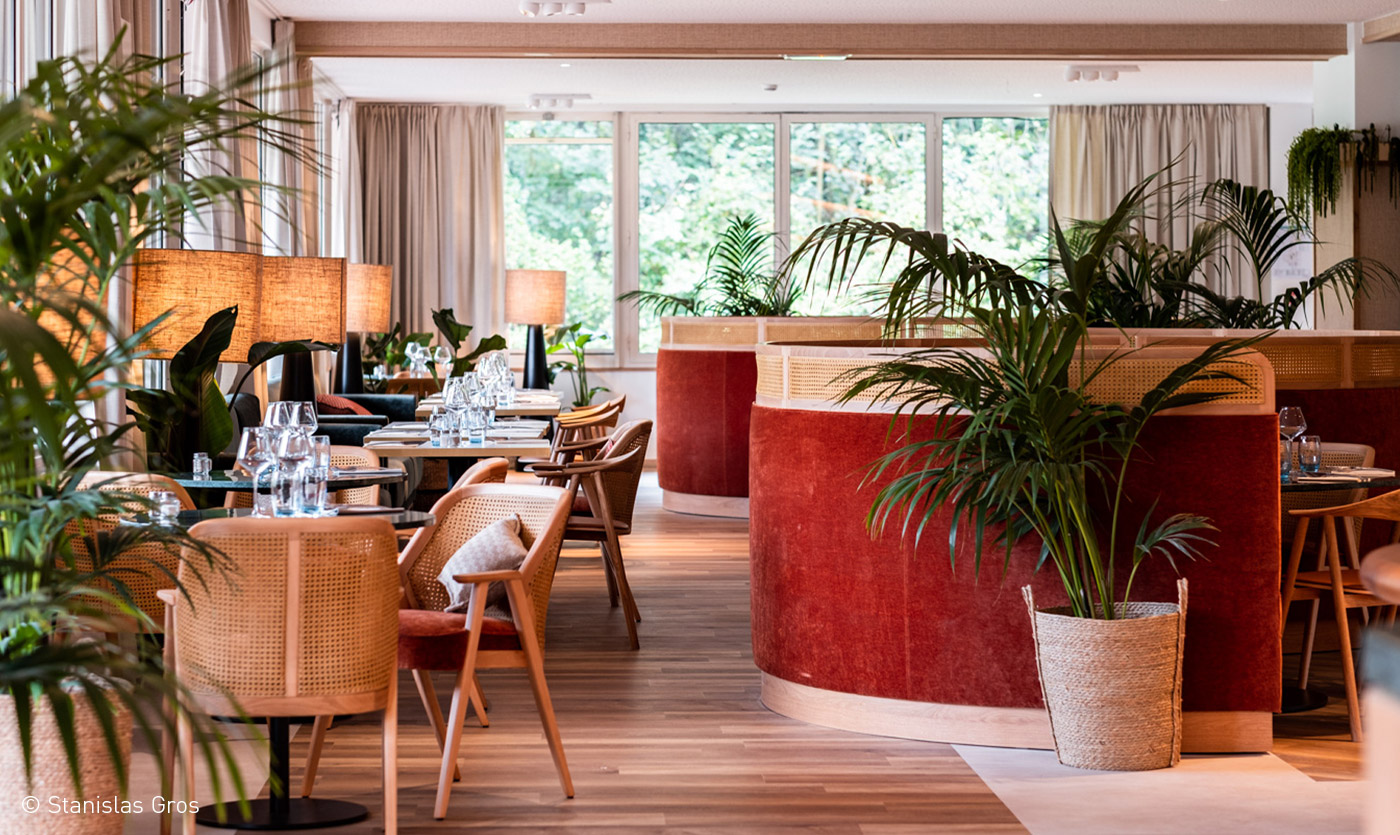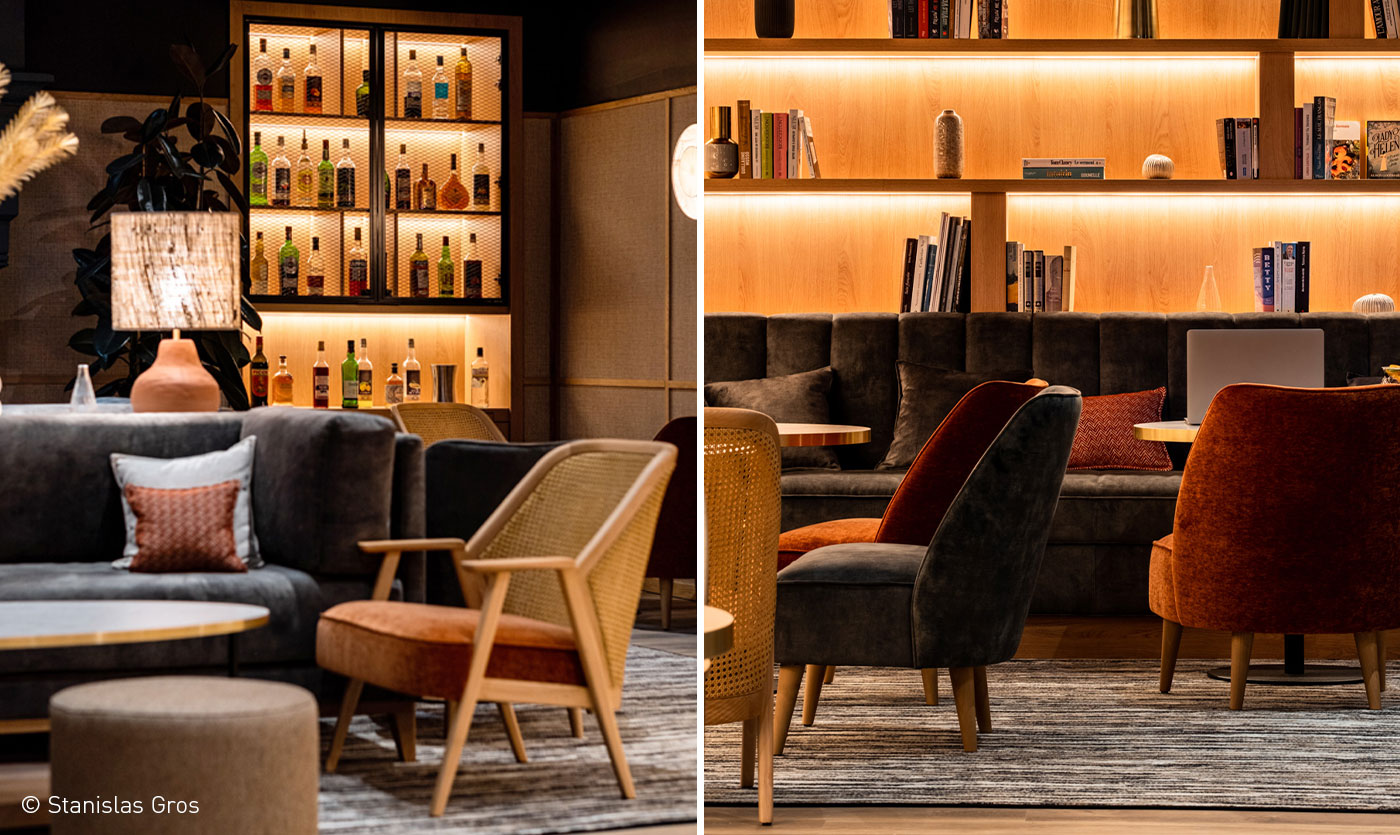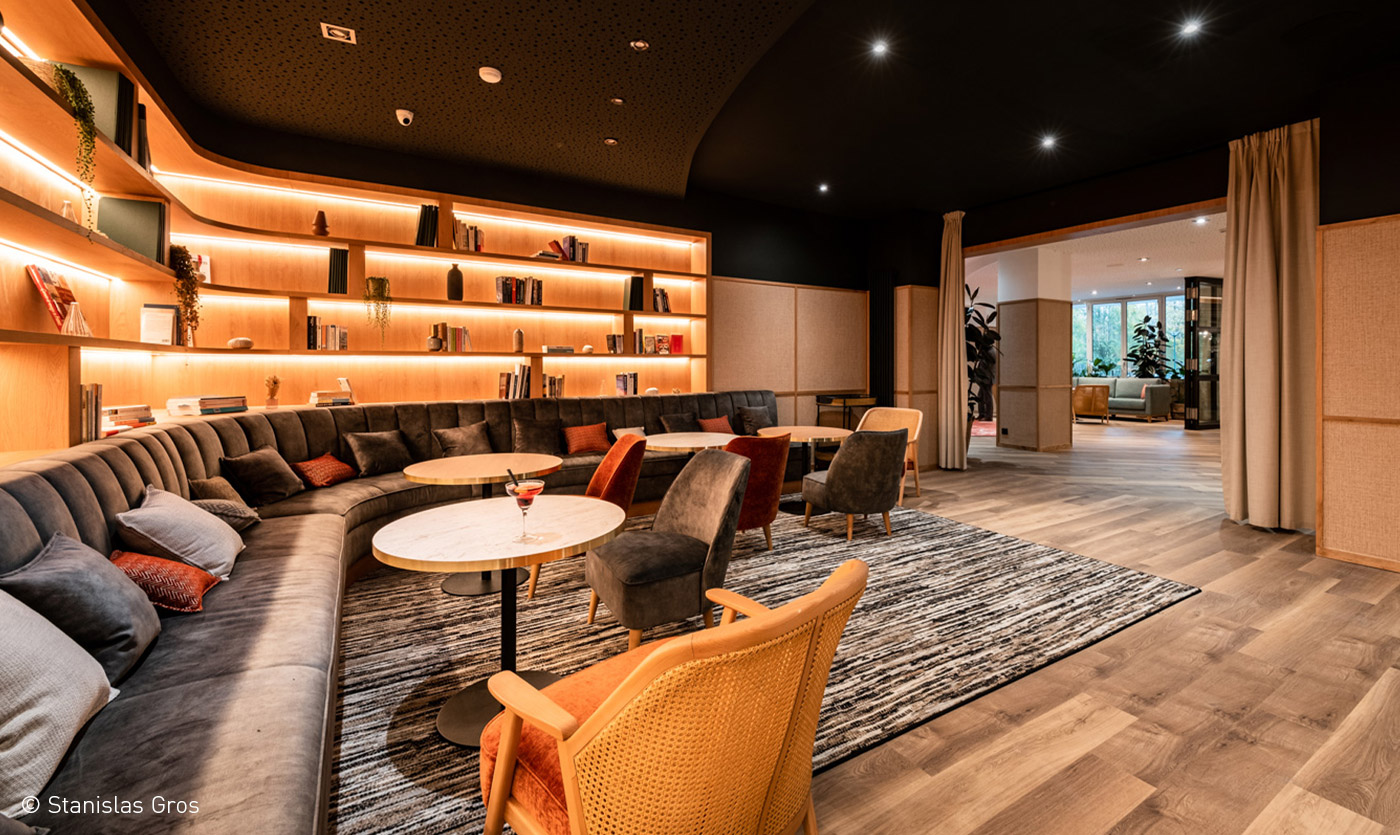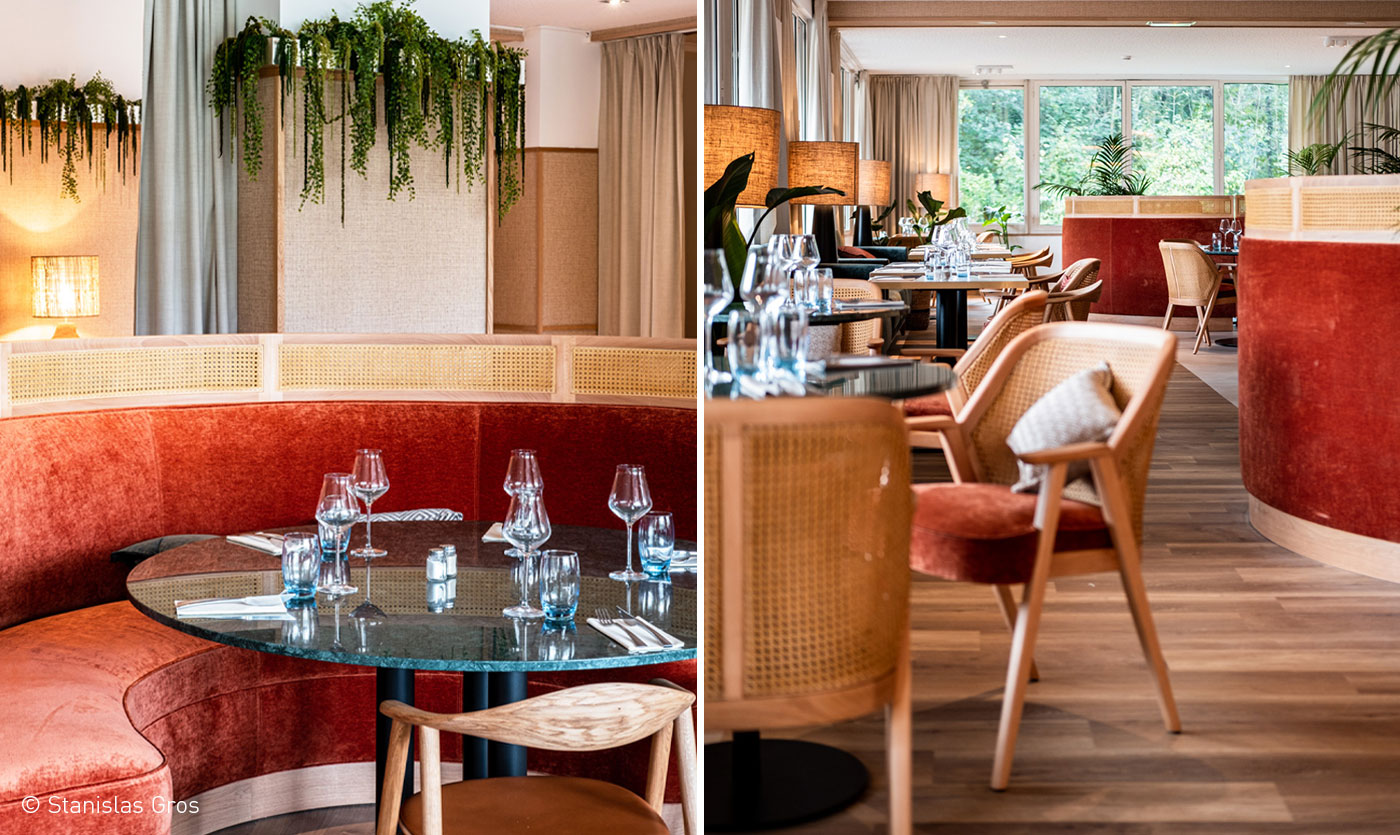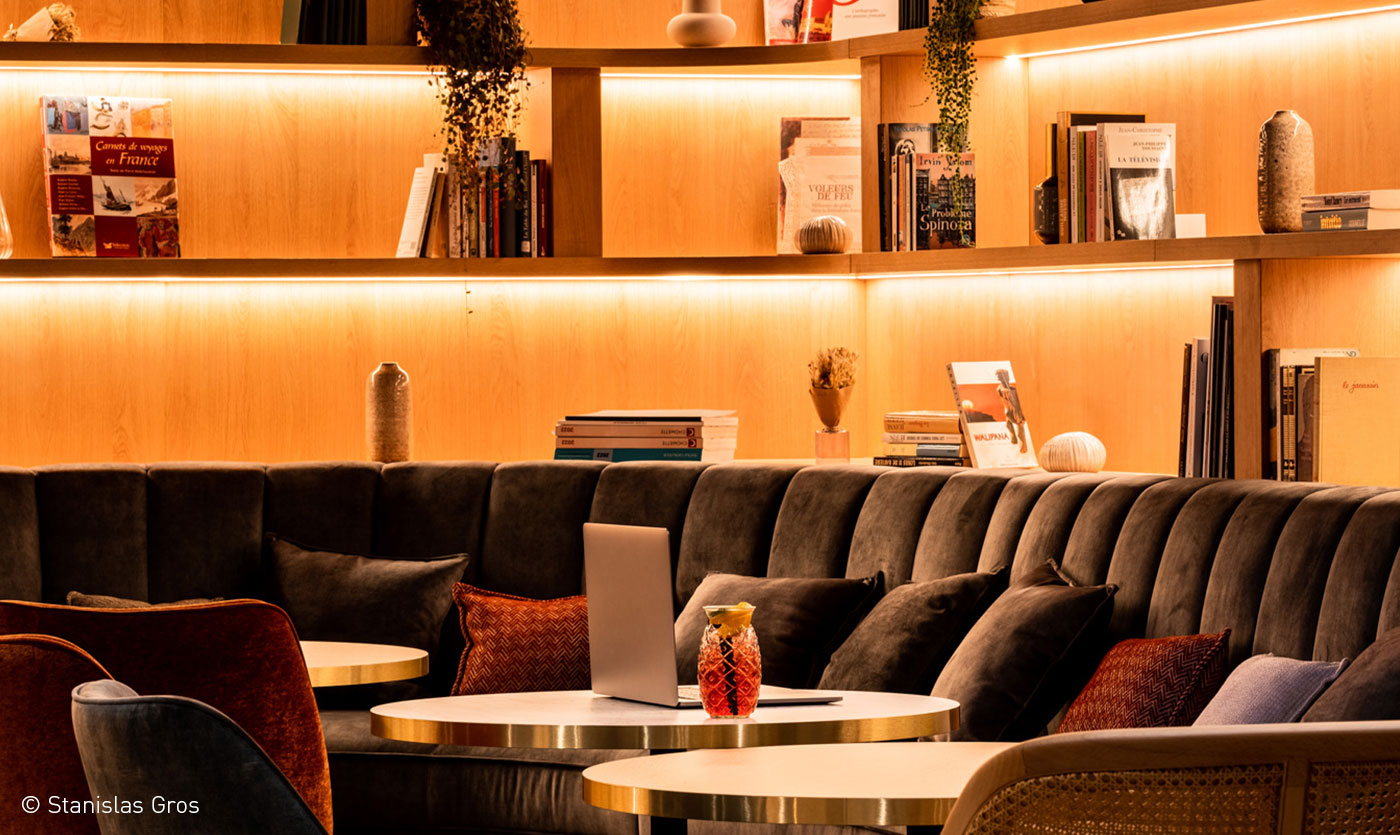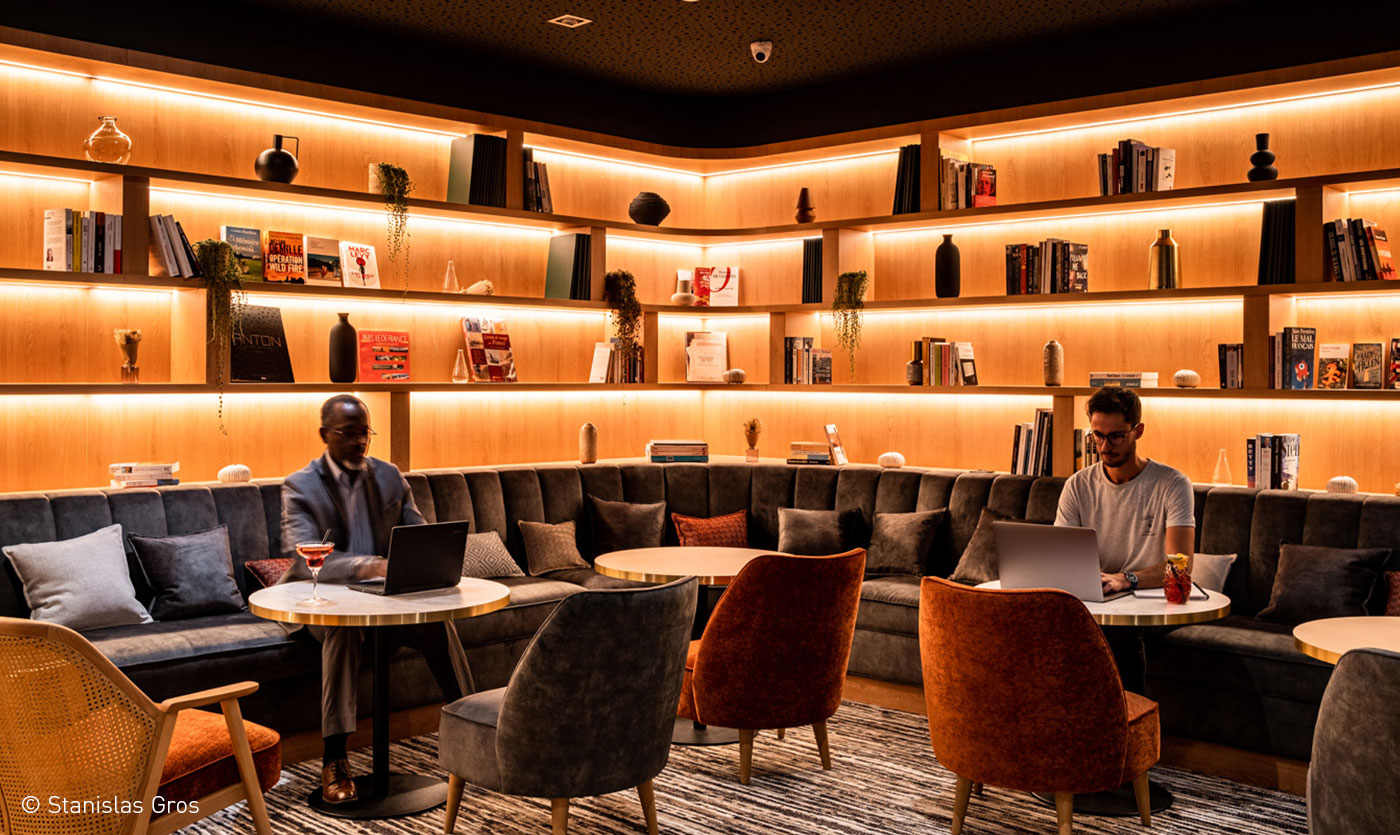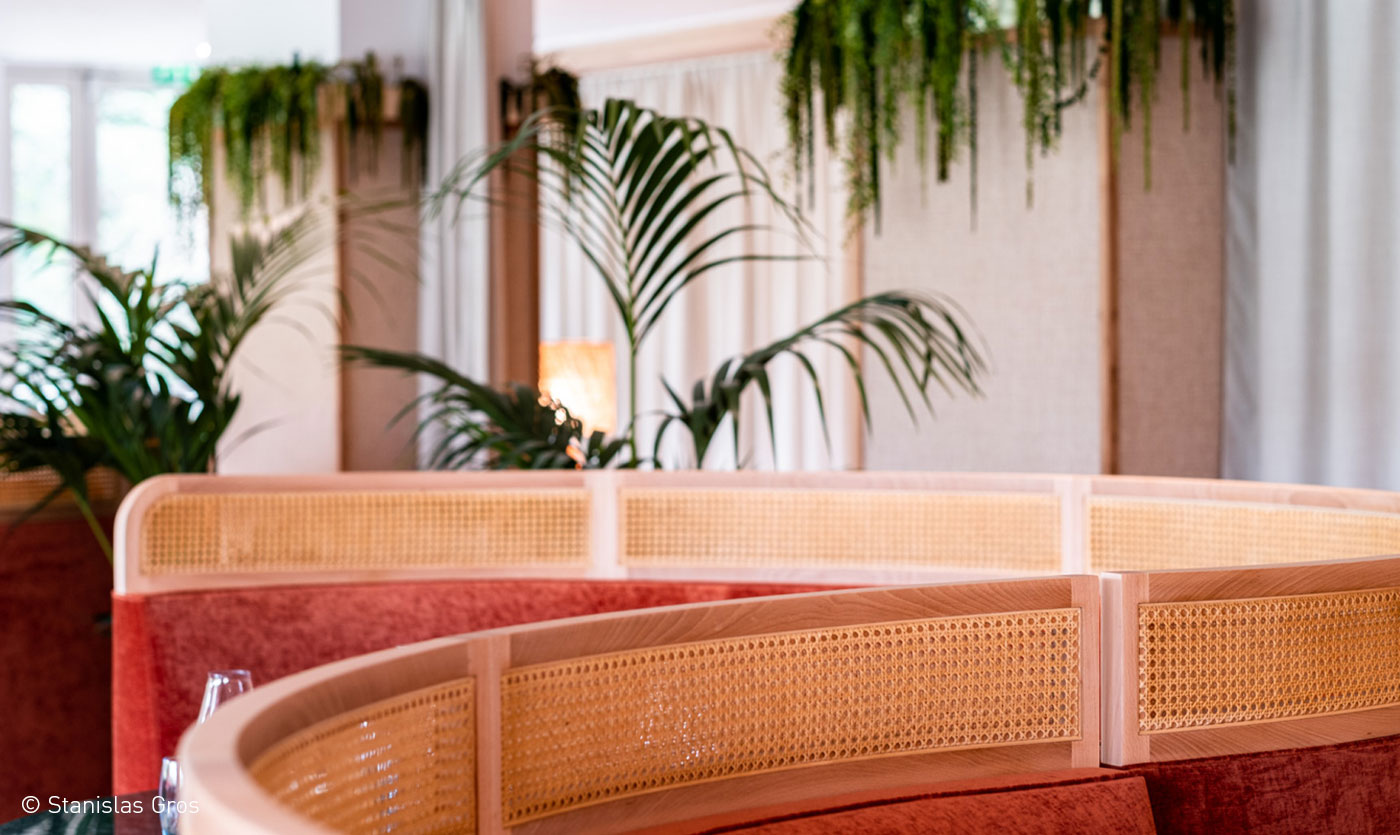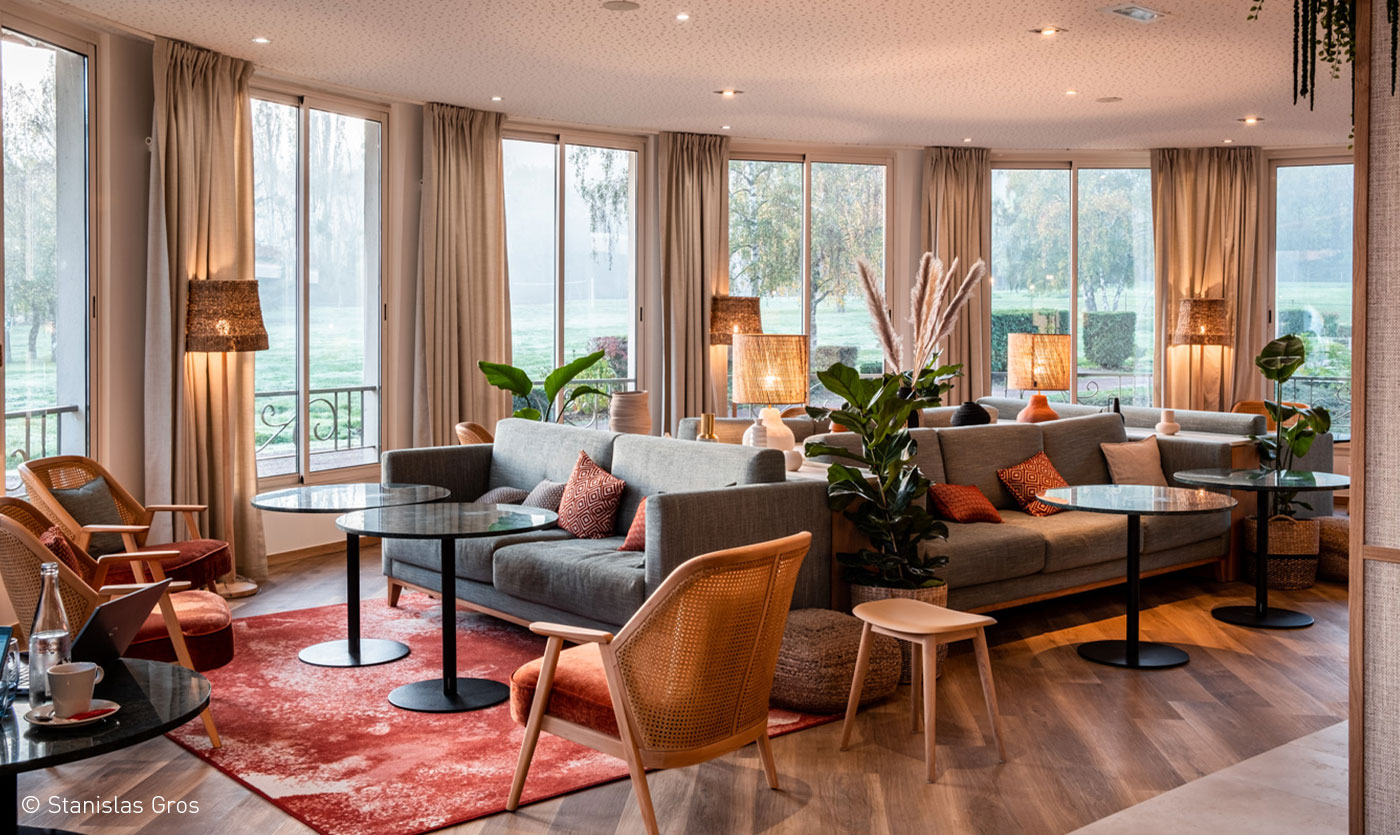 Best Western l'Orée : A New Interior with Collinet Furniture
Aug 16, 2023
Discover the Cozy Atmosphere of Best Western l'Orée Hotel
With its elegant and warm interior decoration, the hotel offers an ideal setting to relax and recharge. The recent renovation of the restaurant, lobby, and lounge was entrusted to Roque intérieurs, a renowned interior decoration specialist. The furniture chosen for the furnishings includes several handmade pieces from Collinet, an emblematic brand of French upscale furniture. Among the flagship pieces, we can mention the Bridge KAN, designed by Fred Rieffel, the Opera Armchair, the KAN Woven Armchair, or the WOODOO Bench. With their timeless style and careful finish, these pieces bring an extra touch of refinement and comfort, creating a warm and friendly atmosphere.
The chosen fabrics, with their warm and soft hues, also contribute to the cozy and relaxing atmosphere of the hotel. The discreet and elegant patterns, combined with sober and soothing colors, create a pleasing visual harmony. Hotel guests can thus enjoy a quality stay environment, combining comfort, aesthetics, and well-being.
Best Western l'Orée Hotel: Relaxation and Escape in Nature
Located at the foot of the Rocher de Saulx-les-Chartreux state forest, Best Western l'Orée Hotel offers you a haven of peace in nature. This establishment has an eco-label and offers spacious and comfortable rooms, equipped with quality bedding and elegant decoration. You can also enjoy the hammam to relax after a day of work or exploring the region.
Several tourist sites are worth visiting in the vicinity of the hotel, such as the Chevreuse Valley, the Breteuil Castle, or the Jean Monnet House. Best Western l'Orée Hotel is thus the ideal place to combine relaxation, nature discovery, and cultural heritage of the region.
Interior Designer: Roque intérieurs
Practical Information:
Address: Chemin des Boqueteaux, 91160 Saulx les Chartreux
Phone: + 33 1 64 48 38 38
Website: Best Western l'Orée