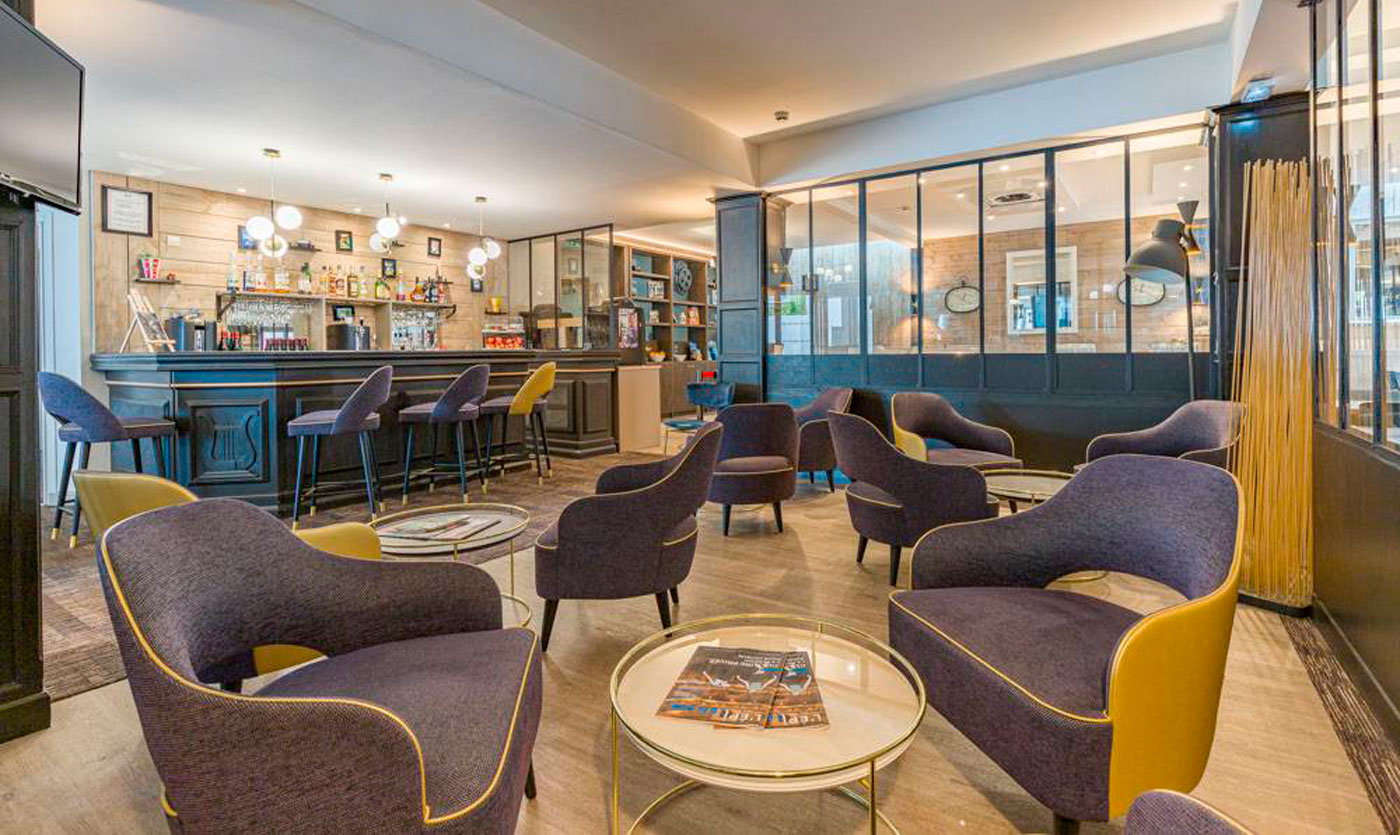 A successful alliance between the Artist Hotel and Maison Collinet
Jul 13, 2023
The unique interior charm of the Artist Hotel
The Artist Hotel is aimed at art and design lovers. Here and there, you will find several nods to cinema. Recently renovated by the Soon Nantes Agency, it now boasts a refined interior decoration that subtly blends modernity and tradition. The spacious and comfortable rooms provide an ideal setting to recharge after a day of cultural visits in the city. The SCALA Armchair and SCALA Bar Stools from Maison Collinet, chosen for their contemporary design and comfort, contribute to sublimate the interior of this exceptional establishment.
The Artist Hotel also offers a bar, a restaurant, and a concierge service to meet all your needs. Come and discover a unique place where art, culture, and comfort blend together to offer you a memorable experience.
An eco-responsible commitment : the Artist Hotel prioritizes sustainable development
The Artist Hotel has adopted an eco-responsible approach for several years by implementing various actions aimed at reducing its environmental impact. Since January 2021, it has received the Clef Verte label, an international recognition for eco-responsible tourist establishments. This certification guarantees that the hotel respects a number of environmental criteria such as water and energy management, waste management, preservation of biodiversity, and awareness-raising among customers and staff on eco-responsibility. The hotel's guests can thus enjoy their stay with peace of mind while contributing to the preservation of the environment.
A prime location to discover the treasures of Tours
Tours is a city rich in history and cultural heritage. Among the city's most iconic sites are Saint-Gatien Cathedral, Plumereau Square, the Fine Arts Museum, and the Château de Tours. The banks of the Loire also offer beautiful walks to admire the landscapes of the region. For thrill-seekers, it is possible to fly over the most beautiful monuments of Touraine in a hot air balloon, an unforgettable experience that allows you to discover the city from a new angle.
Interior Designer: Agence Soon Nantes
Practical Information:
Address: 15 rue Frédéric Joliot Curie, 37000 Tours
Phone: +33 (0)2 47 66 01 48
Website: Artist Hotel