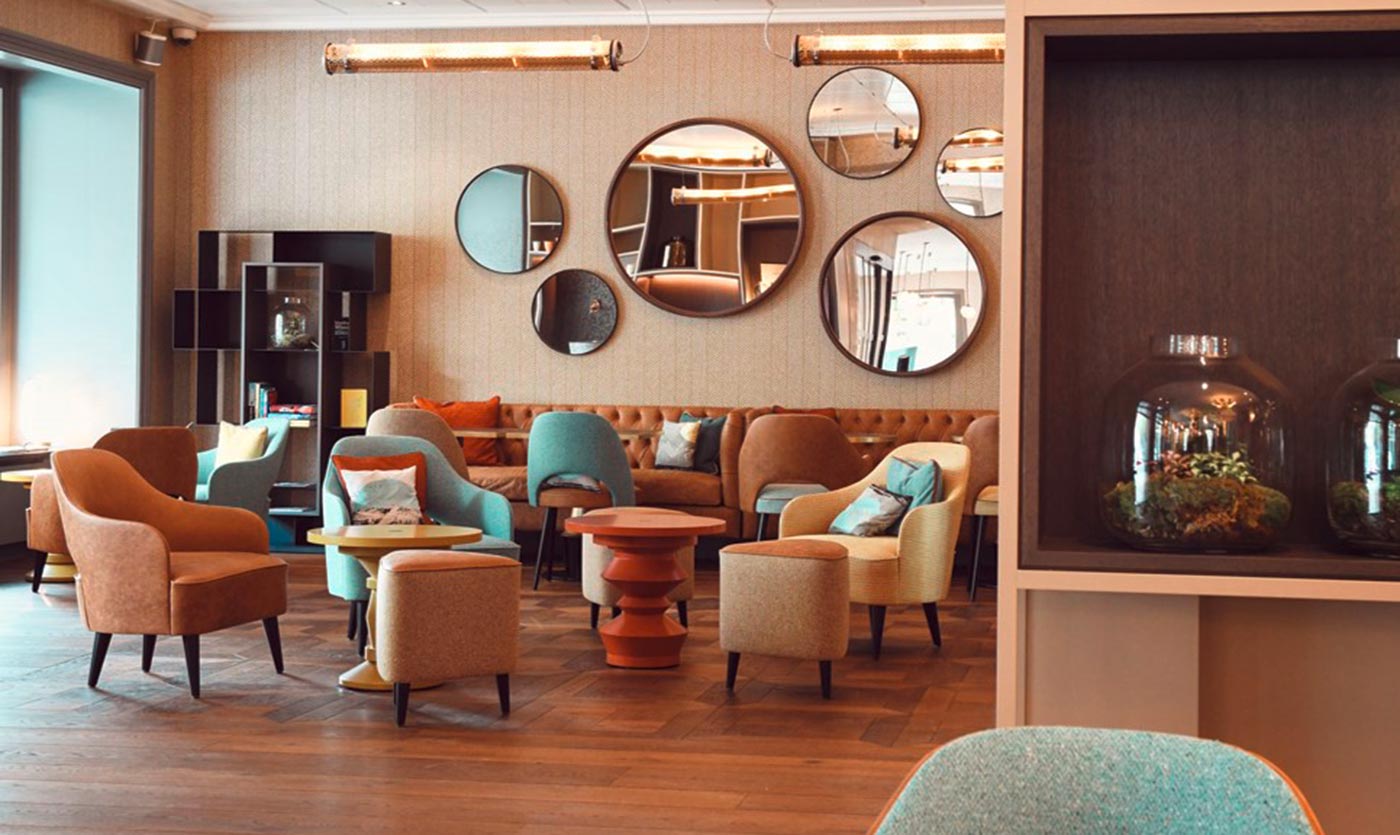 Hotel furniture created for the Opera Hotel in Zurich
Sep 24, 2019
In the heart of the vibrant and beautiful city of Zurich, the Opera Hotel boasts a unique atmosphere, carefully crafted to give this establishment a true identity. Situated in the renowned neighborhood of Seefeld, a lively place where you can shop and enjoy the bustling nightlife in the narrow streets. Only a few steps away, you will find the most famous monuments and sights of the city, such as the famous shopping street Bahnhofstrasse, the Bellevue Square or Seebad Utoquai, an historical public bath house. The Opera Hotel is the perfect place to enjoy the bustling life, while at the same time enjoying a moment of peace and quiet in a vintage atmosphere.
Recently renovated under the advises of Colette Lang Interiors, the main lobby will welcome you in with a carefully thought out interior decor: in order to create the perfect ambiance, the Opera Hotel has called upon Collinet, creating the perfect pieces to furnish the hotel lobby. Should you wait, you can sit comfortably on the Scala chairs and armchairs. Customized to fit the interior decor of the hotel, they boast a retro style with a trendy twist that is perfectly integrated in the decoration. Created in solid wood and with a color chosen by the hotel, the Pion coffee tables allow for an original aesthetic as well as a practical use. Both elegant and refined, the sitting room is also equipped with a bar to provide you with convivial and relaxing moments!
The comfy rooms each have their own layout, depending on your needs: double, deluxe rooms, suite... Each with a different interior decor for a unique experience during each of your stays. The cutting edge Opera Hotel allows you to recharge your electric car, and also provides free access to computers. The front desk will be glad to provide you with all the information that you need in order to visit the parts of the city that interest you the most. The hotel is also committed to doing charitable work, contributing to the "Cause We Are" foundation that works to support projects to protect the environment.
Choose comfort and elegance when in Zurich: visit the Opera Hotel!
Decorator: Colette Lang Interiors
Practical information:
Adsress:
Dufourstrasse 5
CH-8008 Zurich
Switzerland
Phone number: +41 44 258 99 99
Website: Opera Hotel Zurich