À la Verte Vallée Hotel
Back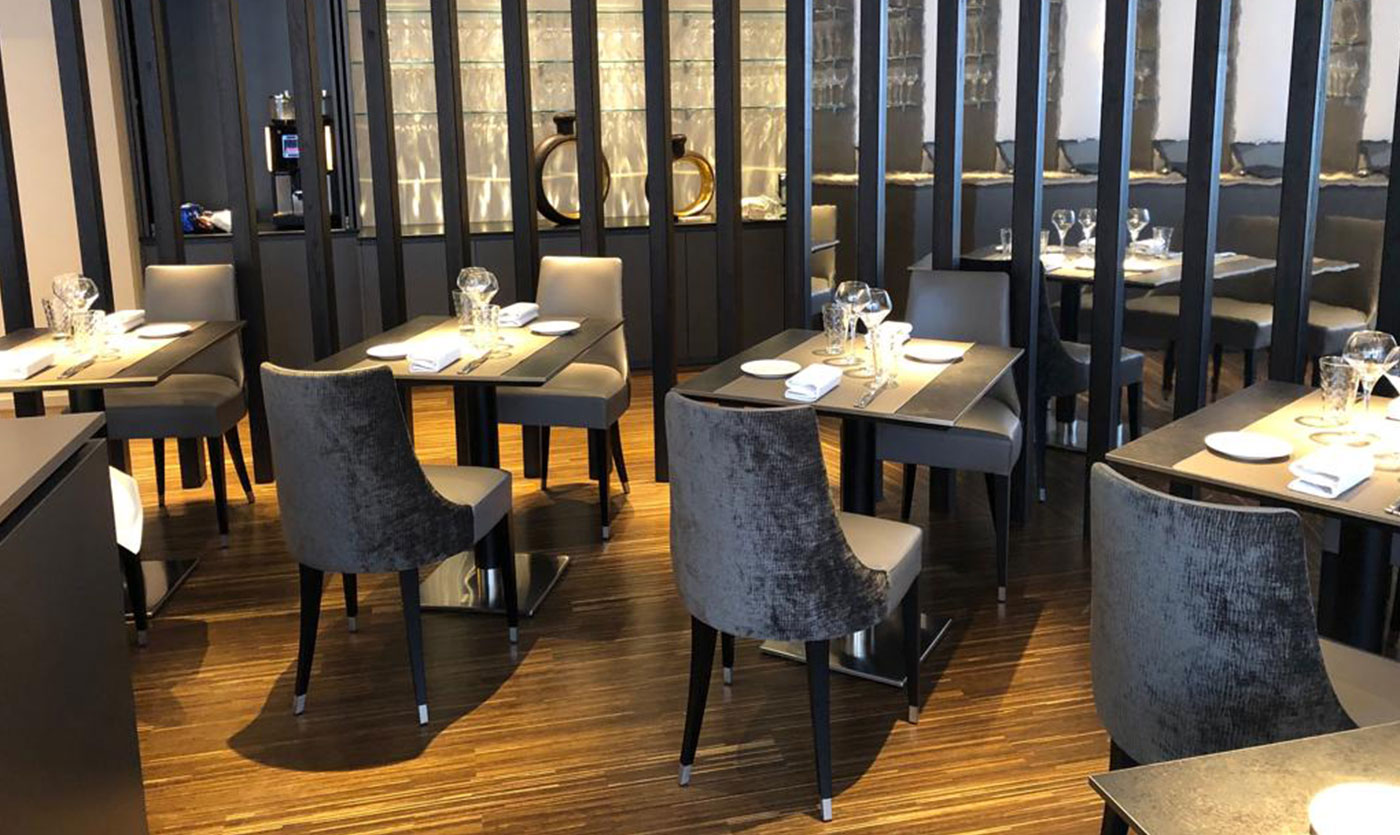 Elegance and audacity at the À La Verte Vallée Hotel
May 21, 2019
With its green valleys and its diverse and charming seasons, the region of Alsace is one of the most beautiful and emblematic parts of France. Full of incomparable treasures, the French region is home to an exceptional heritage that is worth discovering, from magnificent architecture to extraordinary landscapes. It is also a region known for its warm hospitality, which is perfectly exemplified in the À la Verte Vallée hotel! This 3 stars establishment is situated in the heights of the city of Munster, in the middle of the Vosges mountains. This elegant building feels like home as soon as you walk in the doors, and you'll be able to enjoy a truly exceptional stay. Thanks to the help of Collinet for the furnishings of the hotel restaurant, this establishment boats a warm and refined atmosphere.
As an homage to local cuisine, the gastronomical restaurant of La Verte Vallée has created a menu based on regional delicacies. The dining room is carefully furnished to create a delicate and intimate atmosphere that is the perfect way to enjoy the local ingredients. You will also be able to enjoy the well-stocked wine cellar, that carries some of the best Alsatian wines. The elegant greys are enhanced by pastel blues and soft off-white colors, creating an elegant space where you can enjoy a delicious meal. The comfortable and elegant seats created by Collinet bring a dimension of comfort and design, with the harmonious curves of the Gondole and Channelle chairs. Nox tables, with their understated design, are both practical and convivial!
In an exceptional setting, peaceful and surrounded by nature, this establishment allows for a relaxing stay, and for you to enjoy the magnificent Vosges mountains. In the La Verte Vallée Hotel, tranquility and beauty are a true staple of this establishment, with its spa and wellness center that will allow you to recuperate after a long day. The hotel also hosts seminaries and receptions in six fully furnished meeting rooms, providing the most enchanting setting for every event.
Discover the À la Verte Vallée hotel, nested between the mountains and the Alsatian vineyards, and enjoy the quiet beauty of the regional park of the Vosges mountains!
Practical Information:
Address:
10 rue Alfred Hartmann - BP 70
68140 Munster
FRANCE
Phone number: +33 389 771 515
Website: À la Verte Vallée Hotel