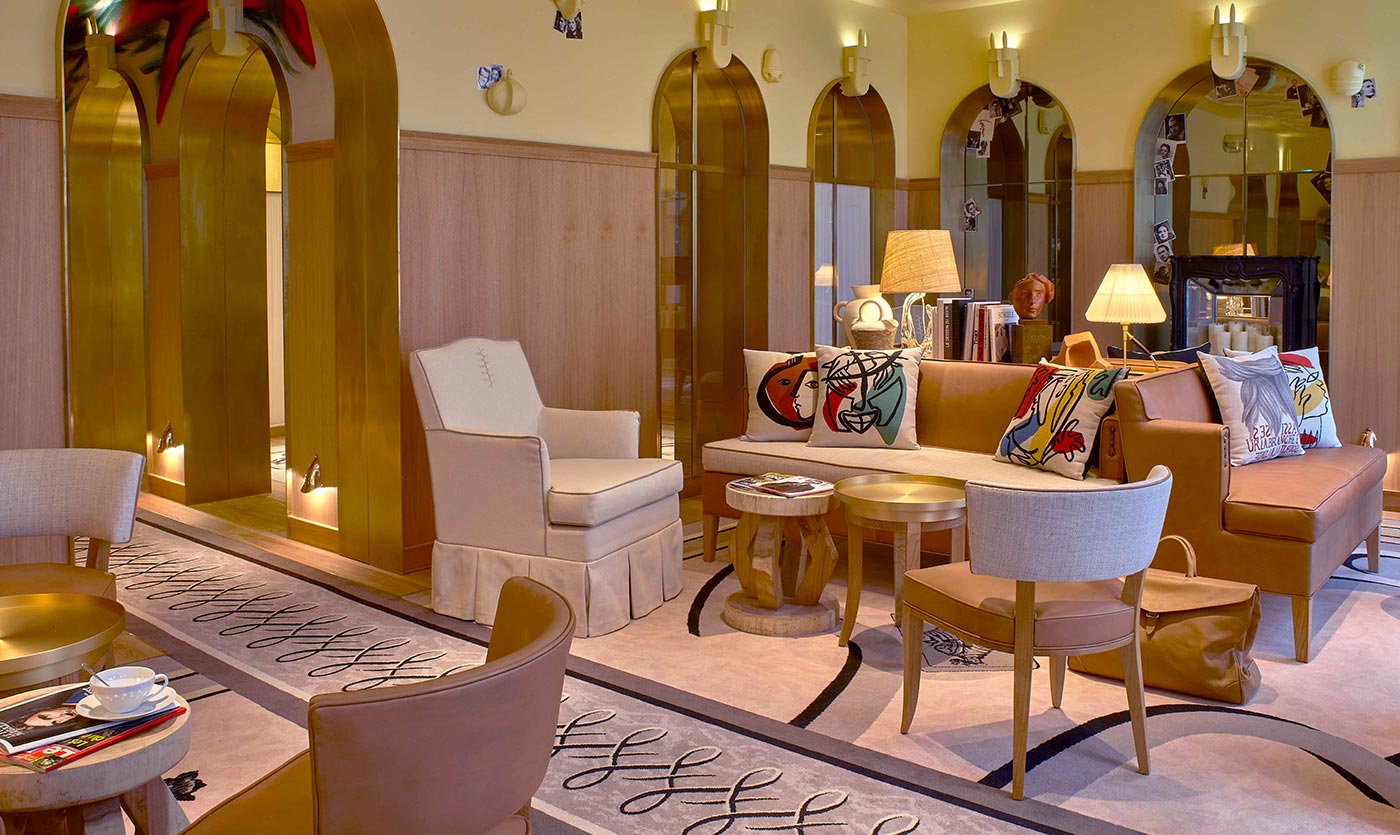 Discover the timeless charm of the furniture of the 9Confidentiel Hotel
Apr 14, 2019
Even it was just recently inaugurated, the 9Confidentiel hotel is already on its way to become a reference in the world of Parisian hotels. The well-named hotel, with its cozy atmosphere, seems like it is being whispered in hushed tones between people in the know. Situated in the heart of the very fashionable Marais district, in the 4th arrondissement of the French capital, this beautiful hotel invites you in with it beautiful Art-Déco facade.
Once inside, you will surely enjoy every little detail of the refined interior decoration with a delightful 1920s atmosphere. The salon creates a cozy and poetic ambiance with furniture that delicately blend retro angles and modern curves for a beautiful aesthetic. A well informed visitor will recognize the charm and unrivalled comfort of Collinet hotel furniture, customized upon request of the Philippe Starck agency, who took care of the interior decoration of the hotel. Do stop by the bar to taste the delightful Signature cocktails of the mixologist Nico de Soto. You will also be able to enjoy a delicate French pastry in the salon during tea time.
In the upper floors, sumptuous corridors in the same gold and rose tones as the lounge area lead to the 29 rooms and 3 suites with the most beautiful view of the Parisian rooftops. The hotel rooms are attired with the same Art-Déco aesthetic down to the smallest detail, inviting you to relax in the warm atmosphere. The in-room treatments will provide you with the perfect experience of self-care and relaxation, for a true moment of wellness.
Enjoy the elegance of the 9Confidentiel Hotel for a Parisian vacation in a truly exceptional establishment!
Practical Information:
Address:
58, rue du Roi de Sicile
75004 Paris
FRANCE
Phone: +33 1 86 90 23 33
Website: 9Confidentiel Hotel