BOMA Hotel Strasbourg
Back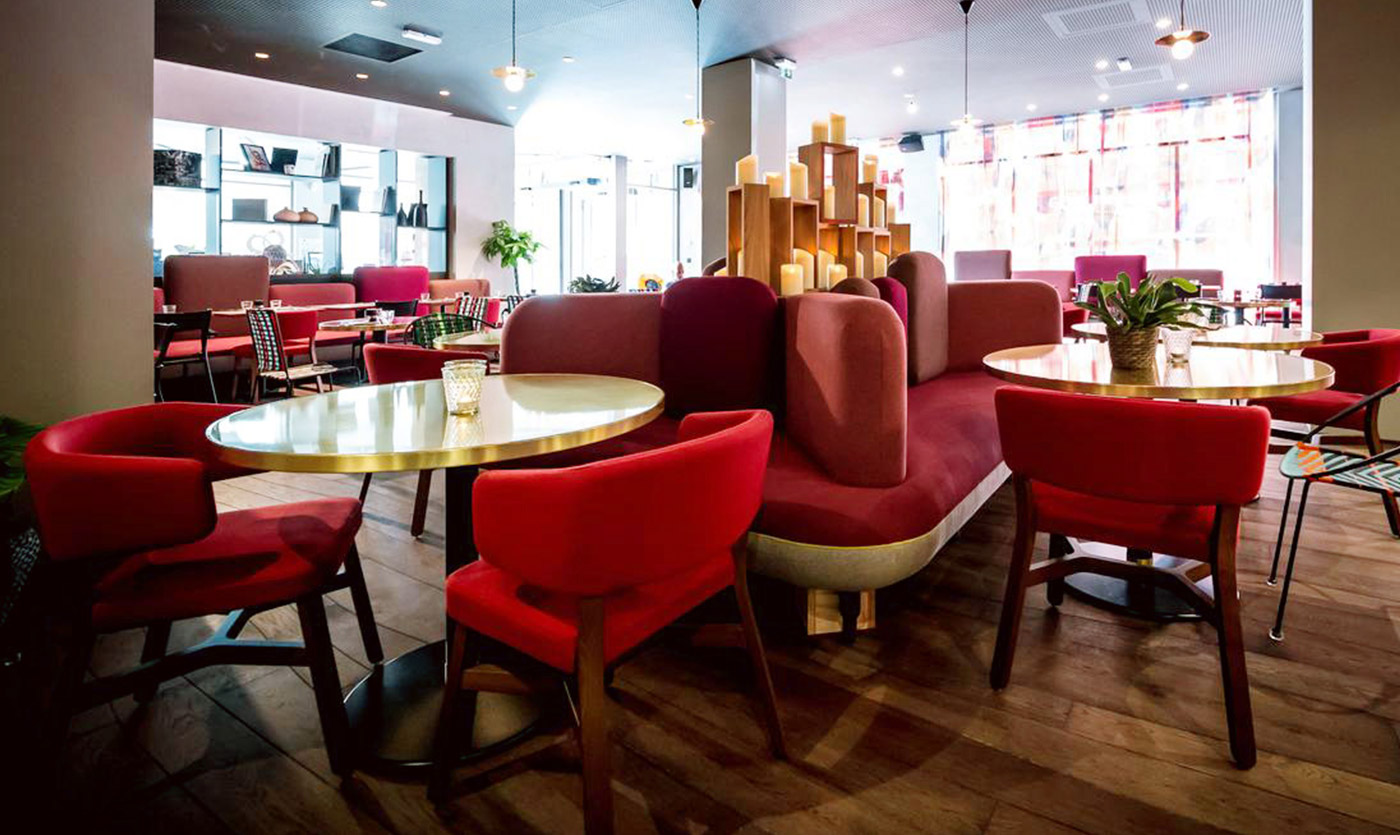 Hotel BOMA: more than a hotel, a trendy place to experience in Strasbourg
Nov 5, 2018
Away from the traditional 4-star hotels, the BOMA Hotel in Strasbourg impresses with its trendy and modern style. Opened in 2017, the establishment is already more popular than its competitors. Less elitist, it offers the benefits of a very high standard services!
For a night or for a longer stay in the Alsatian capital, the Hotel BOMA allows you to enjoy one of its 103 rooms, all tastefully decorated, in a chic ethnic atmosphere.
The hotel BOMA is also a bistro, accessible to all, from breakfast, to the on-the-go lunch at noon to the wine bar or chartreuse in the evening. Enjoy a wide variety of local and international dishes in a superbly inspired setting. The Strasbourg architecture studio Les Agenceurs has managed to create a festive and dynamic place to live by playing on forms, spaces, colors and a carefully selected Collinet lounge furniture
A real dining room with various faces, both bar and lounge, a warm environment where it is good to relax at any time of the day.
Contact information:
7 Rue du Vingt-Deux Novembre
67000 Strasbourg
France
Website: Hôtel BOMA
Phone: +33 (0)3 90 00 00 101