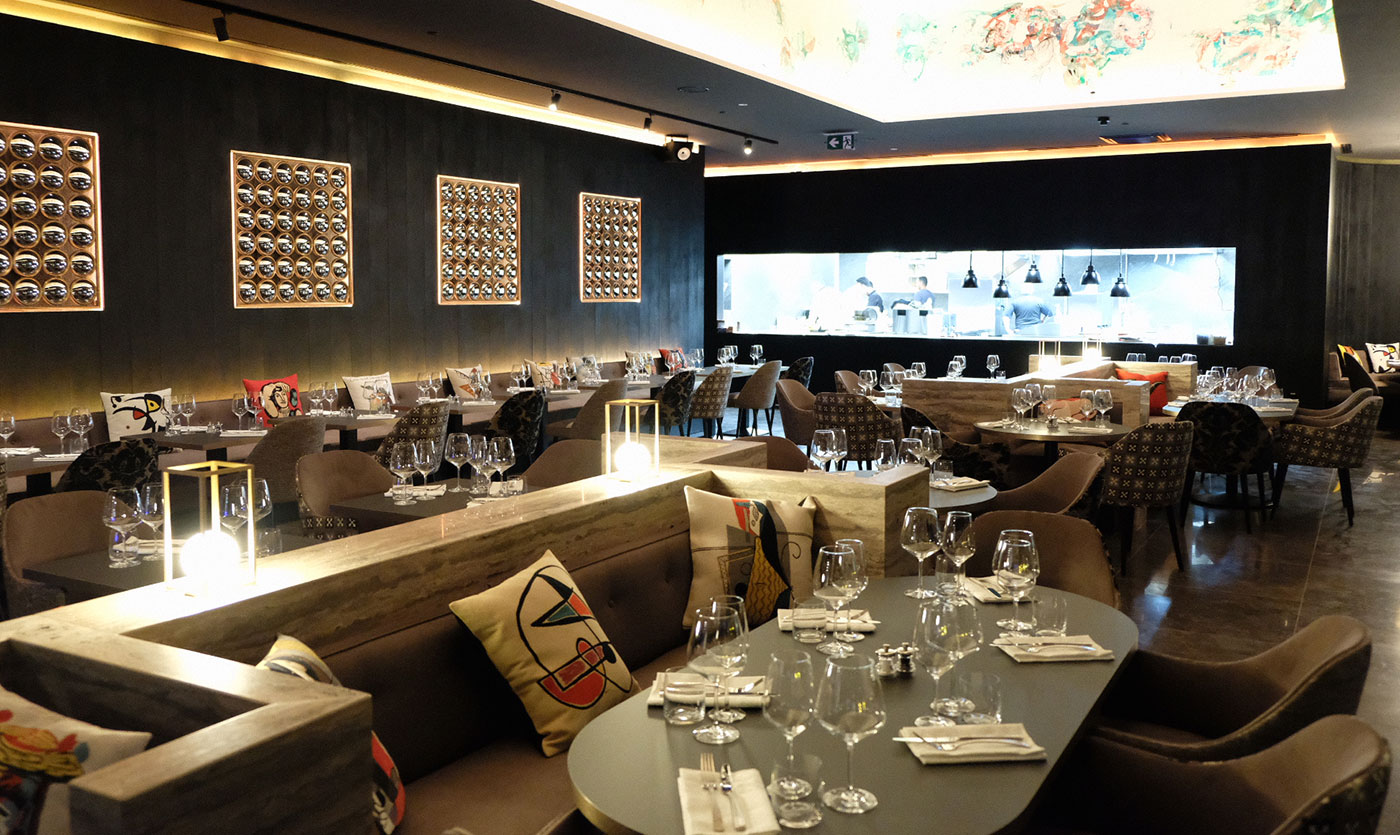 The Skybar Luxembourg, a perfect night in Luxembourg
Aug 20, 2019
On the roof of the new extension of the City Concorde, the Skybar Luxembourg is an all inclusive concept that allows you to enjoy a night out like no other, with a bar, a restaurant and a night club! Eclectic, design and definitely hip, this establishment is truly exceptional. During the summer, you can enjoy a drink or a delightful lunch on the terrace with a beautiful view of the city. After midnight, you will succumb to the dancing fever on the dancefloor! With a cuisine that is both innovative and definitely trendy, the restaurant will rope you in and invite you to discover more of this extraordinary establishment.
With a menu that changes with the seasons, innovative and always refined, the Chef Rebaud Nols invites you to discover and to share the delicate flavors of world cuisine. With an open kitchen, you can discover the bustling activity behind the stoves, or enjoy the colorful ceiling and its nuanced shading. With an interior decor inspired by art déco, you will dive into a timeless universe that is built on rich colors and noble materials, from marble to dark, luxurious wood. Custom built by Collinet for the Skybar, the Scala chairs and armchairs add a touch of comfort and elegance to the dynamic dining room, thanks to the motifs of their fabric and their unrivaled comfort. The benches are peppered with colorful pillows for a very modern style.
Halfway between a lounge bar and a restaurant, the dining room is perfectly suited to enjoy the surprising taste of fusion cuisine. The bar is also a must try with exquisite drinks, from delightful wines that you can enjoy on the terrace to fresh cocktails with delicate and well balanced flavors that will surprise you! If you are in Bertrange, don't miss the many sides of this diamond, from restaurant to bar and nightclub!
Practical information:
Address:
80, route de Longwy
L-8060, Bertrange
Luxembourg
Phone: +352 26 44 14 14
Website: Skybar Luxembourg