Westminster Le Touquet Hotel
Back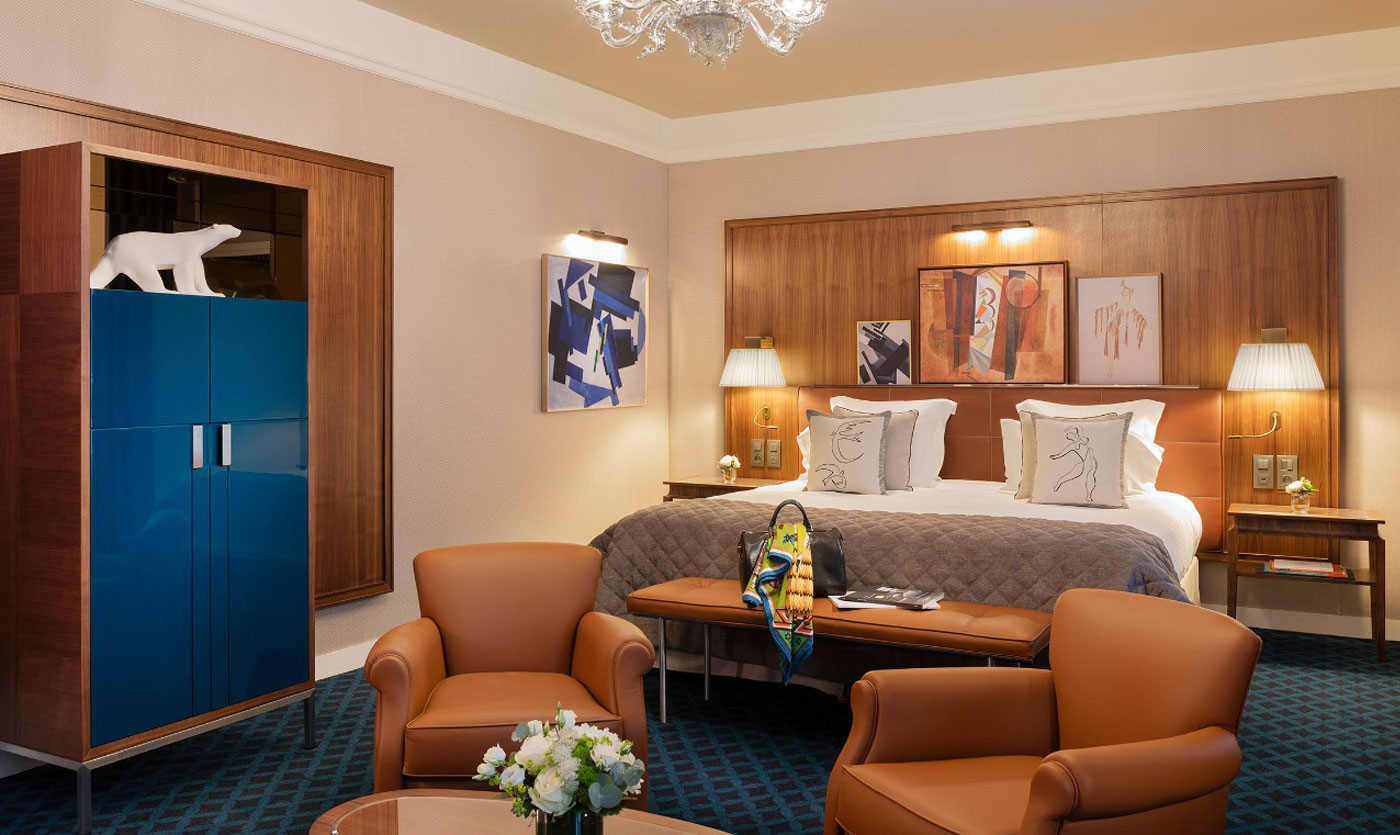 At Le Touquet, Collinet furniture contributes to the discreet luxury of the Westminster Hotel
Mar 9, 2021
Less than 3 hours from Paris, but also from Brussels and London, Le Touquet is a seaside town which has a lot to offer. Among the many listed buildings, let yourself be tempted by the Art Deco facade of the Westminster Hotel. Right in the heart of the city, its designer interior offers you the charm of discreet and contemporary luxury, equal to the moments that this pearl of the Touquet hotel industry promises you.
THE WESTMINSTER HOTEL: THE PERFECT COMPROMISE BETWEEN LUXURY AND MODERNITY
Each space of the Westminster hotel offers an adapted atmosphere, all in ergonomics and practicality. Thus, the spa is a true environment of softness and voluptuousness, entirely dedicated to your relaxation. On the lounge side, the numerous bookshelves as well as the fireplace seem to suggest a cosy lounge moment. In this space, the walls are adorned with natural wood and the interior furniture chosen in brown, combined with green lights discreet enough to offer a truly comfortable atmosphere, not without recalling the luxurious decor of the largest American university libraries. The different sets of sofas, armchairs and coffee tables, however, seem just as perfect for relaxation as they are for a work space or a cosy meeting table. Finally, the restaurant room and its contemporary design promises you an unforgettable gourmet meal from the first glance. The tables and chairs of the restaurant furniture ensure you a comfortable moment and the layout is of the most beautiful effect, ergonomic and aesthetic.
THE WESTMINSTER HOTEL ADOPTS COLLINET FURNITURE
After enjoying the many common areas, let's go to the bedroom. Entirely renovated by Bruno Borrione in January 2020, you can only admire the interior design and decoration. To furnish these spaces, the interior architect has made a selection of designer furniture with impeccable finishes. Bed, bedside table, storage furniture ... you will find only top-of-the-range furniture, solid wood and noble coverings. To embellish the fittings, the designer chose the professional furniture specialist, Maison Collinet. Among the wide range of French-made furniture, the Club Moustache Sofa and the Crosse Armchair were selected by the designer. Between tradition and the latest trends, their comfortable seating comes to sublimate your space. Whatever the range of accommodation chosen, rooms or suites will delight you with their warm and luxurious ambience, with their careful arrangements and designer furniture.
The Hotel Westminster has succeeded in combining luxury, comfort and modernity. The work of furnishing the different spaces, for results that are always contemporary, with touches of tradition, will delight you throughout your stay. If you consider the charm of Le Touquet, pearl of the Opal Coast, hesitation is no longer allowed, your next destination is set.