Villa Camoufle, a luxury Bed and Breakfast
Back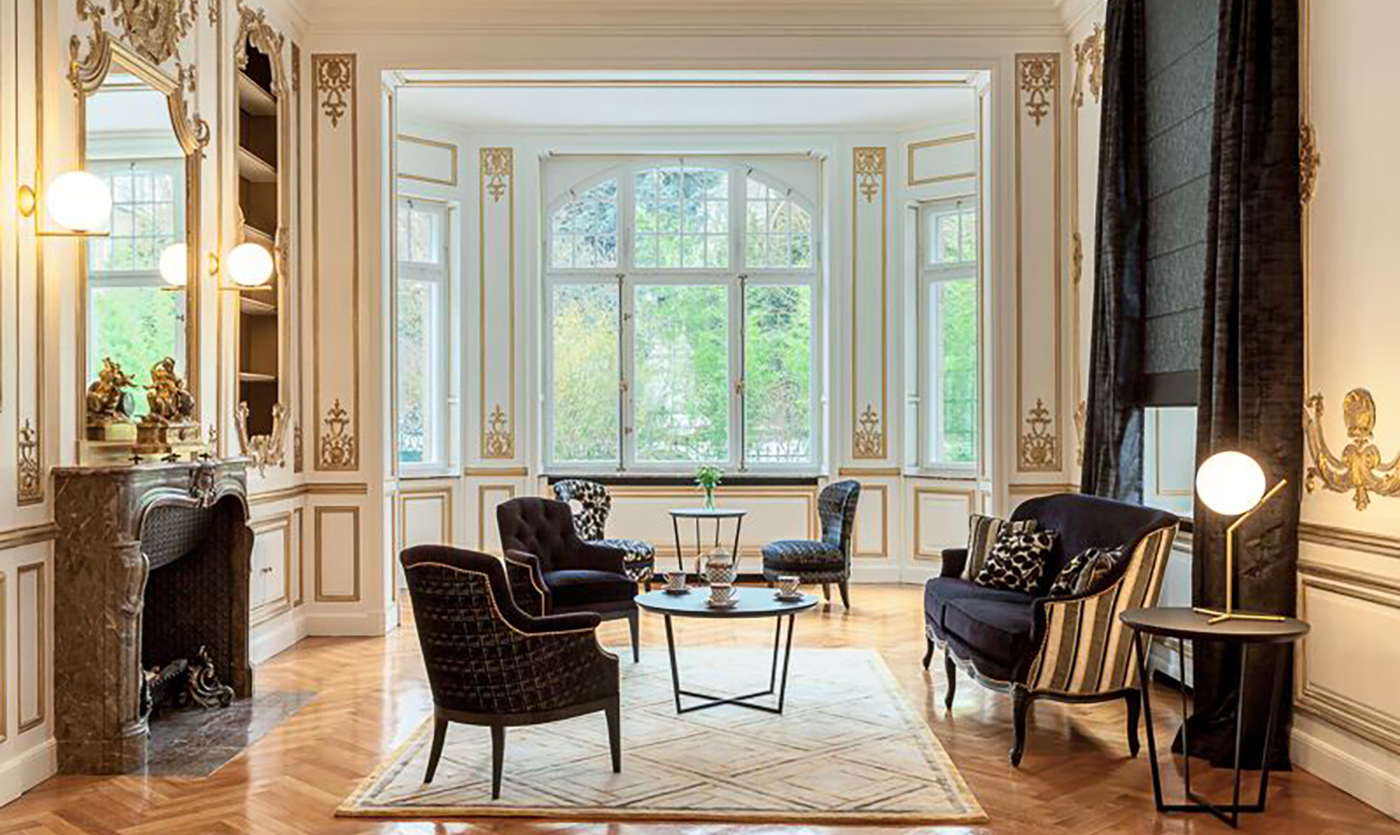 Design & Elegance in a luxury French Bed and Breakfast with Collinet furniture
Dec 31, 2019
Located less than two hours by train from Paris, the historic city of Metz holds many treasures in terms of tourist accommodation, like the Villa Camoufle. This luxury bed and breakfast combines style and finesse in an enchanting setting. Enjoy the charm and the architecture of this establishment, right in the heart of the city, in front of the Camoufle tower, vestige of the old medieval enclosure of Metz. A precious and timeless place, the Villa Camoufle, housed in an old mansion, offers an exceptional setting carefully arranged by the work of regional artists. Sublimating the space with their unique design, Collinet furniture finds its own place in this sumptuous decor, like the Milano desk which brings a breath of modernity to the rooms.
The common areas are just as charming, combining contemporary objects and historical decorations. Offering a fitness center and a garden, Villa Camoufle will appeal to a demanding and knowledgeable patronage, who knows how to appreciate high qualities of comfort and aestheticism. For breakfast, the Mist armchairs dress the living room and offer their elegant curves for an auspicious moment where you will be able to unwind and seize this delightfull experience.
Visit Villa Camoufle in Metz and experience the excellence of its services.
Practical information:
Address:
13 Rempart Saint -Thiébault
57000 Metz
Phone number: +33 6 81 27 26 27
Website: Villa Camoufle