The Renaissance Brussels
Back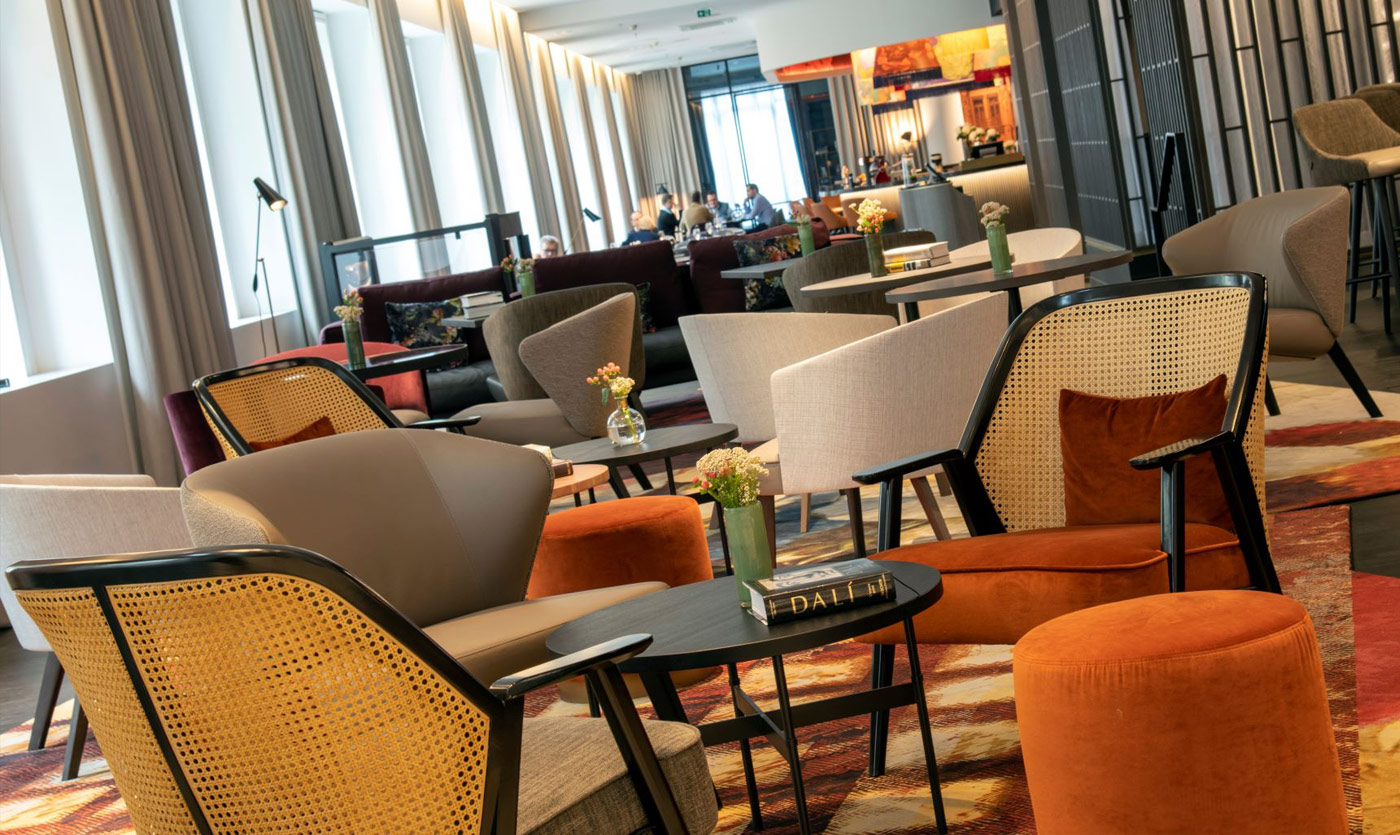 Collinet's furnitures at the Renaissance Brussels Hotel
Aug 27, 2020
At the heart of the belgian capital, discover the Renaissance Brussels Hotel whose location suits for business travelers or leisure travelers. Luxury 4-stars hotel with numerous facilities as the fitness center or the swimming-pool give the opportunity for travelers to access a source of well-being. The Renaissance Brussels Hotel combine sobriety and a colorful decoration, modernity and vintage charm thanks to Collinet's furnitures which gives the cosy atmosphere with designed furnitures.
The architect and decorator Fenzy design was able to convert the space in the lounge and in the lobby to propose a real moment of relaxation and rest for travelers during their trip. In these spaces, the Kan chair from Collinet's collection is here and identifiable by the luxurious cannage at the back of each chair. The hotel presently has 238 rooms on 6 floors with 24 suites all decorated with a lot of taste. Even if there are a lot of restaurants and bars around the hotel, there is the possibility to discover the Poet, the new bar and restaurant in the Renaissance Brussels Hotel to enjoy an appetizer or a diner in an idyllic setting and a retro atmosphere. Two word to describe this place : casual and chic. Finishing touches in each spaces in the hotel and in the restaurant shows the quality reflecting it's up-market positioning. The size of each room is minimum 27sqm with a dressing, chairs, and a big king size bed and the possibility to install a rollaway bed with extra. The bathroom is equipped with a bathtub shower and a hairdryer to afford an optimal comfort. A lot of storage spaces and a desk with a chair are provided and allow each traveler an organization in each room or suite during his trip.
One of the most important quality of the Renaissance Brussels Hotel is to propose for business travelers 634 sqm of flexible working spaces furnished with a lot of taste to welcome all professional events which require high-tech installations and a decoration with contemporary shades.