Senses Room at the 2018 EquipHotel Exhibition
Back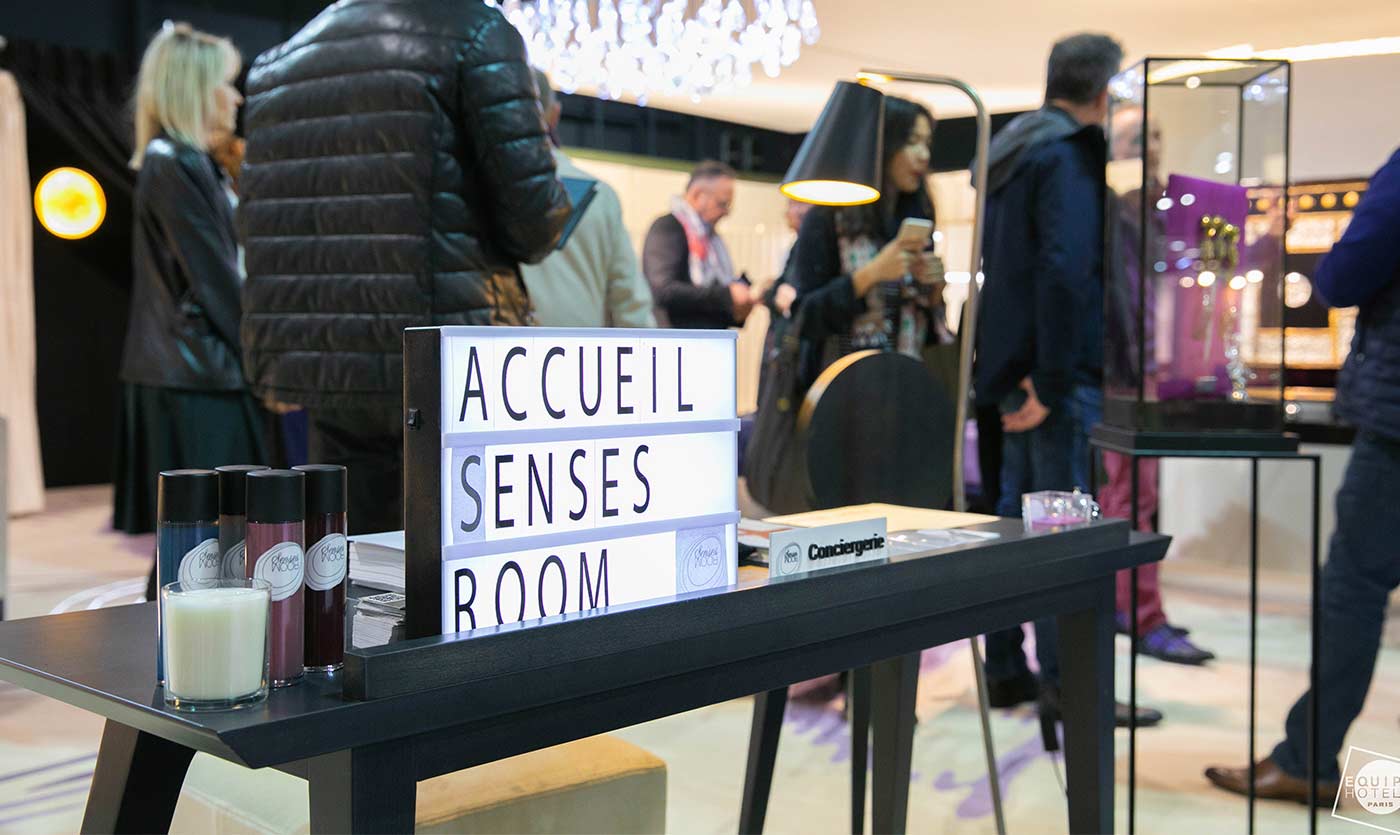 Discover the extraordinary hotel room: Senses Room
Dec 19, 2018
During the 2018 EquipHotel Exhibition in Paris was presented the third edition of the Senses Room, as extraordinary as ever, an experience that featured this year the beauty of the Fibonacci golden number, symbol of the utmost beauty. Once again, this creation was an unmissable part of the exhibition, that provided visitors with a true experience of all the senses, from sight with its elegant shapes and colors, to touch and even earring with a vibrating sound diffuser.
The Senses Room introduces the future of hotel rooms, designed as an aesthetically pleasing space, but also practical and easy to access for people with reduced mobility. This bet has been won thanks to the designer Francis van de Walle, who managed to create a truly comfortable environment that would fit perfectly in the most luxurious hotels, all while engaging in an ethical reflection, thanks for example to the use of recycled materials. The furniture of the Senses Room has been created with a "Design for All" approach, which makes it perfectly adapted to all of its users, including handicapped people.
"Made in France" is also at the forefront of this reflection, creating in the Senses Room an elegant ambiance and an exceptional comfort for all. In order to create this extraordinary hotel room, Francis van de Walle called upon the savoir-faire of Collinet, including the elegant Milano Collection! Discover now this exceptional creation, that poses the question of what comfort and accessibility will mean in the years to come.
More information: Senses Room