Maison Aribert Restaurant
Back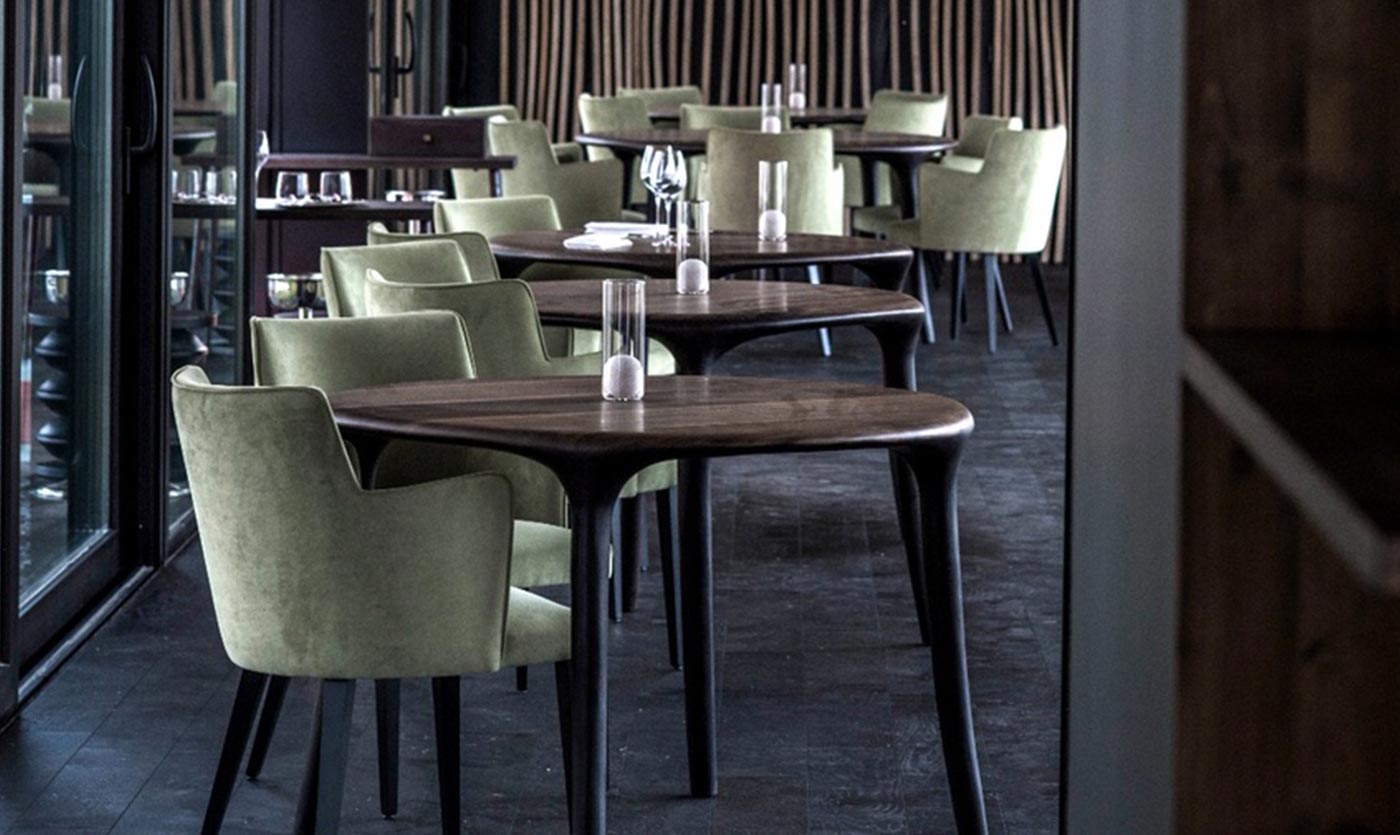 Elegance and design: discover the restaurant chairs of Maison Aribert
Mar 28, 2019
Not far from the city of Grenoble, in the art of the famous and beautiful nature reserve of the Vercors, the Chartreuse and Belledonne, is nested a true jewel of a restaurant. In harmony with the extraordinary beauty of its surroundings, the hotel-restaurant Maison Aribert has taken root. Born from a true philosophy of both human contact and an ecological approach, centered around artisan savoir-faire and sustainable practices, this establishment is imbued with a very particular spirit that mixes an understated luxury and a warm conviviality. A winning bet for its creator, Christophe Aribert, who chose to launch this establishment in his region of origin.
Two Michelin stars and 4 Gault et Millau toques have already rewarded the culinary arts of this mountain sport aficionado. His philosophy is deeply rooted in nature and the respect of its products, which transfers into the delicate and authentic dishes. Imaginative, harmonious, the cuisine of Maison Aribert reveals a great finesse that suits perfectly the beauty of the surrounding landscapes, to which they are an homage thanks to local and fresh produce.
Such a delightful cuisine deserved to be sublimated by the most refined of interior decoration! In the dining room, guests can enjoy a warm and inviting atmosphere thanks to an interior decor that plays with materials and understated color to create a truly elegant space. The light green touch of Collinet chairs is a perfect combination with the brown tones, a reminder of surrounding forests. The velvety upholstery of the Collinet Cosmos bridge chairs add a soft touch to the room, and their elegant curves are a true invite to spending a comfortable moment in a unique ambiance.
Come and discover the true excellence of the restaurant Maison Aribert, and enjoy a delightful time in the establishment dedicated to well-being and the love of good food.
Interior designer: Georges RIU
Practical Information:
Address:
229 Chemin du Cheval Perdu
38410 St Martin d'Uriage
Phone: +33 4 58 17 48 30
Website: Maison Aribert