COM' DES CHEFS RESTAURANT
Back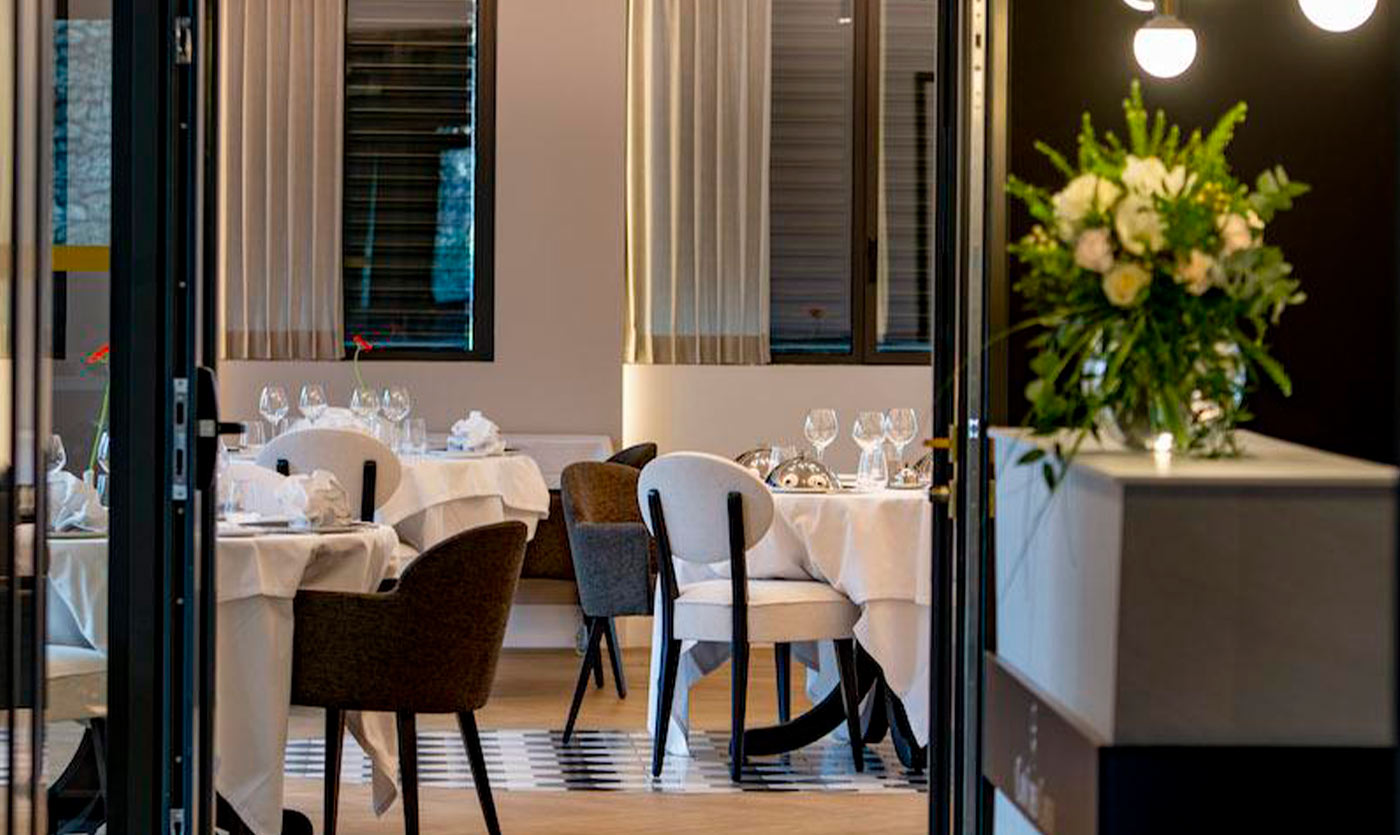 Modernity and discovery, check out the restaurant Com des chefs
Jul 6, 2021
The city of Auxerre does not only offer an impressive cultural and architectural heritage. Indeed, looking to the future, it also welcomes future generations of chefs at the CIFA de l'Yonne (training center in the restaurant industry). With an outstanding quality-price ratio, the apprentices of the restaurant Com des chefs welcome you in the kitchen. In the dining room, the facilities are as good as their talent.
The renovation of the dining room, the brasserie and the wine cellar was undertaken by the interior designer Elizabeth Purssel (Hannah Elisabeth Interior Design Agency). The selection of the dining room furniture was made from the wide range of customizable furniture from Maison Collinet. The first impression of the gourmet restaurant is that of a contemporary art gallery. Indeed, the lighting fixtures are integrated into the ceiling in round and elegant lines. Walls and furniture have been selected in black and white colors, except for the brown of the floor, artworks and shelves decorated with objects that bring some colorful touches to this interior space. The modern style of the room is complemented by designer furniture from the professional furniture manufacturer. For example, the Sphere designer chair is paired with the Hypsos bridge with arms and the Opera chair, around a white tabletop. Among the many colors of the solid beech wood coverings and structures, the decorators chose black-and-white to integrate and enhance the aesthetic and ergonomic design of the space.
The brasserie part welcomes you in a darker decor, which offers a lounge and comfortable side with its design bar, high chairs and benches. Here again, the architects opted for sober colors, clean lines and original lighting. The seat and back of the restaurant chairs combine a solid wood structure with white upholstery to match the wooden table tops and the taupe color of the benches. The whole is friendly, in a bistro style. The restaurant's cellar is open through large bay windows, as an invitation to wine tasting. Thus, the furnishing of the establishment is neat until the finishing touches, without the designers having neglected any space, for modern, cozy and ergonomic results.
The two environments of this design restaurant have nothing to envy to the professionals of the restoration. The establishment keeps all its promises, from the layout of the design furniture to the plates. All you have to do is book a table at the application restaurant to discover the talents and gastronomic dishes of tomorrow.