Odette, the new cosy restaurant of the Rostang family in Paris
Back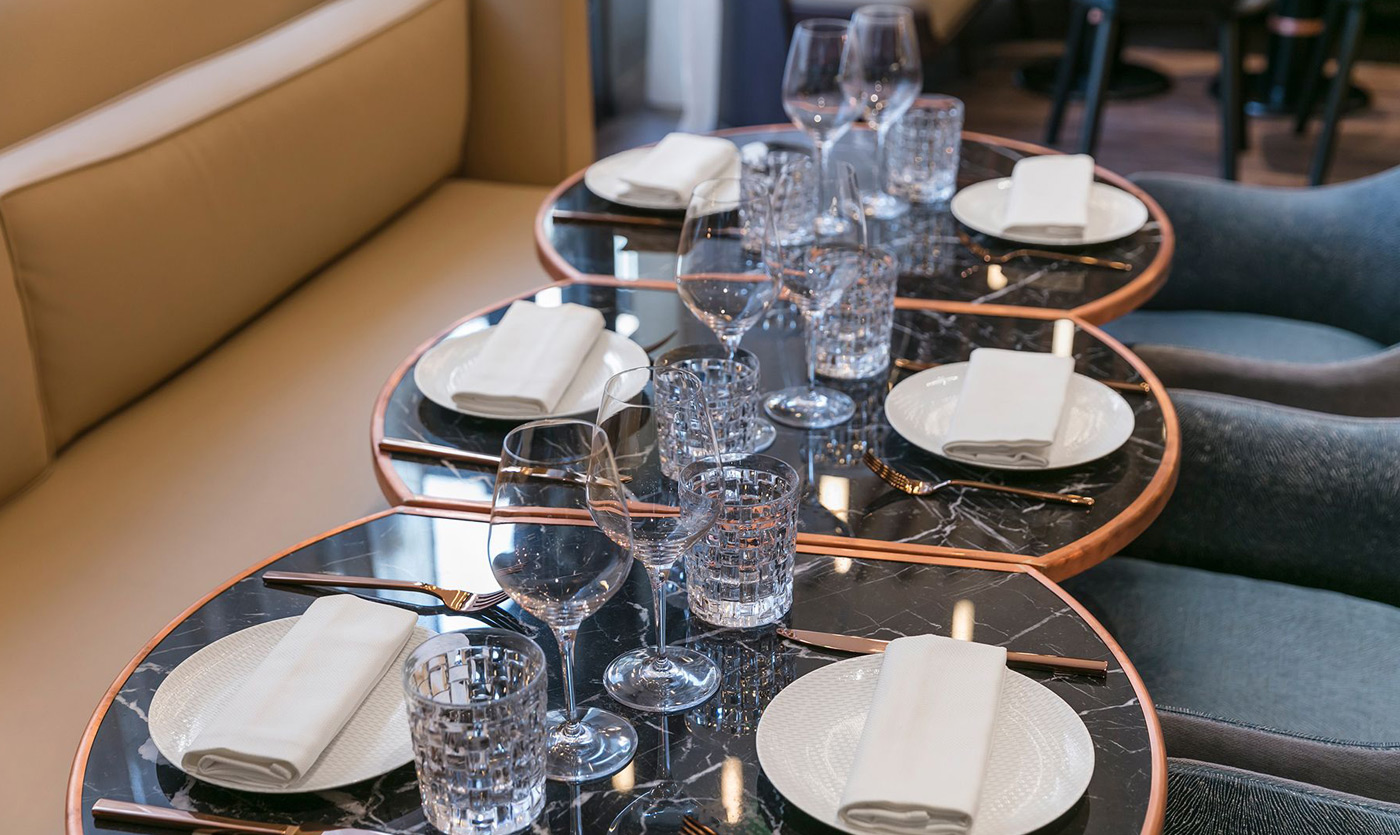 Odette, the cosy restaurant of the Rostang family in Paris
Dec 18, 2017
The Rostang Family proudly opened its 7th restaurant, situtated in the 5 stars hotel Maison Albar Hotel Paris Céline near Les Halles in Paris. Named Odette, this restaurant is open all day without interruption. A true "urban inn", this establishment has the charm of an authentic, old-school French restaurant as well as a refreshing take on the subject.
The very chic decoration, imagined by Alexandre Danan from the EDO agency, is composed of a large central table, a stylish counter and some nooks where you can loung with your friends. The tables, with their marble trays, and the elegant chairs bring comfort and and feeling of conviviality, while the large Collinet bench and its playful shape will allow you to enjoy and unequalled gastronomic experience. On the menu of the Odette restaurant, you will find simple and contemporary dishes, composed of fresh, local products and meant to be shared, just like at home.
Yannick Lahopgnou is the head chef of the restaurant, and earned his stripes at the famous Meurice restaurant under the helm of Yannick Alléno. He also spent some time working in Osaka in a stared Michelin restaurant. The chef makes it a point of honour to work with the best fresh products. Therefore, the menu changes everyday depending on the deliveries of the market.
A place that truly should not be missed under any circumstances!
Contact details:
23/25 rue du Pont-Neuf
75001 Paris
France
Website: www.maison-albar-hotel-paris-celine.com/odette-lauberge-urbaine
Phone number: +33 (0)1 44 88 92 78
Discover the furniture of this establishment: