New 2022 Collinet catalogue
Back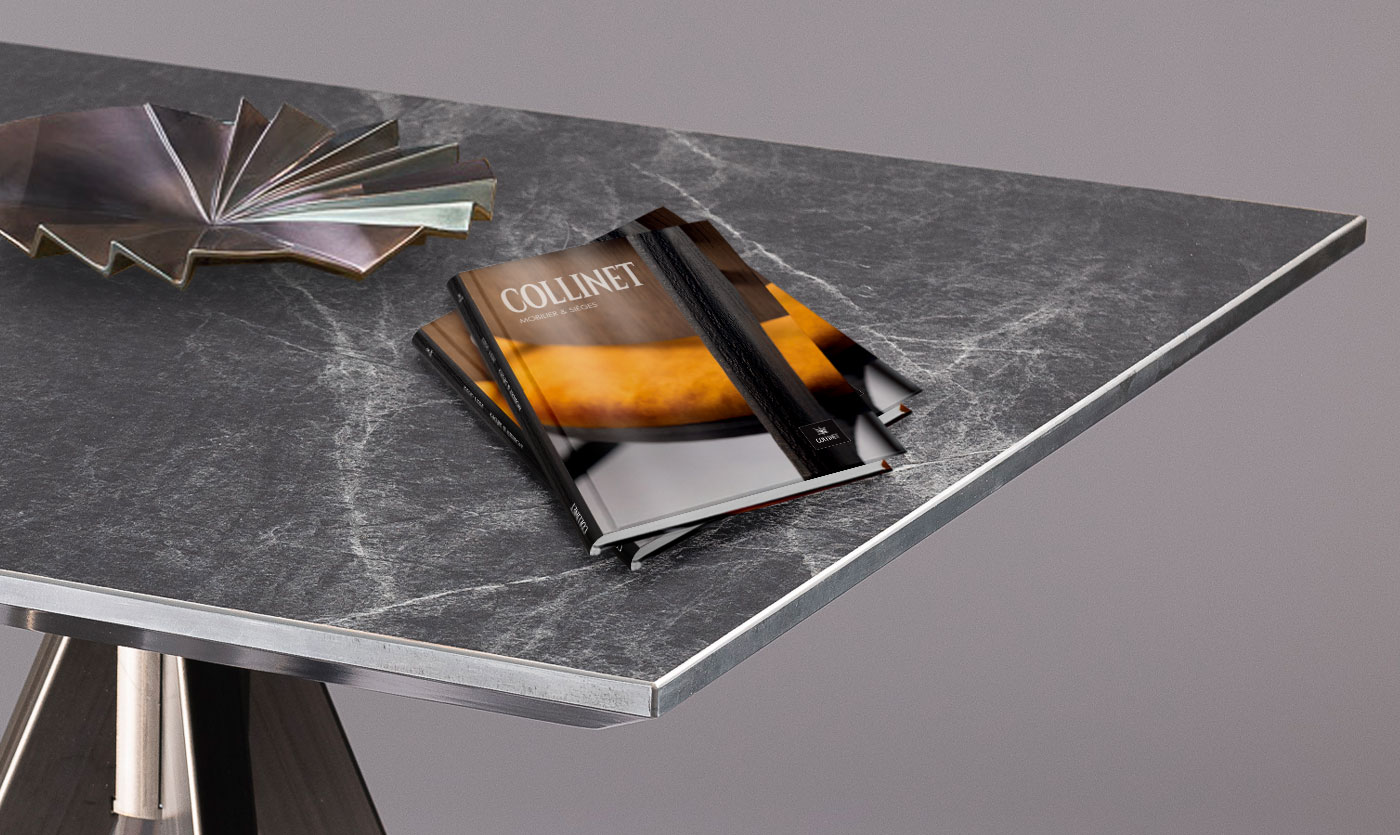 The new Collinet catalogue is waiting for you!
Oct 26, 2021
The Collinet catalogue has been given a makeover to present more and more designer and customizable furniture, this time inviting you to travel around the world.
Whether you own a hotel, a restaurant or a bar, or you are the manager of a retirement home, browse the 340 pages of the 2022 catalog to find inspiration and make all your planning dreams come true.
Many new products await you, including the Cosy or Betty sofa and armchair collections, which will seduce you with their ultra-trendy colors, sometimes playing the card of softness, sometimes that of vitality. The new collection of Soon chairs, for its part, gives pride of place to sobriety and timeless modernism to give ever more charm to the interior decoration.
This year, Collinet also wanted to highlight the close collaboration maintained with the various designers who have all created sumptuous models. These include Sacha Lakic, designer of the famous Scribe, Passion and Illusion chair collections, but also Claude Robin, designer of 5 table collections.
Browse and download our new online catalog now or do not hesitate to contact us if you wish to receive the paper version. We will then be happy to send it to you as soon as possible.