Mercure Bords de Loire Saumur Hotel
Back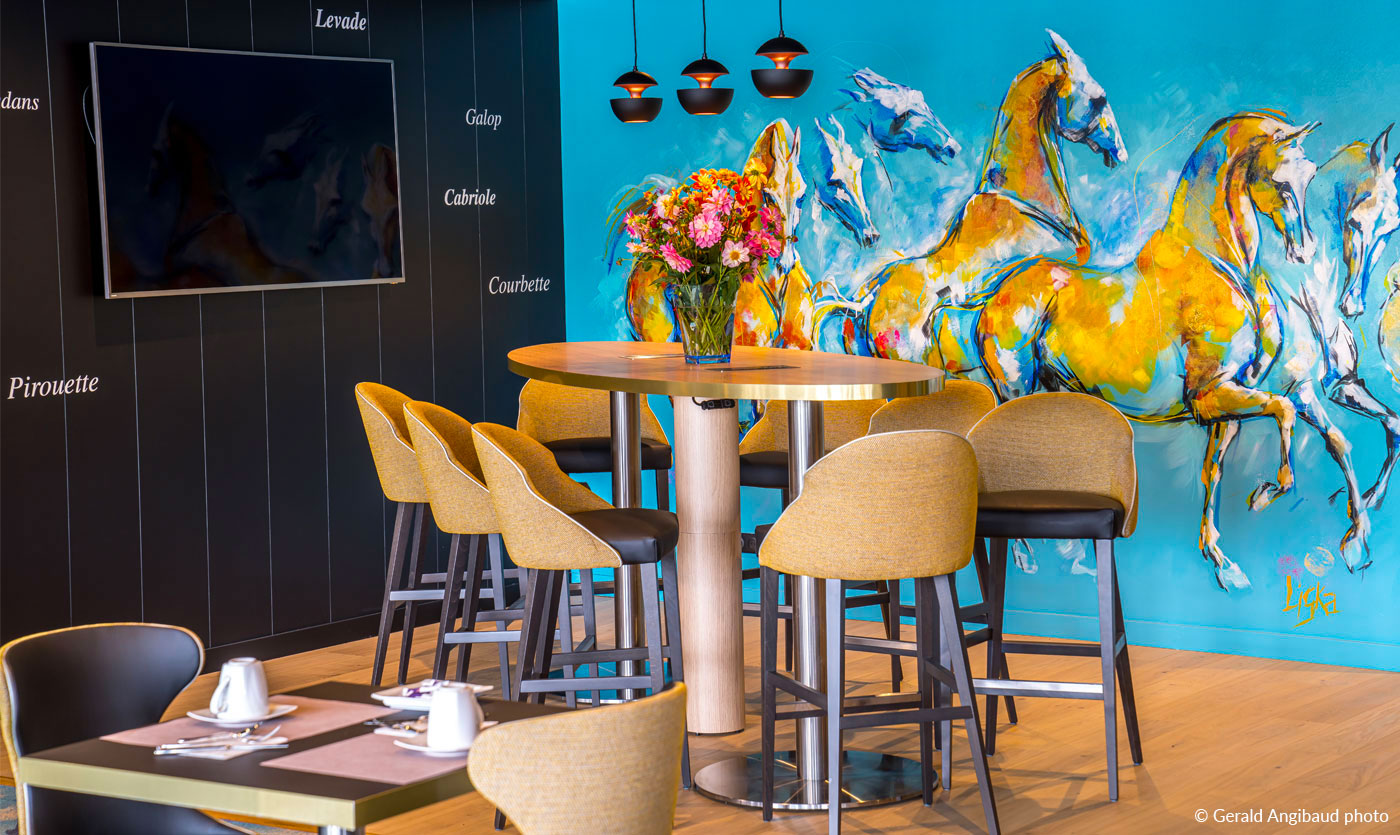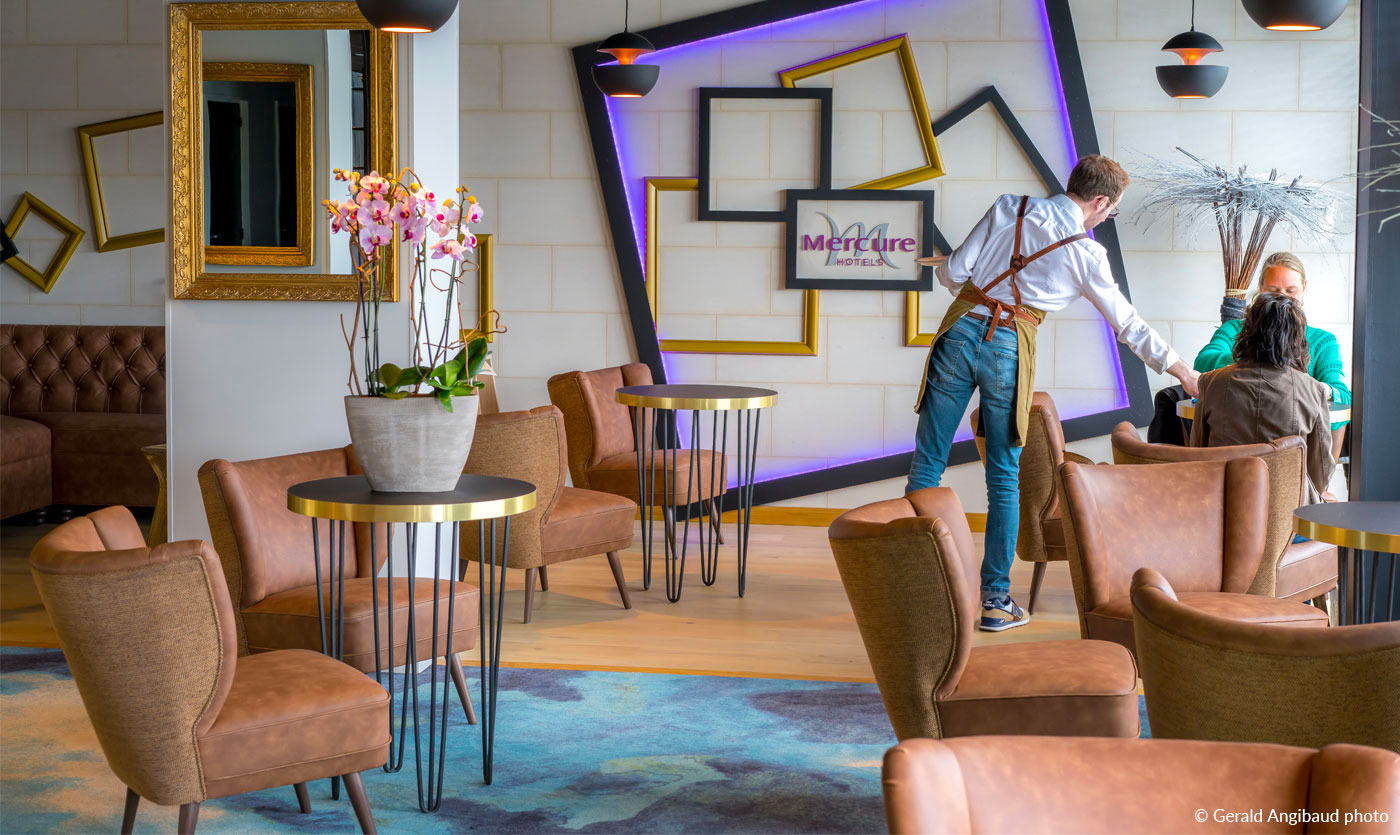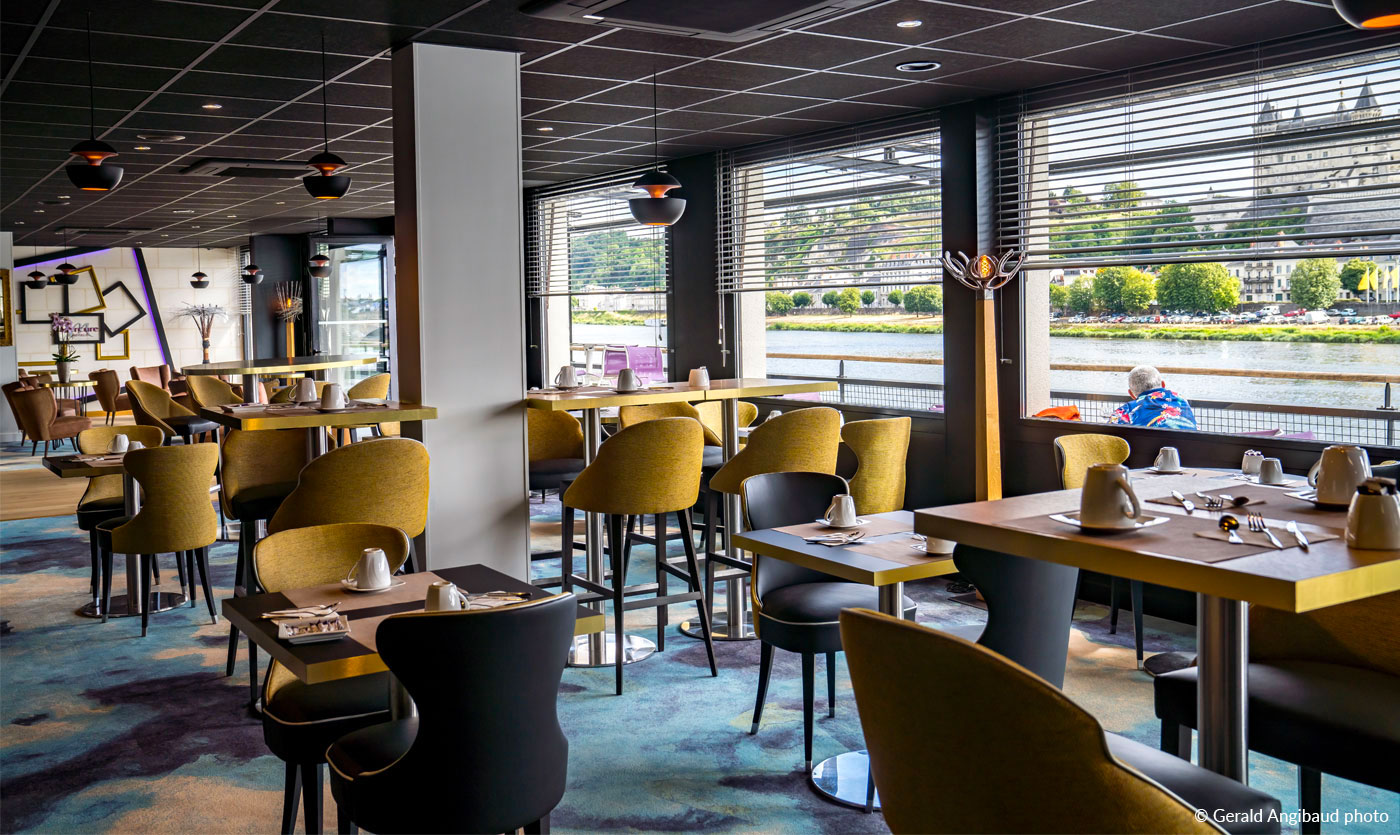 Collinet invites you to discover the Mercure Bords de Loire Saumur Hotel
Mar 9, 2021
If you follow the legendary Loire castles circuit, visiting Saumur is a must. For your stay, the Mercure Bords de Loire hotel welcomes you in the idyllic setting of the Offard Island. Beyond the historical heritage and the landscapes, you will discover a high-end and contemporary interior decoration and furnishing.
The HOTEL gets a makeover with Collinet furniture
The renovation undertaken in November 2019 has allowed to assert a contemporary and ergonomic style. With this in mind, the architect selected the Maison Collinet, a specialist in professional furniture, and its wide range of furniture.
The Hypsos bar stool was chosen to furnish the bar, but also for the restaurant furniture, consisting of alternating low and high tables. The coffee tables are combined with the chairs from the Gondole furniture line and their solid beech structure.
Finally, the Folie's slipper chairs and Woodoo benches welcome you in a bright and cozy lounge atmosphere for work, relaxation or exchanges.
The hotel and its timeless furnishings
Thus, the decorators' choice of furniture has been oriented towards design and comfortable furniture from the Maison Collinet, which also offers a wide choice of colors for each room. The quality furniture manufacturer assures the designers a French manufacture and meticulous finishes that do not allow for hesitation.
The layout of the hotel's common areas is also decorated with decorative objects, lights and works of art to perfect the contemporary atmosphere. Everywhere a decoration with pure lines and designer furniture, selected to fit out the hotel according to the latest trends in interior design projects.
On the hotel side, the interior architects have deployed the same talent and attention to detail. The selection of interior bedroom furniture offers a result that is both functional and comfortable. All the furniture and the different layouts contribute harmoniously to this result, from storage furniture, shelves, cabinets, armchairs to your headboard and bedside table. Your space and its interior decoration will not disappoint you.
Thus, everywhere in the Mercure Bords de Loire hotel, you are surrounded by ergonomic and aesthetic furniture with a contemporary design. Every furniture is carefully arranged by the decorator to perfect the interior design.
You will forget the external framework while penetrating Mercure Bords de Loire hotel. From the reception desk, the designer's work his attachment to ergonomics and aesthetics will seduce you.
Everywhere, the venue offers a range of perfectly matched furniture, and decorated with decorative objects of the most beautiful effect. Everything sets a really charming atmosphere, which you just need to discover by yourself.