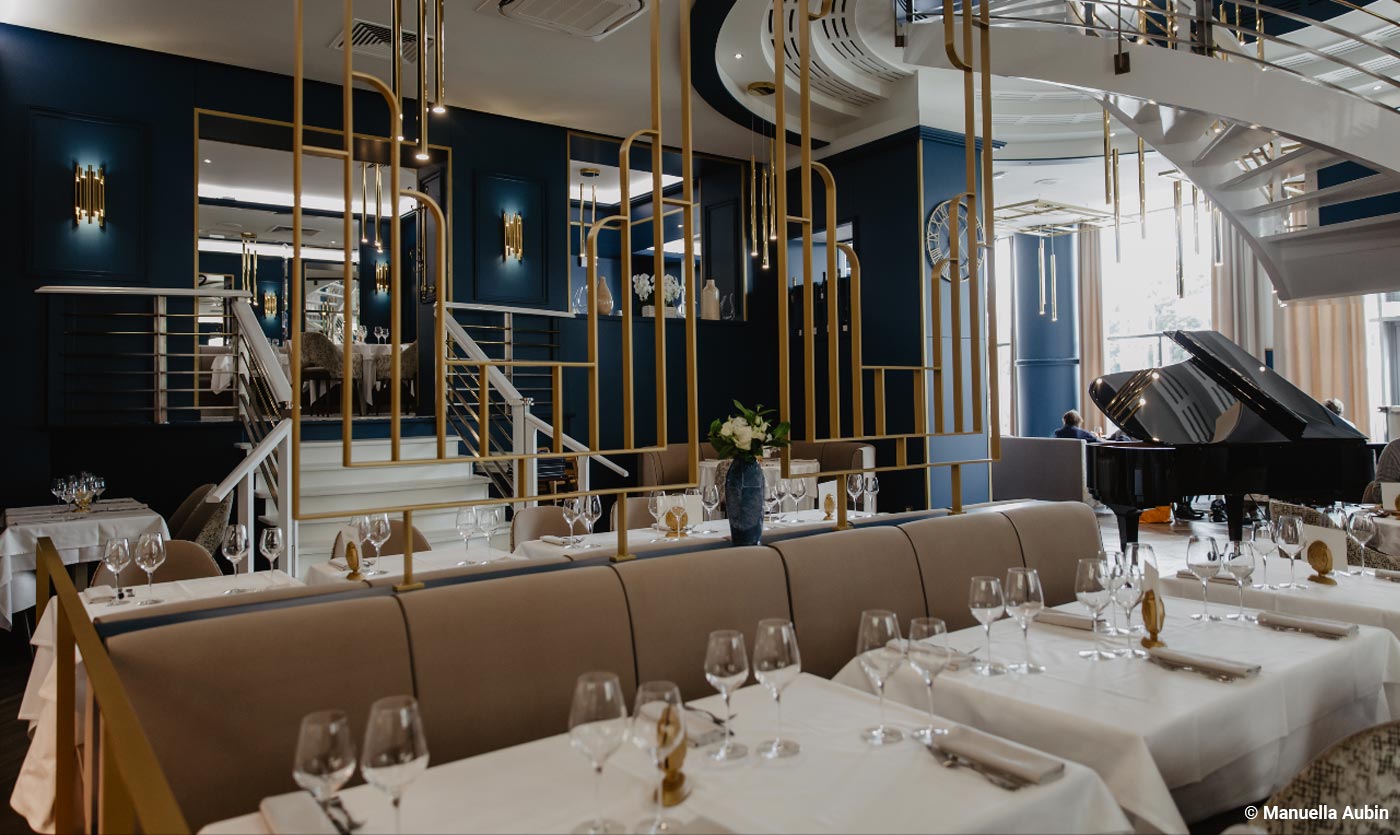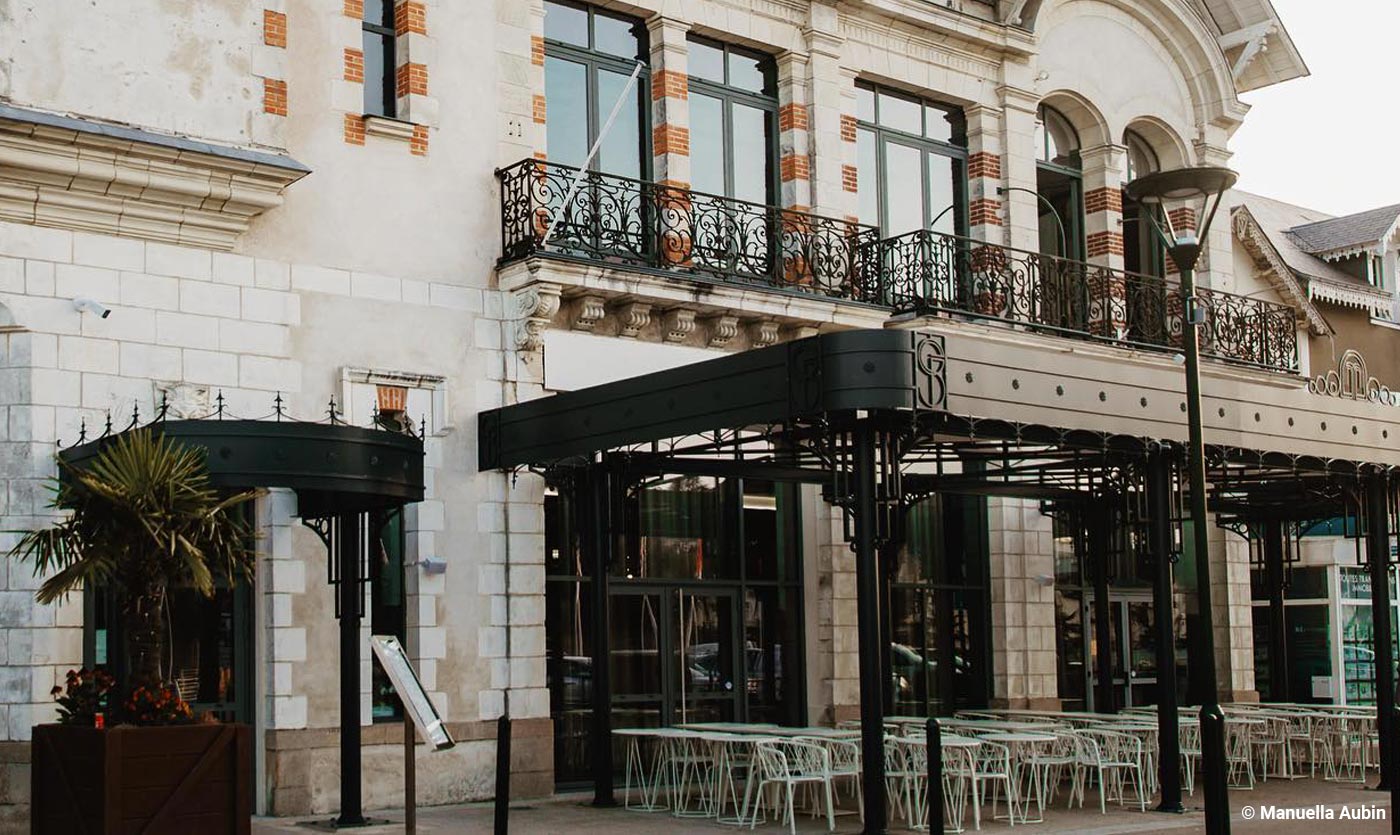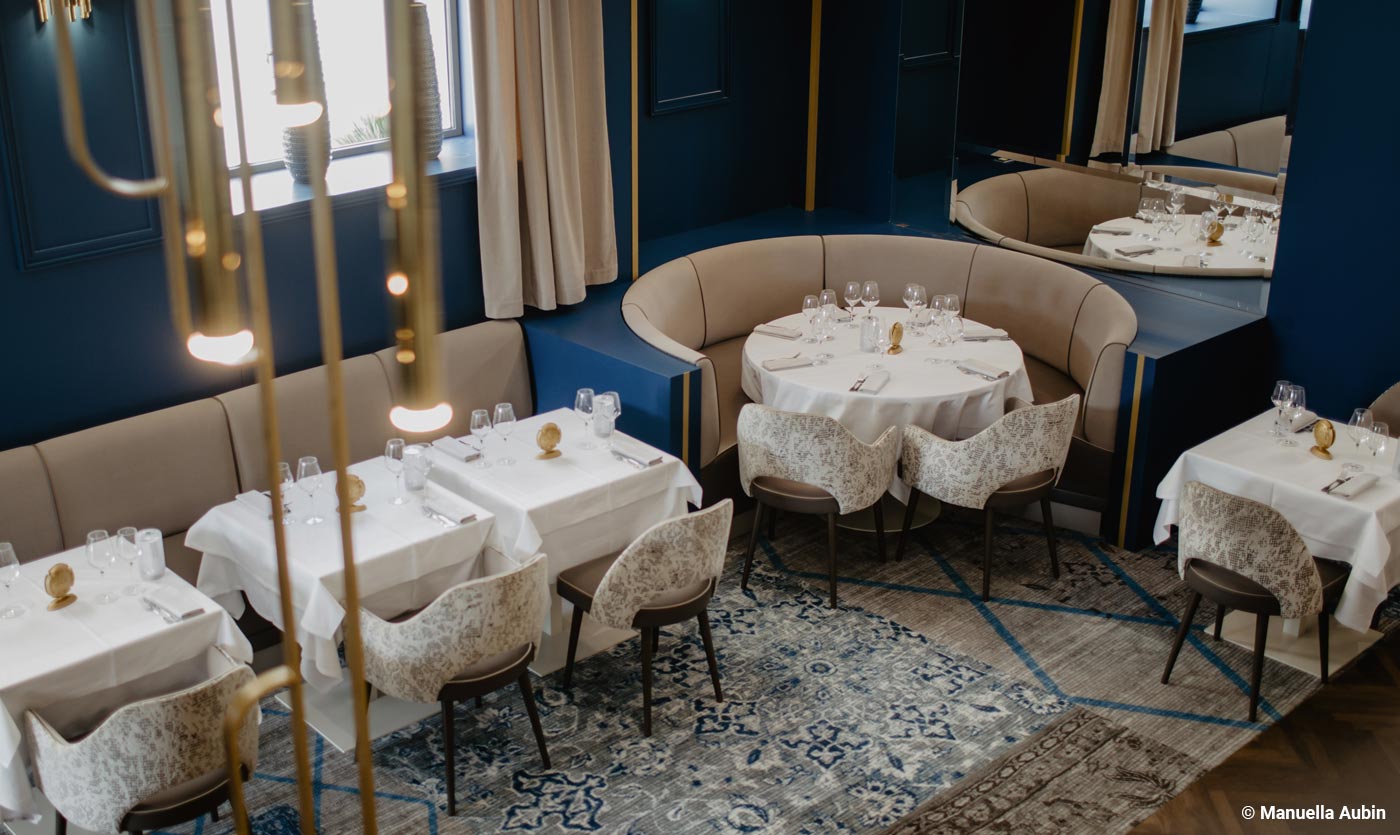 Collinet seats dress the Marius restaurant in Pornic
May 28, 2020
Between charm and tradition, the Marius restaurant welcomes you, summer and winter, for a delicious moment of sharing with family or friends, facing the sumptuous Bay of Pornic and its castle. Presenting itself as an epicurean place, the establishment has made a place of choice among the big names in the restaurants of Pornic, thanks to a menu full of flavors and multiple animations.
This family restaurant has nothing to envy the others. Bars, terrace, tea room and brasserie, the multifaceted establishment has different settings depending on the time and mood; unmissable, the rooftop offers an exceptional view of the city's castle. From the entrance, the facade is part of a maritime atmosphere, with its lighthouse look and its ironwork that adorn terraces and balconies.
Recently installed, the Marius restaurant called on the expertise of Maison Collinet to furnish the space of the city's former casino. The enchanting setting makes the reputation of the establishment, with its decor freely inspired by the Roaring Twenties: in blue and beige colors enhanced with gold, the establishment offers an elegant and thoughtful atmosphere for well-being. Soothing and relaxation are the order of the day: there is all the comfort of Pilou benches and Scala armchairs , personalized in a modern and chic style.
Part of an eco-responsible approach, the Marius restaurant offers a menu based on fresh and seasonal products, often organic and cultivated in the region. The establishment mixes traditional local cuisine enhanced by a touch of originality, which makes all the charm of tasty plates, full of refinement, where we find the values ​​of the restaurant: generosity, sharing and excellence.
A true place of life, the Marius restaurant goes beyond just catering by offering its guests multiple services: meeting and exchange space, the dancing teas of Marius restaurant are very successful at the rate of great successes musical. The panoramic terrace offers each evening the spectacular spectacle of the setting sun in the bay, and also hosts dinner shows where musicians and artists offer a real moment of escape and conviviality. Many other activities are on offer: cooking workshops, children's play area, library, etc. There is something for everyone and for all ages! On the professional side, several co-working spaces can be converted to receive seminars and meetings in an elegant setting.
Photographer: Manuella AUBIN
Scenographer Architect: Sandra TROFFIGUÉ
Address:
50 Quai Leray
44210 Pornic
Telephone:
+33 2 51 18 18 00
Website:
https://www.marius-pornic.fr/