Les Citadines Nantes
Back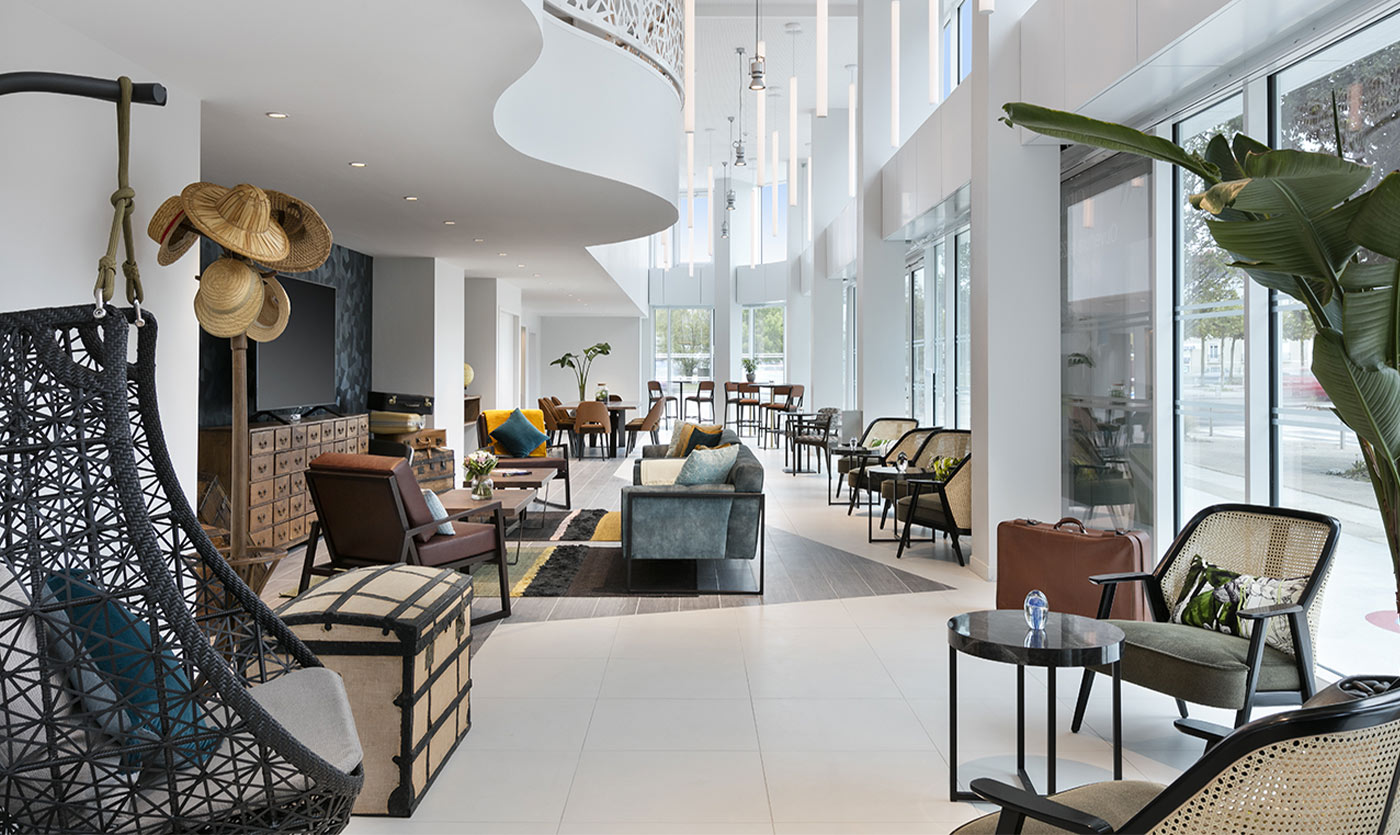 The Citadines Confluent Nantes dress in Collinet
Mar 12, 2020
A true haven of modernity in the heart of the city, Les Citadines Confluent Nantes apart-hotels offer the comfort of an apartment with all the services of an hotel which is ideally located near the train station, the tramway and the city-center. A prime touristic location, the beautiful city of the Dukes of Brittany also attracts professionals thanks to its strong economic dynamism. Whether you are a family member or a business traveler looking for independence, for a night or a long stay, you will be delighted by the advantages of Les Citadines accommodation!
With fully-equipped modern kitchens, cozy bedrooms and spacious living rooms, Les Citadines apartments are real ready-to-live-in places with every comfort. Linen, internet access, double bed on request, each apartment is designed to offer independence and quality of life in the heart of the city. Dedicated work spaces are found in all studios and apartments, using a well-established separation between bedding area and desk. The recently renovated apart-hotel has been the center of attention in terms of decor and furnishings. Passed into the hands of interior designer Cindy Lesvesque, the Nantes-based establishment called on the big names of French professional furniture, including the Maison Collinet.
Chic and bright, the common living areas consist of large, spacious and comfortable spaces, tastefully furnished in an exotic style inviting to travel. You will find the sleek design of London armchairs , with their large structure in solid beech and their thick cushions , and the approval of the Mac Mahon benches , custom designed in a very elegant water green coating. In the reception hall, the soft roundness of Bilbao armchairs and their unique aesthetic await you for a moment of relaxation before check-in. Personalised to offer a real identity to the establishment, the seats are decorated here with a refined blue-green velvet.
Comprising a wellness area with sauna, swimming pool and gym, Les Citadines residences are the ideal starting point for visiting the rich historical heritage of the Loire-Atlantique metropolis.
Architect-decorator: Cindy Levesque
Practical information:
Address:
2 avenue Anne Cazeneuve
44200 Nantes FRANCE
Phone number: +33 2 55 59 63 00
Website: Les Citadines Confluent Nantes