Le Cavin : Cave à manger
Back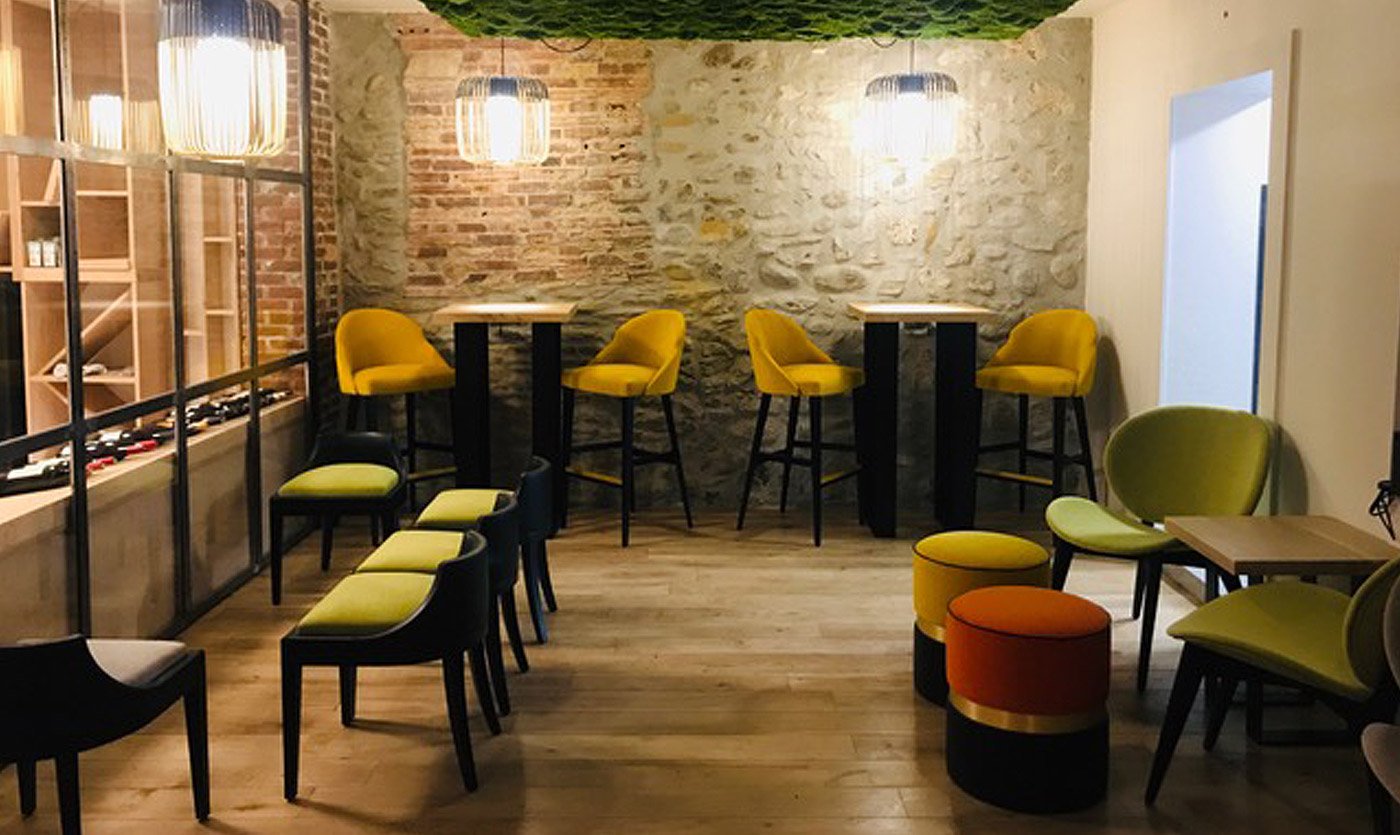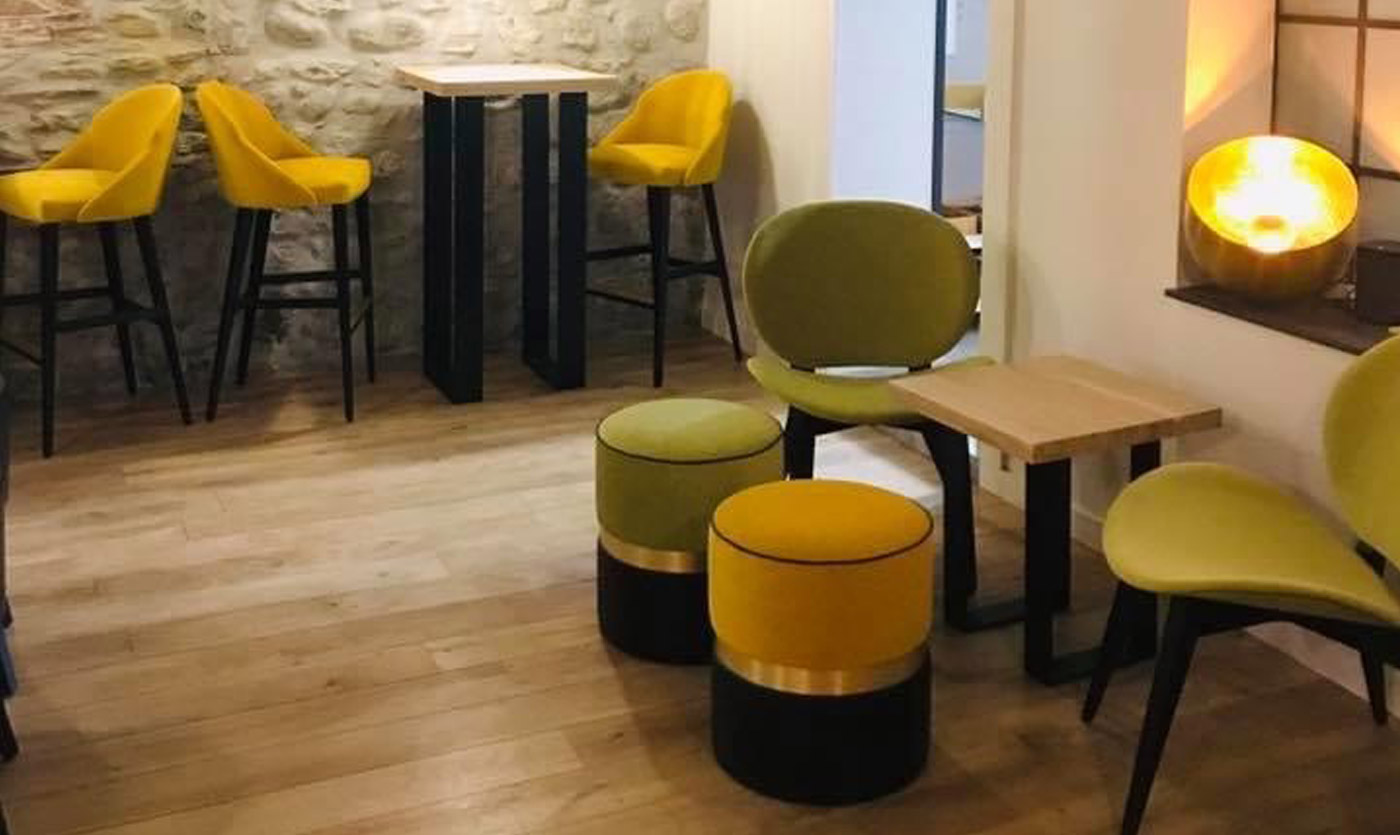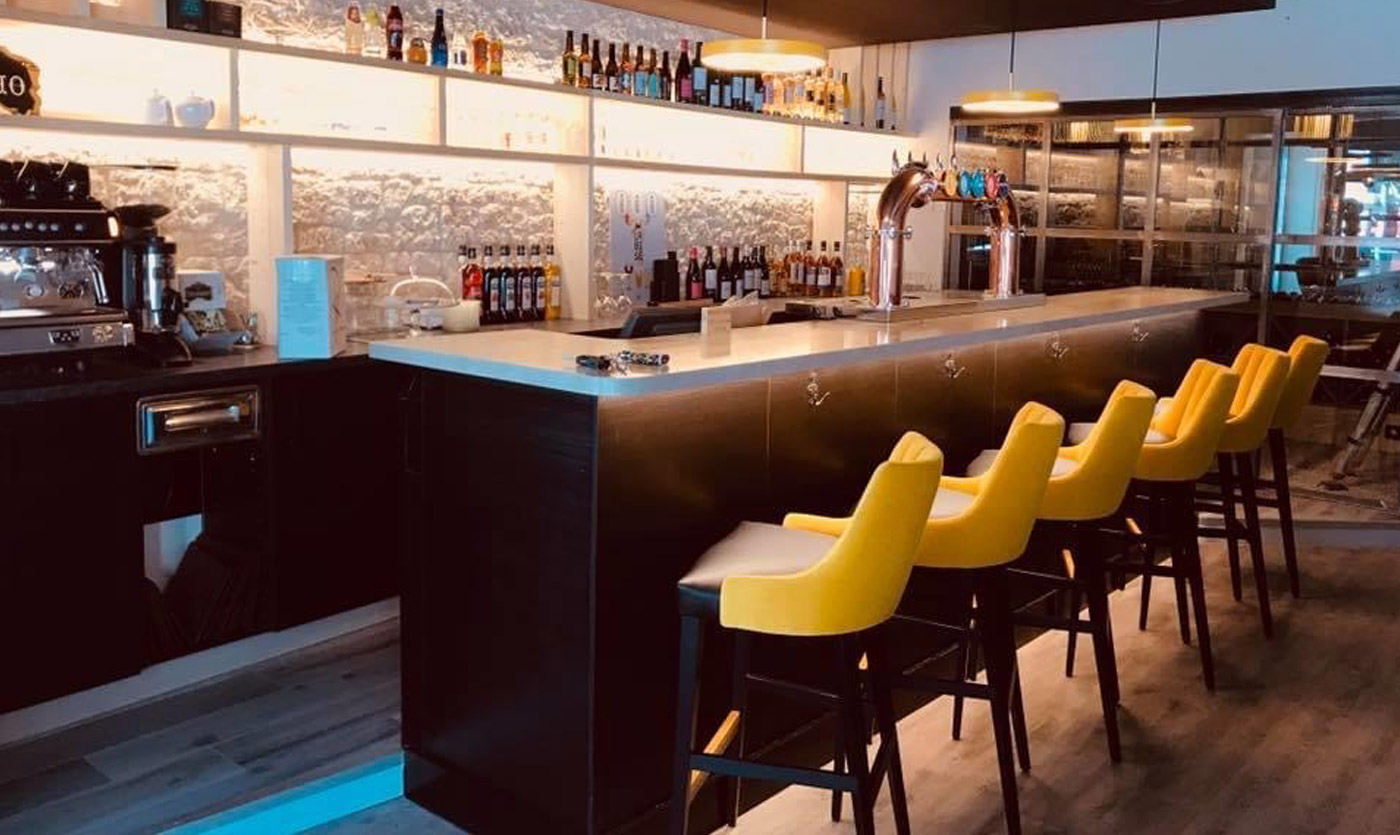 Le Cavin: great wine, great food and nice and comfortable Collinet furniture
Oct 28, 2020
At the gates of Pyrénées, the spa resort city of Bagnères-de-Bigorre welcomes therapy clients and walkers with the charm of a small southwestern French town. If you are looking for a place to purchase a nice bottle of wine and competent advice to choose it, you'll probably be pointed at Le Cavin, wine cellar. Wine is poetry in a bottle, and it's the philosophy motivating the owners, gastronomy and oenology lovers to open in June 2020 a new kind of unusual venue: Le Cavin – la cave à manger, meaning food cellar. A friendly place which welcomes you warmly to have drink with friends and savor quality food, made from local products.
Opened every day since June 2020, the whole decoration of this bar and restaurant has been thought and executed by Miss Schivre (Ciel ma déco), to embody the owners' passion and generosity. Behind the bar, a brick wall reminds you of the traditional wine cellars of which you will taste the products. The room's decoration as the furniture is modern and warm to guarantee a convivial moment.
What could be a better choice to ensure comfort and style than the furniture from Maison Collinet? For a few tapas on the run, an assortment of cooked meat or cheeses, Hypsos and Cosmos bar stools are arranged by the bar and high tables. In the room, for a cozier mood, Sanya chairs and slipper chairs along with Ring pouffes, furnish the space in a harmonious whole which will seduce you – unless you can't resist the obvious comfort of a Woodoo bench or a Milano Sofa? The warm colors picked out for furniture, as much as the discrete decoration items blend to create a welcoming atmosphere.
For an aperitif or your evenings, the food cellar guarantees a tasting of fresh products and gourmet cooking which will delight your taste buds. Inside or on the outside seating area, let the team guide your drink choice among the wines carefully selected by the cellarman, to match your meals perfectly. You can also settle to have a drink; the wine list will not disappoint you.