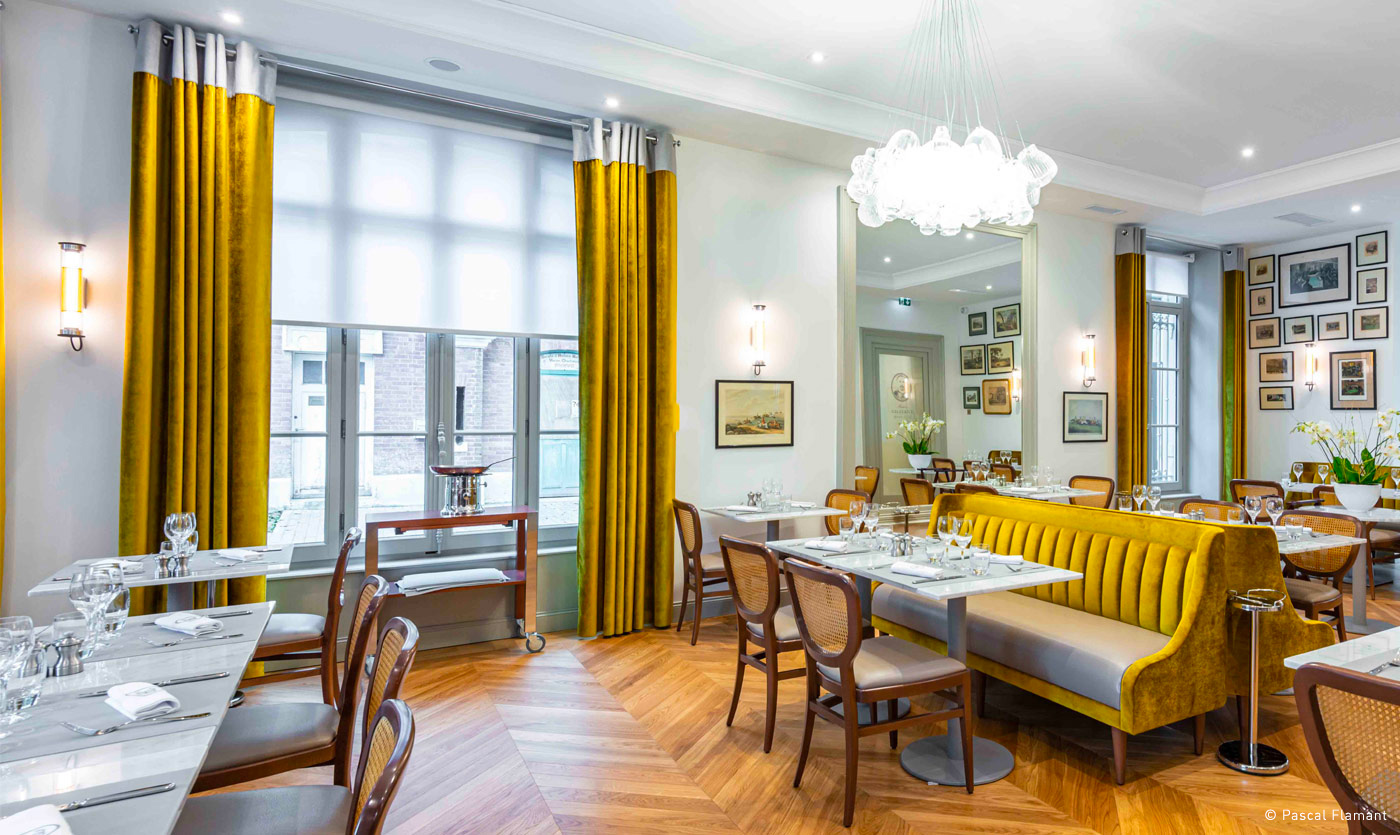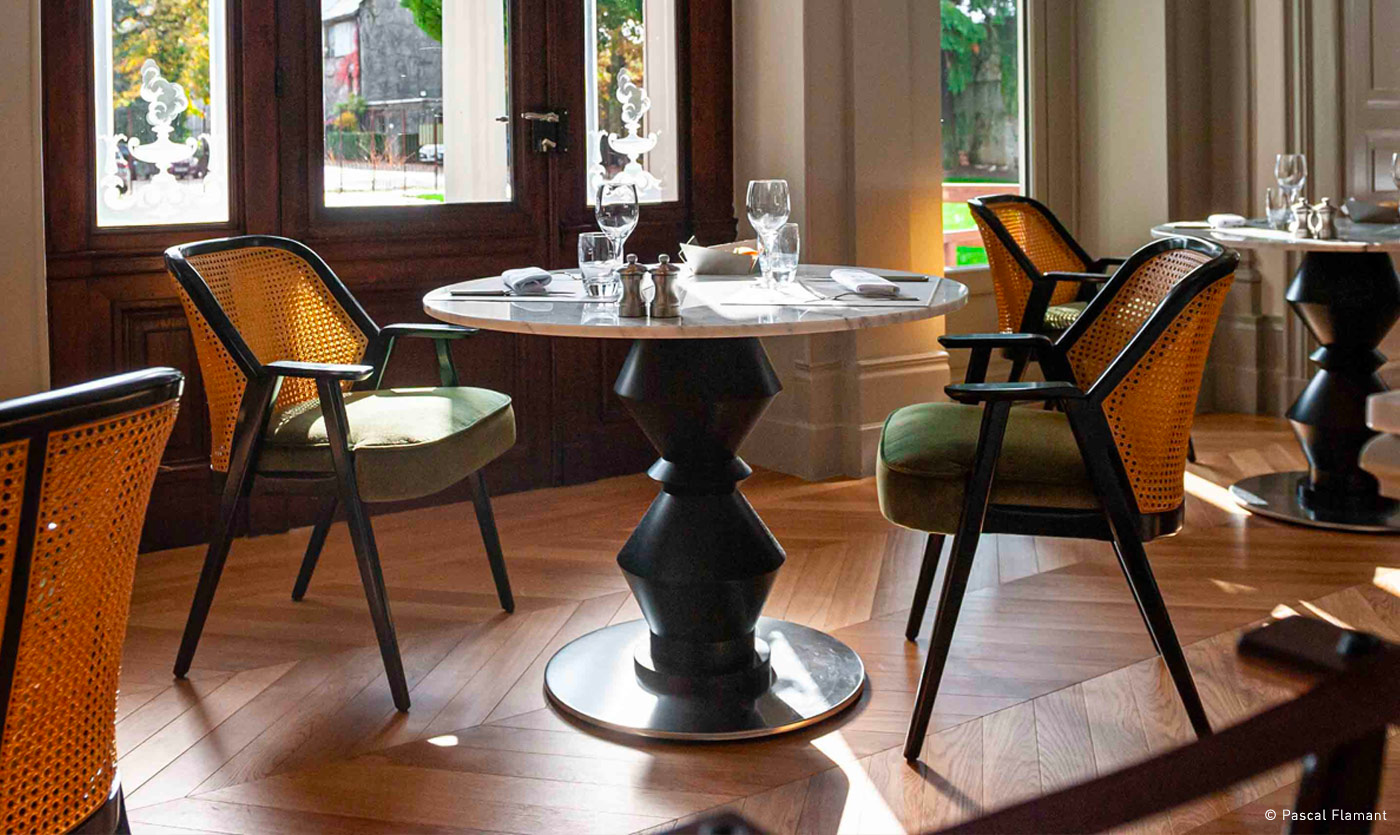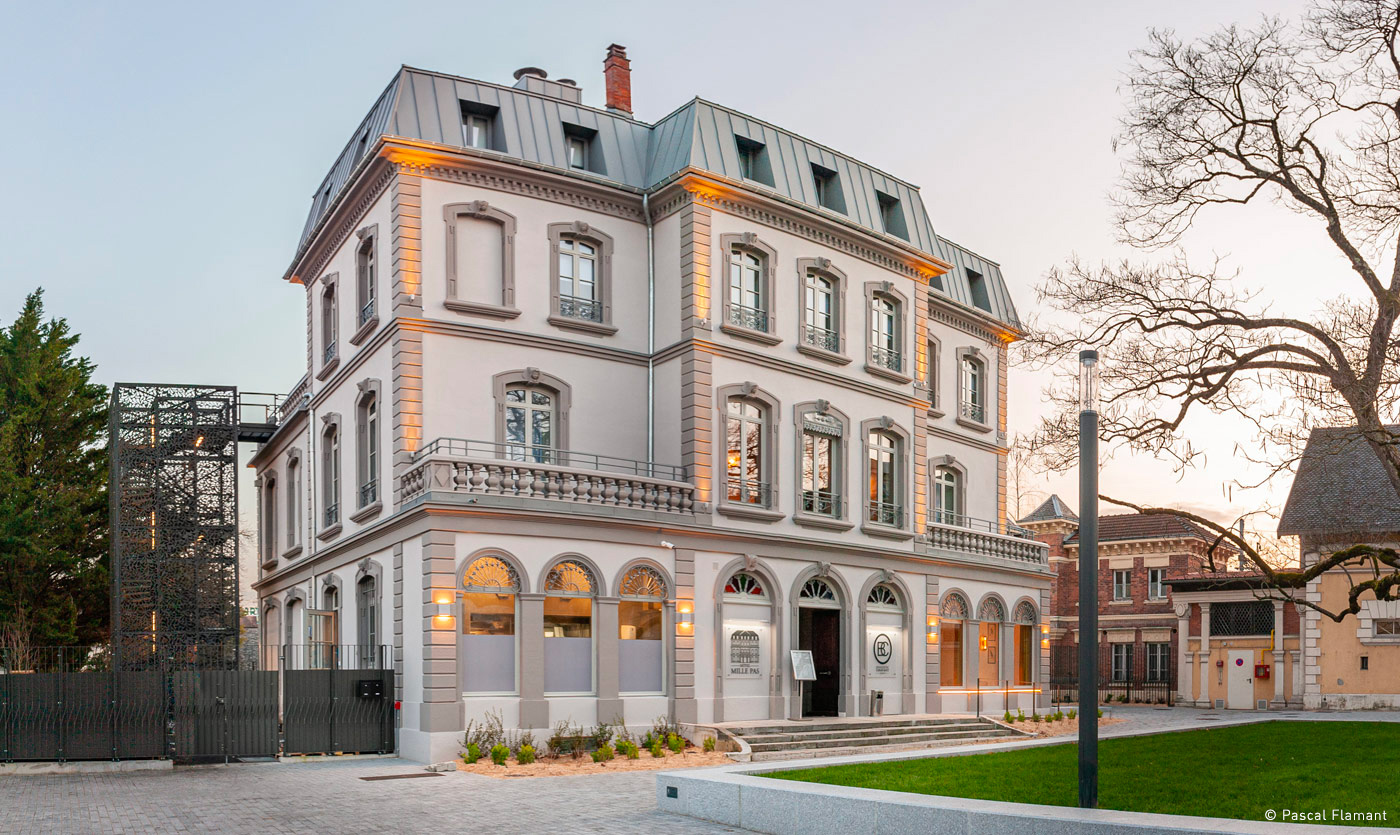 Collinet furnishings showcase the historical maison Mille Pas in Voiron.
Sep 15, 2020
Travelling in the Voiron area, a few miles away from Grenoble, you'll find an architectural gem, which will provide you with many surprises. While walking on Voiron's streets, you will have to be intrigued by this splendid and imposing town house, built in 1869. Do not hesitate for a minute and enter the Maison Mille Pas, hotel and brasserie. Right at the entrance, in the lobby, a friendly lounge space is welcoming you with Kan sofa around a small coffee table, making a perfect first impression on you.
The brasserie, held by the same owners as the well-known restaurant Chavant in Grenoble, will welcome you for a nice and fresh meal. In the kitchen, the chef Julien Rondepierre, chooses local and artisan products, such as Chartreuse, Antésite or Bonnat chocolate, to delight your taste buds. In the dining room, the interior design is as thorough and well thought out as the menu. Indeed, you will enjoy a chic and cozy mood provided by the choice of furniture as much as lights. Beyond the atmosphere, the Kan armchair by Collinet, will assure you comfort to complete the culinary experience. If the weather allows it, the outdoor furniture on the terrace also promises a nice and charming environment to savor the menu. As a nod, the velvet's color chosen for furnishings will remind the famous yellow liquor from the Caves de la Chartreuse, to perfect the venue's local anchoring.
To enjoy your stay in the area, choose the 4 star hotel at the Maison Mille Pas. From the hall, a splendid hardwood stair with wrought iron completions will lead you to your room. The interior design is, here again, carefully thought to be functional yet welcoming and chic, between classic and modern styles. You will feel nicely lost between a bourgeois room of the 19th century and the refines lines and comfort from the 21th. Inside your space, you'll find a desk and bedside table from the Belle-Epoque collection, in which you will recognize the Collinet expertise. Whether it's in the design or the ergonomic installations of such a venue, everything stand by the promise of the building's outside's appearance. The whole furniture range, from the bed to the TV stand, storage cabinets, and the working space, each and every detail of the layout has obviously been thought by the designer to furnish and arrange a high level hotel, and make your stay a wonderful memory.
Photographer : Pascal FLAMANT