The Relais Saint-Jacques
Back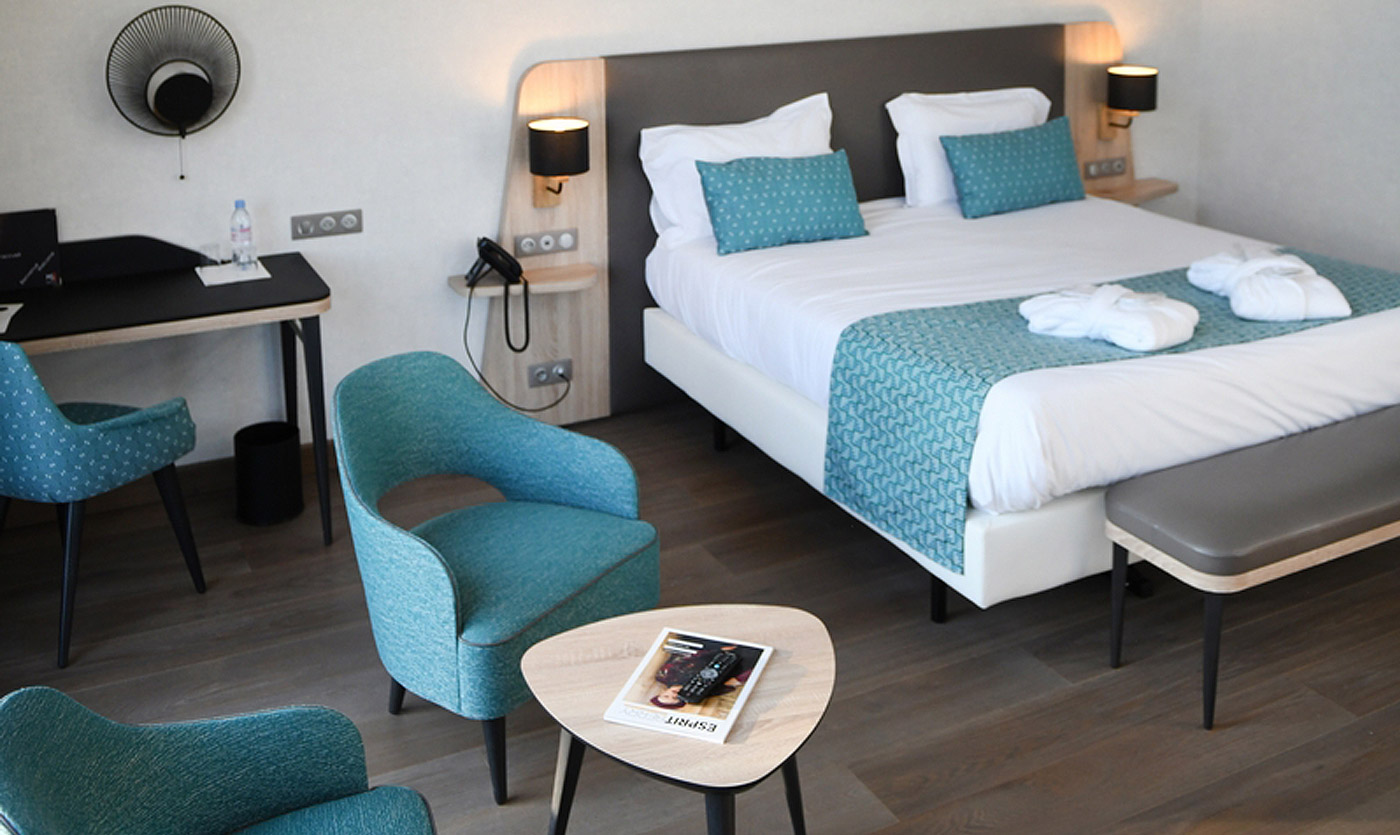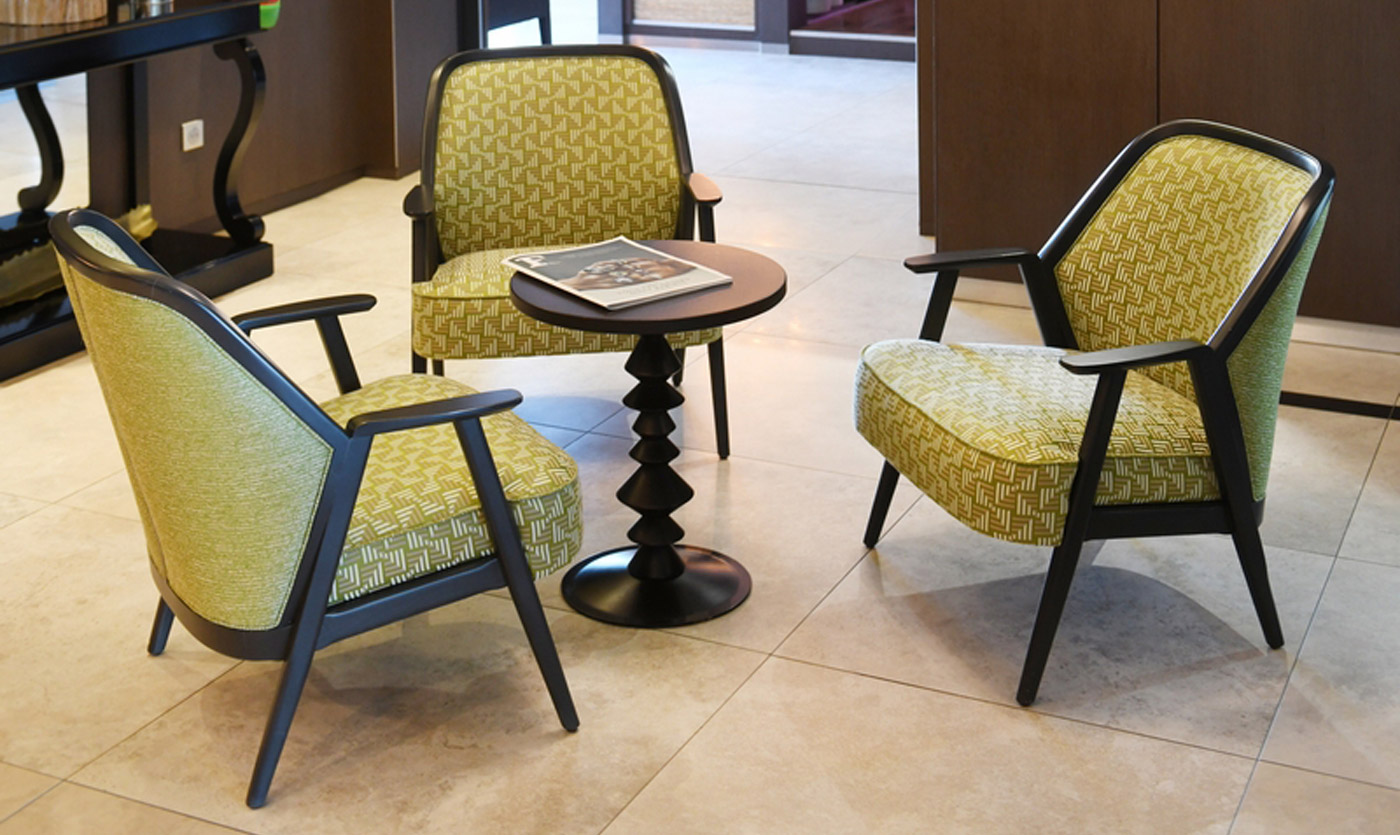 A true Berry institution, the Relais Saint-Jacques chooses Collinet furniture!
Nov 24, 2020
In the heart of the Berry countryside, it is a true local institution that we propose you to discover. Le Relais Saint-Jacques, a four-star hotel, welcomes you a few kilometers from Châteauroux in an environment entirely designed for your well-being. Bar-restaurant, outdoor areas, swimming pool and hotel area... these are all environments as comfortable as they are warm. Everywhere, the furnishings are contemporary and composed of designer furniture.
The new bedrooms were renovated just over a year ago by a talented interior designer from the SF Concept of Tours agency. To arrange the interior spaces, they chose the interior furniture of your professional furniture specialist, the Collinet house. They have therefore carefully selected from the wide range of quality furniture made in France, some design and contemporary furniture, always with a solid wood structure and meticulous finishes. As for the headboard, it is the Milano model that caught their attention, associated with the Belle époque headboard. Still from the Belle époque range, the beech wood desk and its Illusion armchair offer a nice working space for professionals.
To stay in the contemporary and comfortable atmosphere, a lounge area allows you to enjoy the incomparable seating of the Kan and Scala armchairs. To complete the picture, several models of the Opera coffee table are associated with it. Beyond the design, to which the choice of furniture and colors gives a certain charm, the layout is resolutely functional and ergonomic. All the furniture in your space, including decorative objects, lights, cupboards and storage, contributes to making your daily life easier. To take advantage of the Berry air, the terraces and their outdoor furniture complement all these arrangements advantageously.
Throughout the hotel, the architects have worked with the same attention to detail to offer you an enchanting stay. Everywhere, a selection of designer's furniture with pure lines is set to perfect the atmosphere of the place. In the restaurant, the dining room furniture, tables, chairs and armchairs offer you a comfort equal to the quality of the dishes on offer. At the bar, you can choose between the lounge atmosphere of the armchairs and coffee tables or the more traditional bar stools, but you will always notice the talent used to furnish the spaces. Quality of the furniture, practicality of the layouts, quality of the reception ... there are definitely good reasons to stop at the Relais Saint-Jacques.