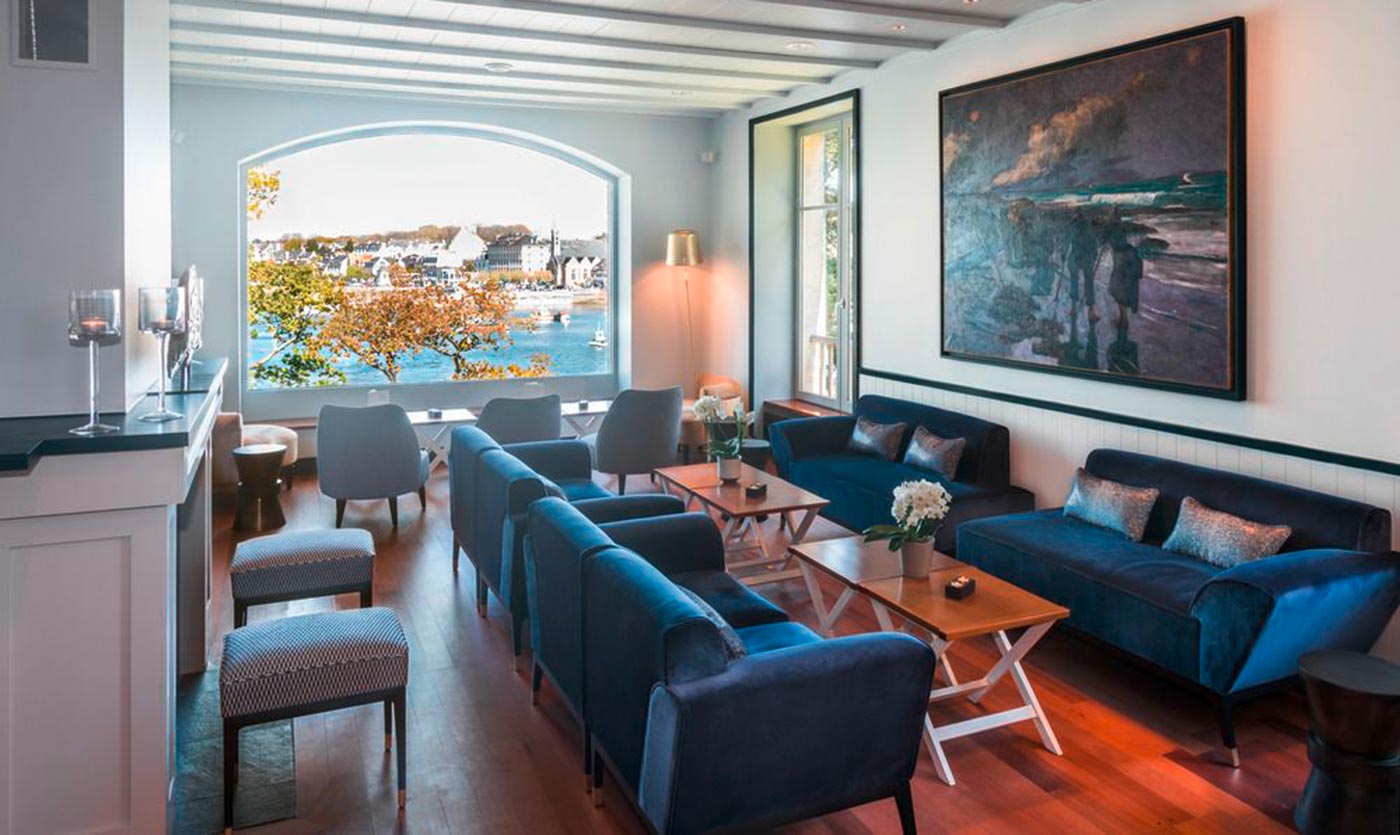 Villa Tri Men, a charming hotel by the seaside
Sep 24, 2019
Overlooking the quiet Odet river on the southern banks of Brittany, this charming hotel offers a beautiful view of the river as it meets the sea, as well as the quaint port of Sainte Marine. The sumptuous Villa Tri Men invites you for a stay that will allow you to fully relax and discover the beautiful natural wonders surrounding this exceptional establishment. A true haven of peace, the villa was built over a century ago far from the bustling city life, and has been named thus because of the three men that mandated its construction. Not far away, you will find the beautiful beaches of the Finistère, the Glenans archipelago and its heavenly lagoons, and the city of Quimper, cultural capital of Brittany with its famous quays.
With 19 rooms and cottages, some of which offer a magnificent view of the water, the Tri Men Villa boasts a beautiful garden where all guests can enjoy a drink or just a moment of peace by the water. Along with this enchanting setting, the interior decoration is very chic and understated, underlining the elegance and the comfort of the furniture in this family-owned house. With soft and natural colors, the decor is inspired by the seaside for a truly authentic stay in this beautiful region of France. Recently renovated by the Bastie Office, the establishment has called upon Collinet to take advantage of years of expertise in creating hotel furniture that is both comfortable and extremely well integrated into an existing interior decoration. The cosy and stylish Milano lounge chair offers a comfortable seat with a stylish and modern style. Entirely customizable, fabrics and colors were carefully selected to fit perfectly this high-end establishment.
The Villa Tri Men is also home to an exquisite restaurant, Les Trois Rochers, where you will be able to enjoy a cuisine inspired by the products of the sea, and composed of fresh and in season produce that will delight your senses. You will be able to enjoy the delightful jumbo shrimp cooked by Chef Frédéric Claquin, an explosion of taste that is well worth taking the time to enjoy!
Come and enjoy a truly quiet moment in this exceptional establishment, ideally situated in the beautiful region of Brittany!
Decorator: Bastie Office
Practical information:
Address:
16 rue du phare
29120 Sainte Marine
France
Phone number: +33 2 98 51 94 94
Website: Villa Tri Men